2020 Cyber Week Pen Sale and Giveaway
2020 Cyber Week Pen Sale and Giveaway
Make the season merry and bright with an unbeatable selection of the finest pens at the best prices of the year. You won't need to cut your Thanksgiving meal short, stand in line, or pack into a crowded store. Goldspot's Cyber Week specials are all online and available throughout the week so you have the luxury of time and convenience to shop a great deal.
Get a little something for yourself and enter our giveaway with the grand prize of a rare 1/1 prototype Leonardo Momento Zero Bougainvillea Purple fountain pen.
Plus, join us for a special Pre-Thanksgiving Parade of Pens on our YouTube channel. We'll feature the Top 5 Pens of November, the latest releases, special editions, and retailer exclusives. Tom will answer your pen questions and quiz the audience to win fun prizes.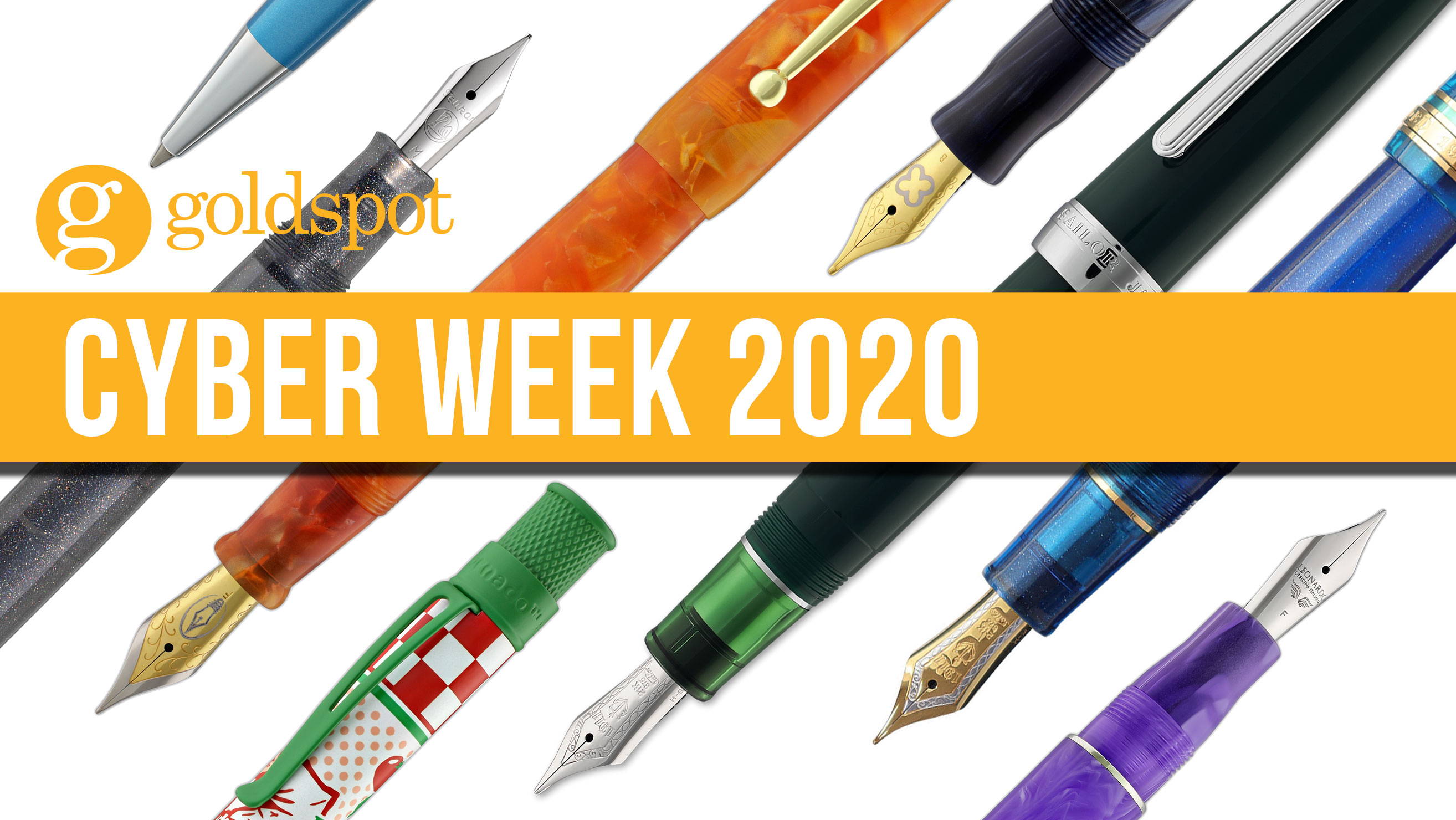 Starting Monday, November 23rd, we'll reveal a new special offer each day. On Wednesday, November 25th, we'll announce our lineup of Clickbusters - pens that are heavily discounted and limited in quantity. Keep an eye out for more deals on Black Friday (November 27th) and culminating with an epic Cyber Monday finale (November 30th).
Cyber Week Special Offers and Deals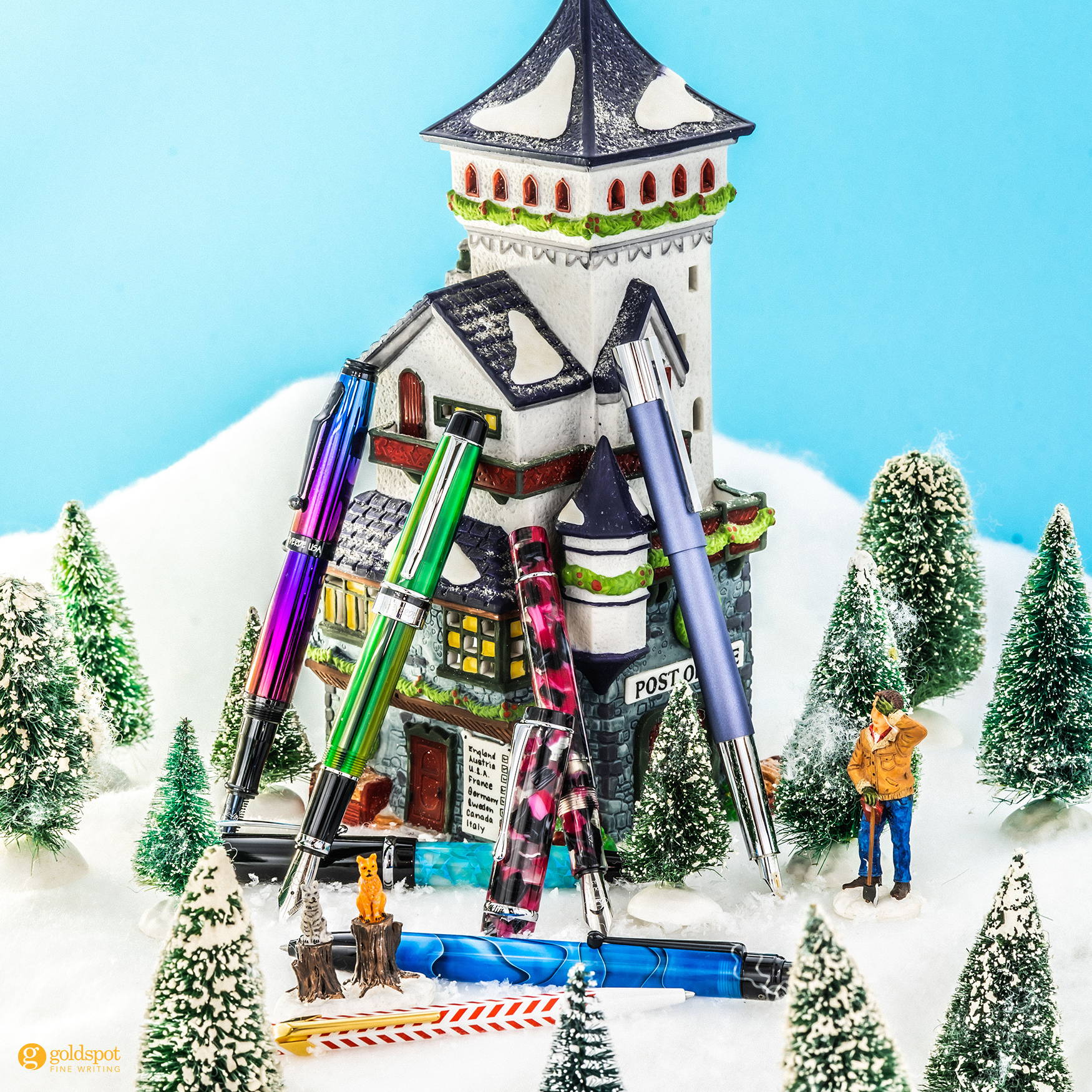 Clickbuster Pen Drops, up to 50% off
Shop dozens of deeply discounted pens from Monteverde, Conklin, Lamy, and Caran d'Ache. This is an all-star list of the year's best Weekly Dip specials. Grab them before they fly off the shelves!
>> Shop Weekly Dip Clickbusters
While supplies last. Expires Wednesday, December 2nd at 1:59PM Eastern US Time.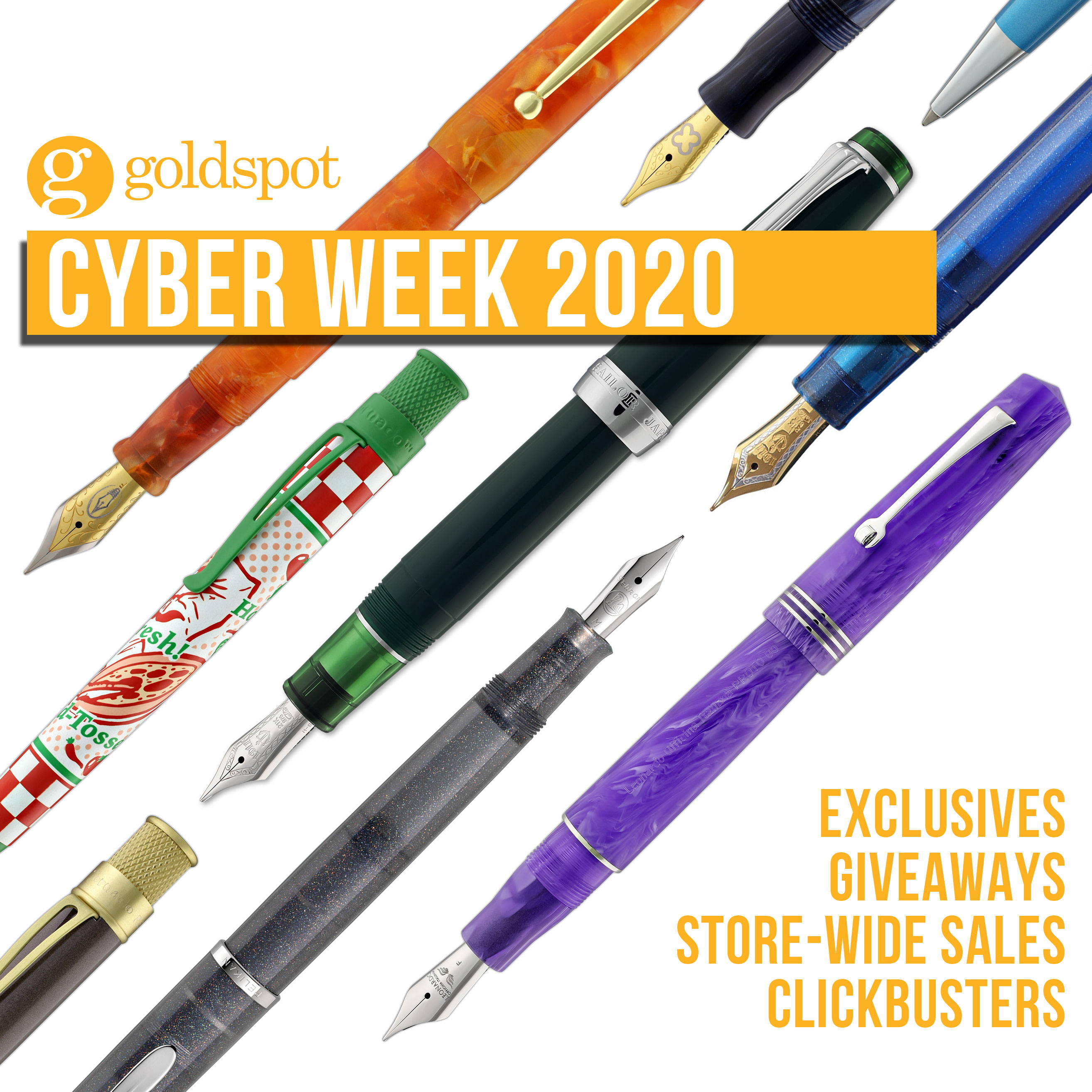 Cyber Week Deal #4
Will be announced Friday, November 27th.
While supplies last. Expires Monday, November 30th at 11:59PM Eastern US Time.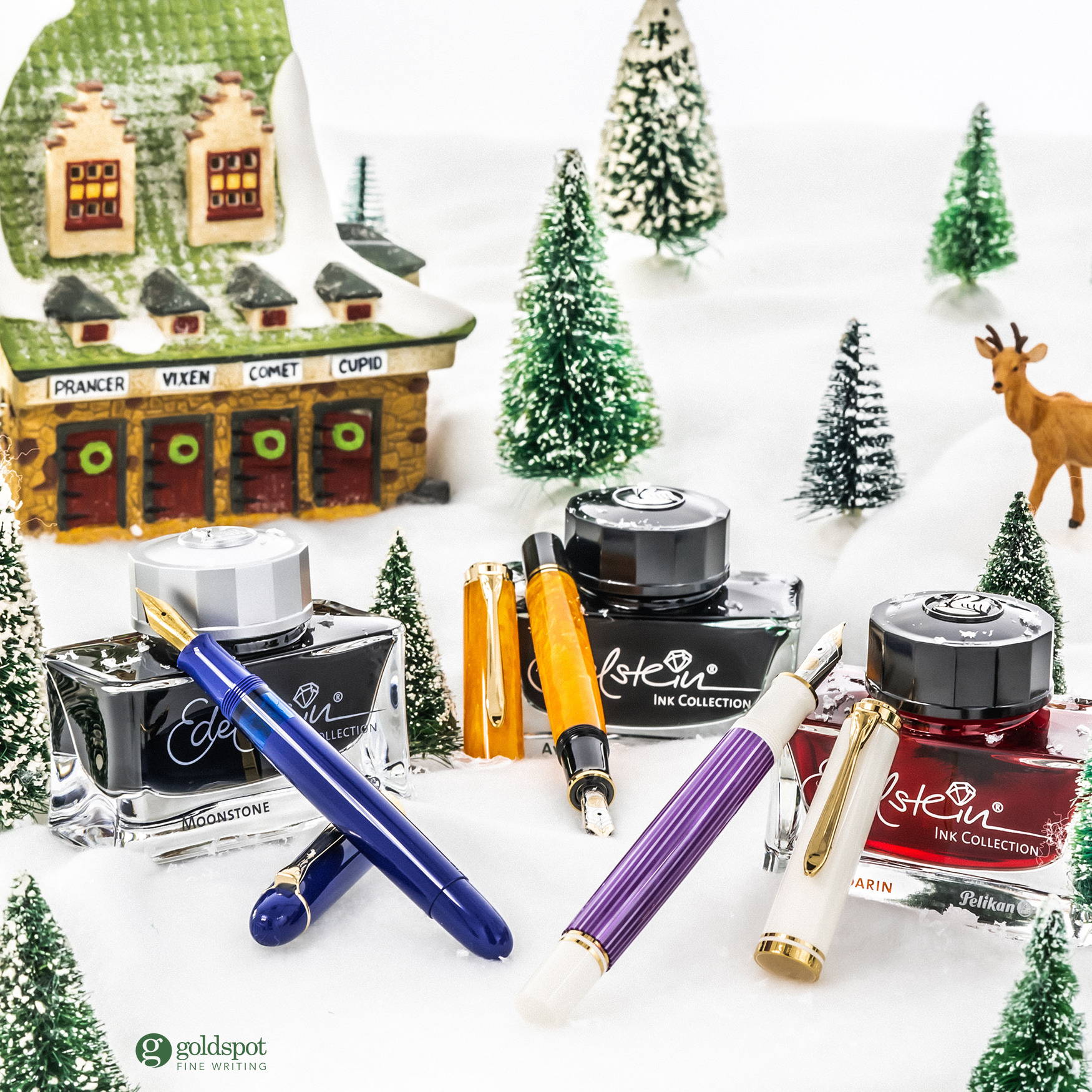 Get a FREE Edelstein Ink with select Pelikan fountain pens
Pair your new, piston-fill Pelikan fountain pen with the perfect shade of premium ink. Select from the Historic M120, the vintage-inspired M101N, the Souveran 300, Souveran 400 / 405, Souveran 600 / 605, Souveran 800 / 805*, or the Souveran 1000 fountain pens and get a complimentary bottle of ink with your order.
Simply add a qualifying Pelikan fountain pen to your cart and view the cart. A pop-up will appear to let you select the Edelstein ink color to add to your cart for free.
While supplies last. Expires Monday, November 30th at 11:59PM Eastern US Time.
*Excludes the Pelikan 800 Brown-Black Pinstripe on the Weekly Dip Special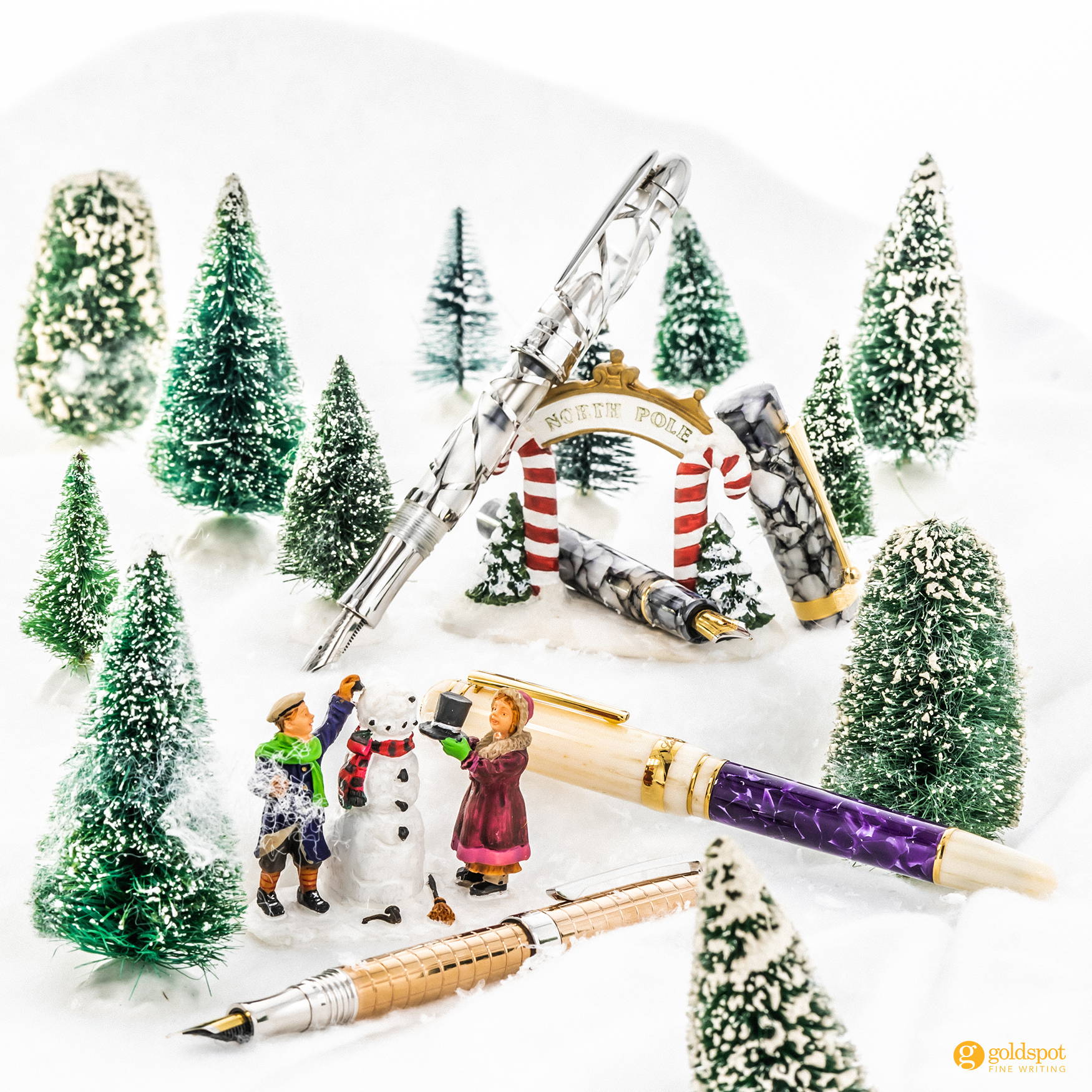 Take 30% OFF (or more) on Laban Pens and Accessories
There must have been some magic in that gold nib pen they found, for when they placed it in his hand, he began to write things down! Starting Nov. 24th, take 30% off the retail price of most in-stock Laban pens and accessories. Styles include the popular 325 Collection (Wisteria purple shown above), 300 Skeleton, and the Canyon collection.
While supplies last. Expires Monday, November 30th at 11:59PM Eastern US Time.