Ballpoint Pen Art: How Artists Are Using Ballpoint Pens
Ballpoint Pen Art: How Artists Are Using Ballpoint Pens
What if a famous painting like "Starry Night" was drawn using a ballpoint pen?
To expand beyond the traditional mediums of oil paints, drawing charcoal, clay, ink, and so on, artists look to use everyday items to produce works of fine art. The common ballpoint pen, with its rolling ball mechanism and thicker, paste-like ink, can be a convenient, inexpensive and accessible tool for the practicing artist. As the art world continues to embrace the unconventional, the ballpoint pen is gaining preference with artists at all levels of skill. In this post, we explore several contemporary artists and how they utilize the ballpoint pen in their creations.
Welcome (drumroll please) the new generation of Pen Picasso's. To start, one of the most well-known and respected ballpoint artists is Gabriel Vinícius. The 24-year-old Brazilian artist uses a variety of ballpoints, most notably the Bic Cristal, to produce his stunning realistic drawings. While he mainly draws pen portraits, he also branches out to abstract subjects such as a metal slug. It usually takes Gabriel between 10 to 12 hours to draw one of portrait. In all of his drawings, he uses the technique of cross hatching: crisscrossing lines in opposite directions to create an illusion of shadow. He draws on the Canson A4 150g paper. Gabriel says that he has been crosshatching since he was 13 years old. In 2014, he improved his technique by watching videos from renowned Italian comic book writer and artist Paolo Eleuteri Serpieri. Gabriel hopes to create an animation and game studio in the future and this goal pushes him to continue pursuing his professional art career moving forward.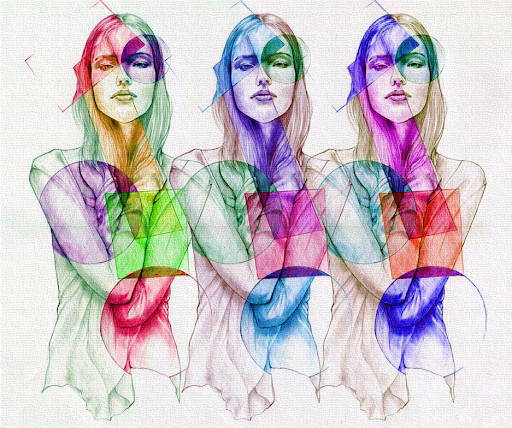 Another portrait ballpoint artist that has been capturing the attention of many with her vibrant skill is Ler Huang. Her pieces tend to focus on female models in a more editorial sense. Her pieces have a transient quality about them as she usually has overlapping subjects to reflect the transitions of real life motion from one pose to another. Another interesting aspect about her artwork is her usage of bright colors. Some of her pieces use retro colors like neon green, pink, and bright purple, all that are very attention-grabbing. One of the most notable aspects of her color usage is that she differentiates the different transitions and subjects in her drawings through the changes in color. In her more recent pieces, she incorporated geometric aspects to her portraits. These include circles and various types of quadrilaterals that highlight the dimensions of varying body parts within her drawings.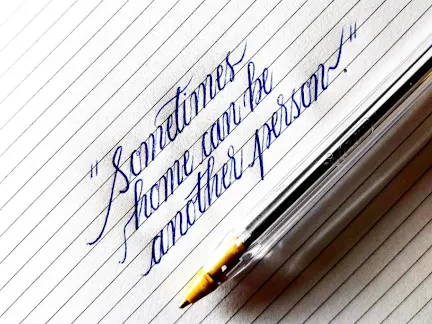 Closer to the intended use of ballpoint pens is the work of calligraphy master Allan Visses. Boasting nearly 160k followers on Instagram alone, Allan employs a variety of mediums for his calligraphy and handwriting posts. Generally, he uses fountain pens and Bic ballpoints for his artwork. As you browse through his posts, you will find that he experiments with a variety of different handwriting styles. Some are more creative, resembling a drawing rather than handwriting while others are more traditionally cursive. He has a Youtube channel where he teaches his audience how to write like he does and even sells handwriting courses on his own personal website. In fact, many people who admire his work even get it tattooed on their bodies.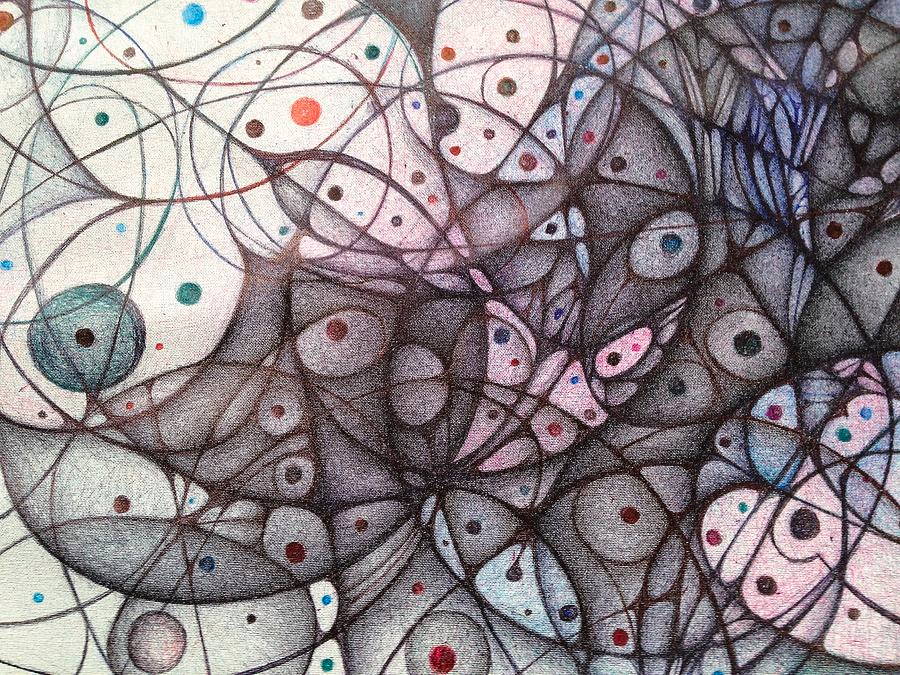 In abstract art, the versatility of a humble ballpoint point becomes clear. American artist Jack Dillhunt pushes the boundaries of what is capable. Focusing on digital images and ballpoint graphic mixed medium art pieces, the Wisconsin native is known for his abstract, mixed media art. He is most well known for his ballpoint on bedsheet drawings, one of which was featured in a major show at the American Visionary in Baltimore. You can find his artwork on throw pillows, phone cases, and even shower curtains on his personal website.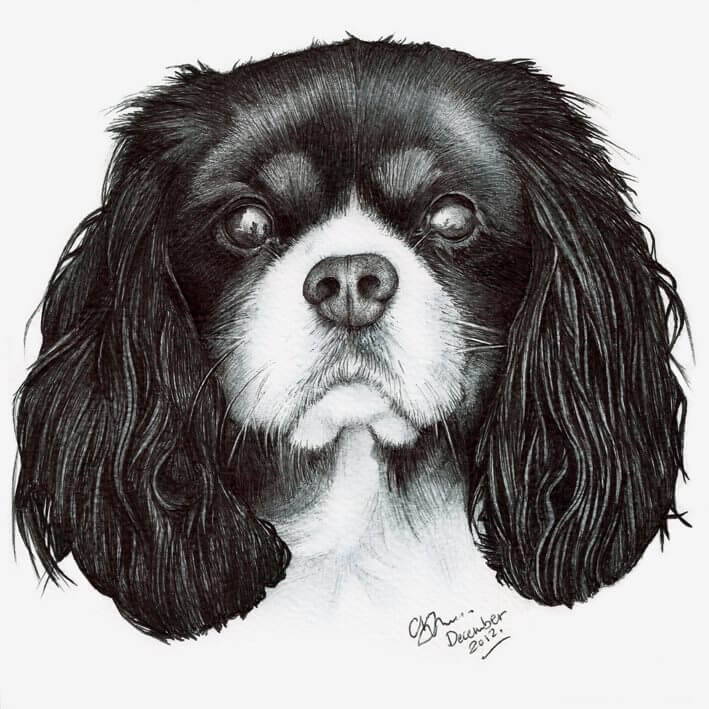 One ballpoint artist that has been gaining fame in the film world is actually none other than Chris R. Wright, the Big Brother 2014 Contestant. His creative endeavors stretch far and wide. Not only is he a ballpoint artist, he is a filmmaker, actor, and a writer. Chris states that he uses art as a creative outlet to his frustrations––his sketchbook is a testament toward this. He is a firm believer of self-taught art as a self-taught artist himself. While Chris doesn't think he is the best of the best at drawings, his ballpoint sketches prove otherwise. He states that he enjoys the risk factor of ink––when it is on paper, there is no erasing or going back. Beyond this, he thinks that the ballpoint pen doodles he did in class as a child really made this medium the nostalgic and obvious choice for his work. He uses Bic medium black ballpoint because he enjoys how accessible they are and has not yet ventured into color because he enjoys the familiarity of the monotone sketches. Each drawing usually takes him 10-12 hours, although he has never actually timed them which is extremely impressive considering the detail that is poured into his work. In the future he plans on continuing his career in film and of course, continuing to impress with his ballpoint skills.
Impress is not a word we use lightly here at Goldspot and another ballpoint artist who never misses the "mark" is Mark Powell. Known for using antique envelopes as his canvas of choice, this London artist draws extremely realistic portraits of animals or older people. He incorporates stamps and postage into the creases of the drawings which seemingly adds another layer of depth and storytelling to his work. He sells these beautiful pieces on his personal website.
Overall, these artists have shown us that nothing is off limits especially with a ballpoint pen in hand. One of the most accessible and inexpensive writing utensils can be the key to unlocking beautiful sketches and abstract masterpieces. This invention from 1888 really has proven itself to be timeless in nature.