Best Pens For Lefties (That Don't Smudge!)
Best Pens For Lefties (That Don't Smudge!)
Raise your left hand if you feel "left out" of using fountain pens and other liquid ink pens.
Hello, pen friends. My name is Ben Oddo (Tom's Dad) and I am a left-handed fountain pen enthusiast.
Yes, being left handed in a right-handed world can be challenging. Adjustments are often needed. For example, the full-sized keyboard on which I type this article has the numeric keypad on the right. While pointing devices (mice) can be set up for lefties, I used it in my right hand to accommodate other righties, who used the shared office computers.
Although I'm willing to compromise in some right-handedness, there are times where I cannot use my right hand. Throwing, batting, golfing, bowling and writing are but a few. Ballpoint pens, pencils, rollerballs, felt tip pens are the most common writing instruments today, easily used by both lefties and righties. Fountain pens are another story.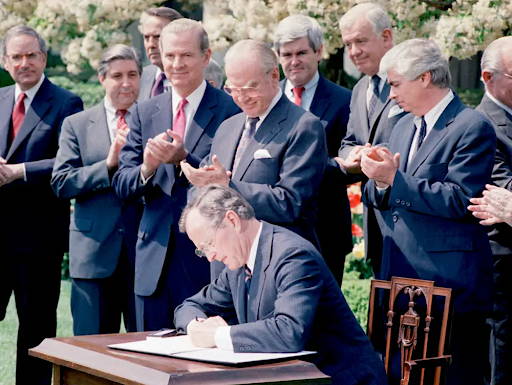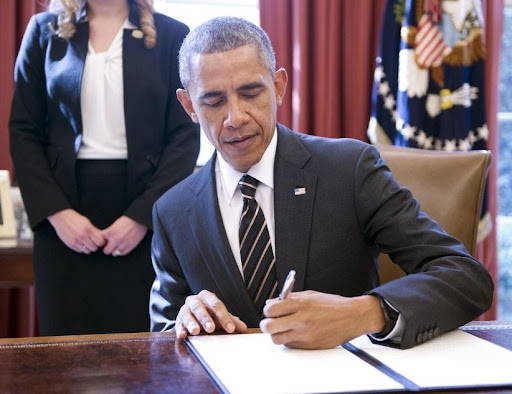 Fountain pens can leave some lefties with the ink smudges on the outside part of the left palm and pinkie. That is the hallmark of an "over-writer". An over-writer is one who holds the pen in hand curled over the top of the paper and pushes the pen across the page. Depending on how fast the ink dries, smudges appear. Former presidents Barack Obama and George H.W. Bush are two classic examples of over-writing "southpaws."
Righties, on the other hand (pun intended), would never have this problem as the pen is pulled across the page instead of being pushed.
Fun fact: there have been 8 US Presidents who are left-handed with 4 of the last 6 Presidents making up the total number.
Also, international left-hander's day is August 13. Mark it on your calendar this year and celebrate your uniqueness.
When I first started grammar school (a while ago, I assure you), our only writing instruments were the Wearever Cartridge Fountain Pens. My mom would yell at me for getting blue ink stains on my white shirts. So, I taught myself to be an under-writer.
Problem solved! By third grade, we were permitted to use ballpoint pens and I never touched a fountain pen again for a very long time. But, High School and college presented a new set of problems in the classroom. The chair with a table arm. The arm, of course, was always positioned to support the right-handed student.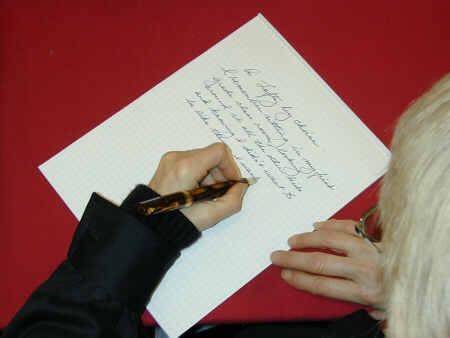 What makes a great left-handed pen?
Moving forward 35 years, I was reintroduced to fountain pens with a Pelikan Souveran M600. I was taken in by the beautiful bi-color 14K fine point nib. I was hooked and have collected quite a few fountain pens since then.
After exploring all the various brands, modes, nib sizes, and inks, I've developed my preferences about the pens that work best with my left-handed writing style. One might say I was sucked down the rabbit hole of fountain pens. It might seem intimidating at first, especially considering the higher price tag of fine writing instruments. Yet, you won't find a better combination of design, materials, and writing quality.
Fountain pens allow for a greater degree of fine customization to fit your left-handed writing style. The fountain pen nib is usually offered in a wide range of tip sizes and could be tuned for a higher degree of comfort (more on that below). You can also select from a virtually limitless, rainbow of fountain pen inks, some of which provide fast-dry properties and water-resistant ones as well (to avoid smearing from hand sweat).
While my list of pen recommendations focuses primarily on fountain pens, I do realize that many lefties will want to find good smudge-free ballpoint pens for left-handed writers as well. So, let's start first with the best ballpens and gel pens for lefties.
Fisher Space Bullet Pen

The thicker, paste ink of the patented Fisher pressurized Space Pen refill not only writes upside down, underwater, in extreme temperatures and in zero gravity, but it also resists smudging.
The Fisher SPR refill is available in a variety of colors and three tip sizes (fine, medium, or bold) in the black or blue styles. Lefties see the best results with the fine point tip refill.
The ergonomic Pilot Dr. Grip

With a wide cushioned grip and a budget-friendly price, the Pilot Dr. Grip is comfortable for the hand and the wallet. The retractable gel refill writes smoothly, is smear-resistant, and waterproof once dry. Other versions of the Dr. Grip ballpoint use a low-viscosity, vibrant ballpoint pen ink.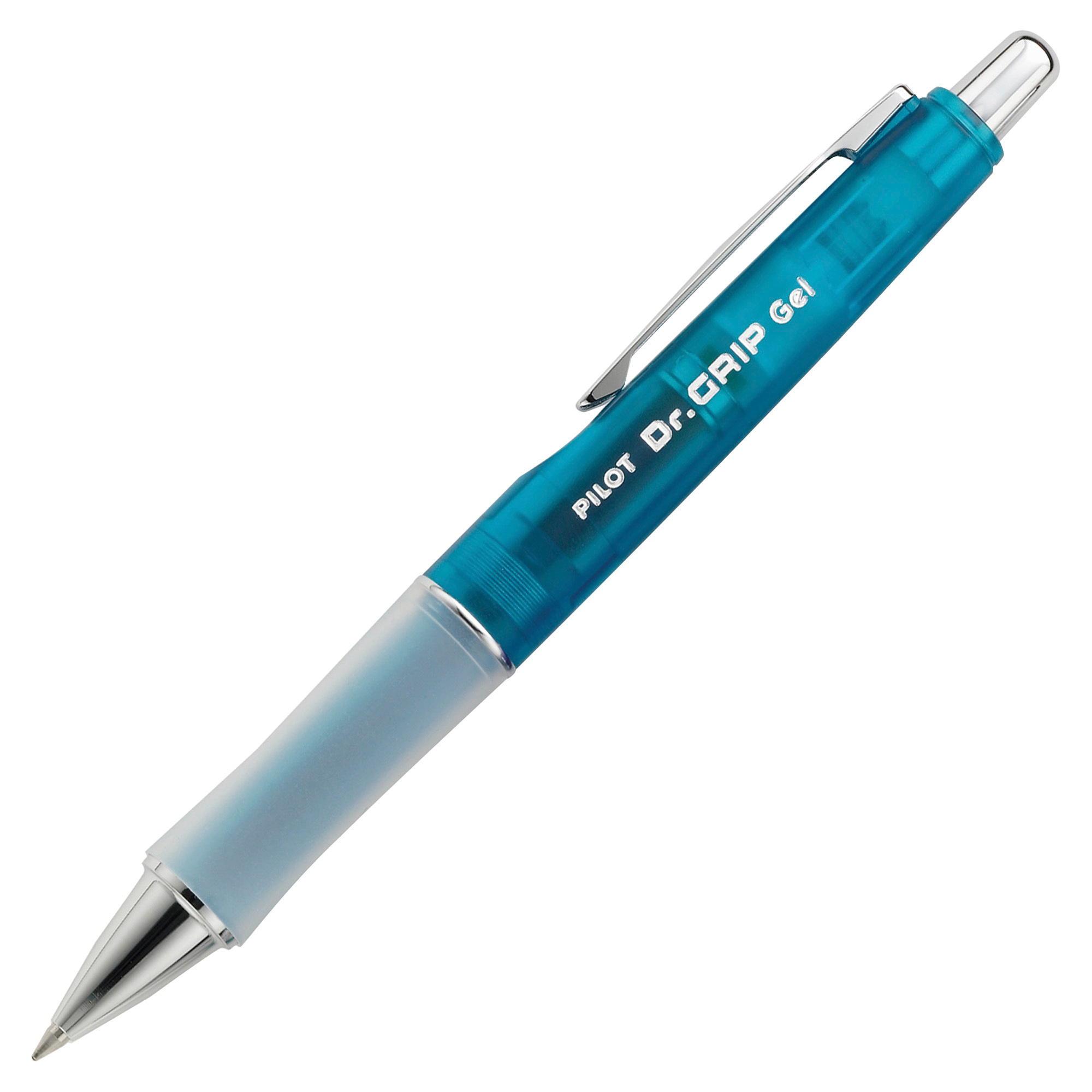 Uni-ball Jetstream

The Jetstream's free-flowing ballpoint ink writes like a gel rollerball with little pressure required. Yet, the ink doesn't take long to dry, making it a great option for lefty under-writers. While these aren't the finest pens you will find on Goldspot, they are an excellent backup pen to have in your daily arsenal or as a loaner just in case someone asks to use your nicer pens.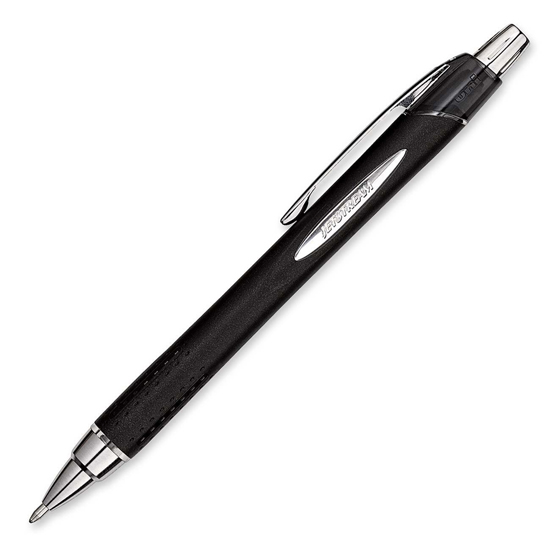 Faber-Castell Grip Pencil

It's easy to get a grip on this lefty-friendly pencil option. The Faber-Castell grip has a triangular shaped barrel with dotted bumps on each of the faceted sides. The Grip provides an ergonomic hold for left-handed artists.
Pelikan Souveran M805 Stresemann in Black Anthracite.

Now this is a size more suited to my hand and is a pleasure to hold and write. The 18K Gold fine point nib is all white gold. While not as pleasing to look at as the bi-color nib, it writes beautifully. The flow is consistent while not being too wet - a plus for over-writers. But I would still recommend using a blotter especially with a medium or broad nib.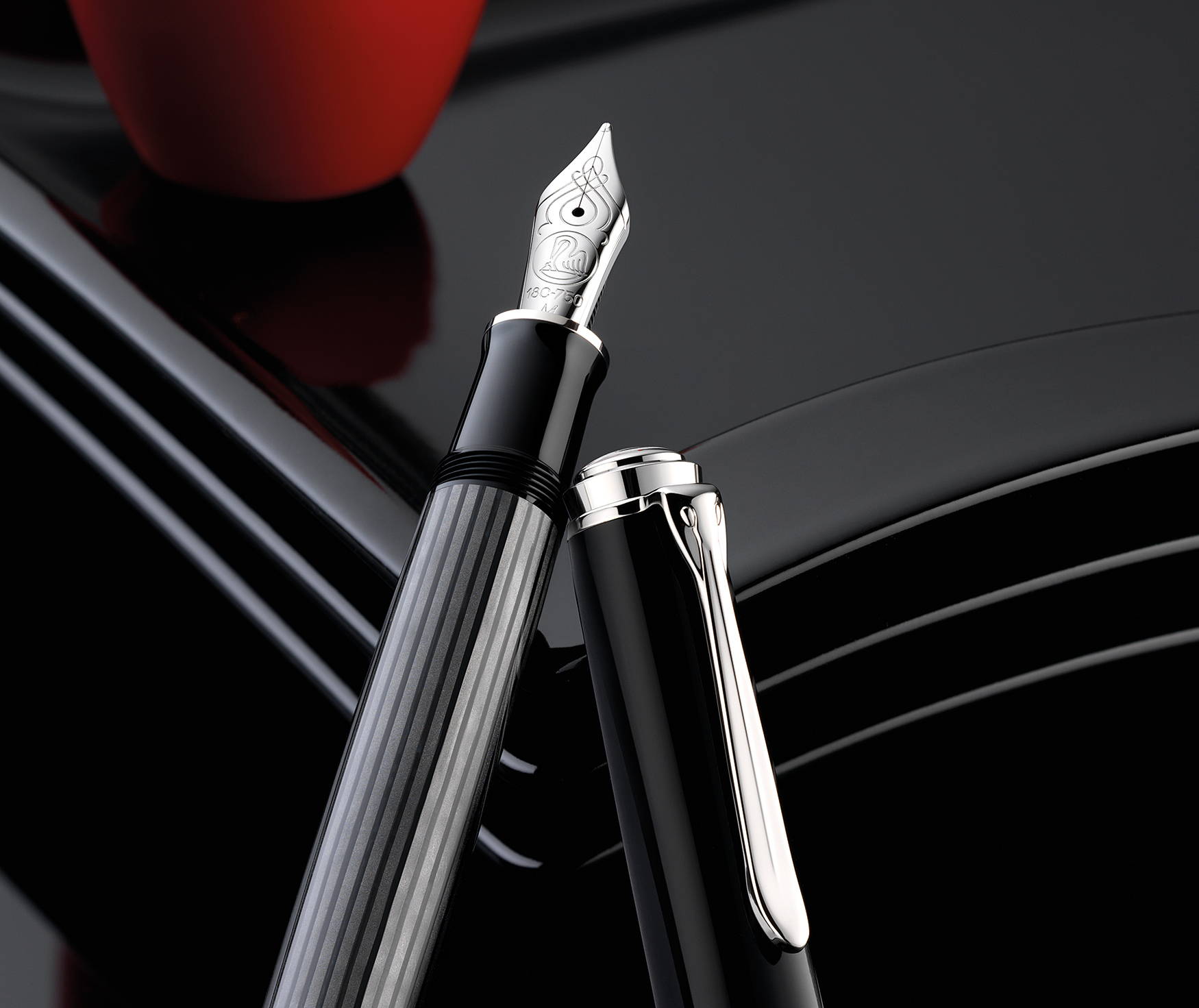 Diplomat Aero Fountain Pen in Blue - 14K Gold fine point.

This pen is made of anodized aluminum and always feels cool and comfortable in my hand. The bi-color 14K fine point nib is one of the smoothest writing fountain pens I have ever used. It lays down a consistent flow that may be a little on the dry side. Just the way I like it.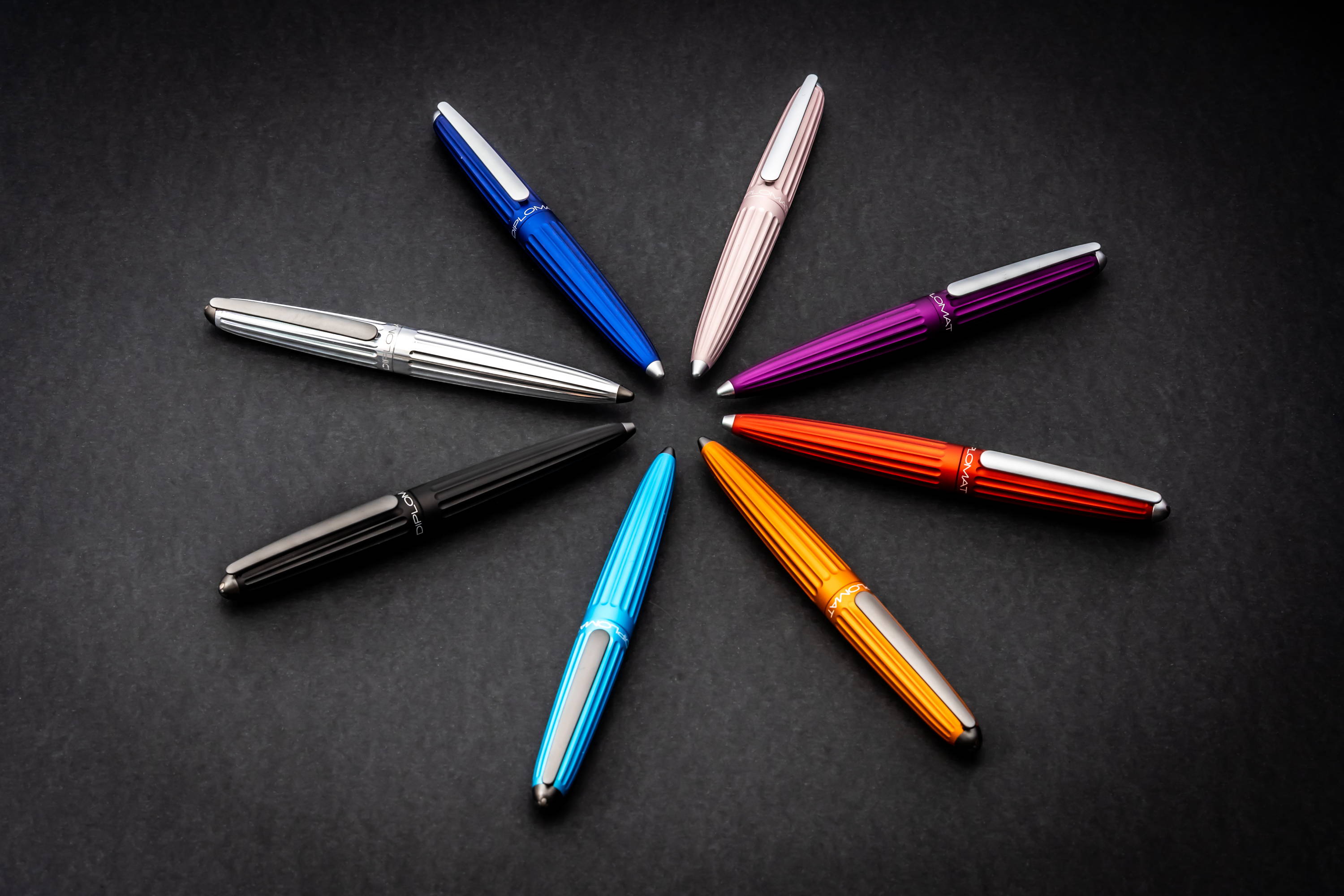 Lamy Scala Fountain Pen in Glacier Blue - 2017 Special Edition - 14K Gold fine point.

You may be starting to see a pattern here with 14K Gold fine point nibs. Here is a steel and chrome pen that is a pleasure to hold in my hand. It is not heavy even with the cap posted. The 14K fine point nib is as smooth as any that with which I have ever written.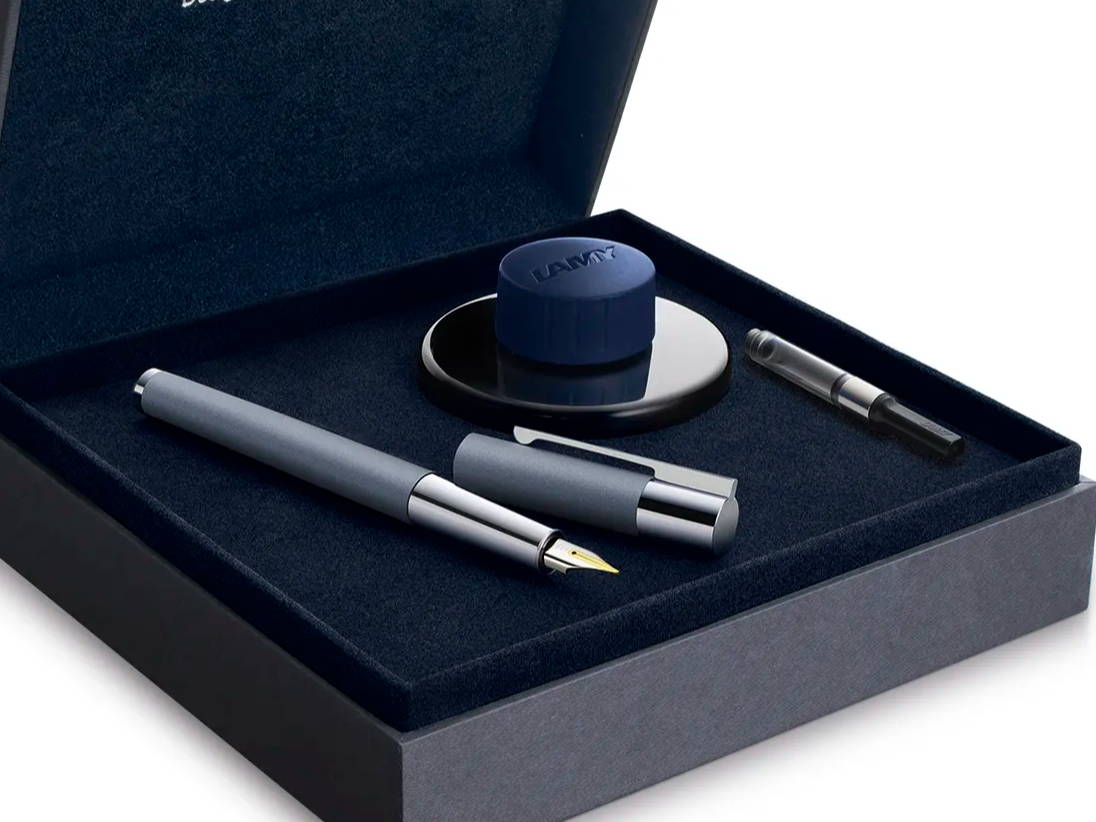 Pilot Custom 823 Fountain Pen in Smoke with Gold Trim - 14K Gold fine point.

We go to the other side of the world for my favorite everyday writer. This is another large size pen which fits comfortably in my hand. The nib provides a little feedback, no more than writing with a #2 lead pencil. The ink flows on to the page with a consistent flow no matter what ink is in the pen. The pen has a vacuum filler which may be a little cumbersome to clean out, but with the pen's large capacity, you won't be needing to clean it that often.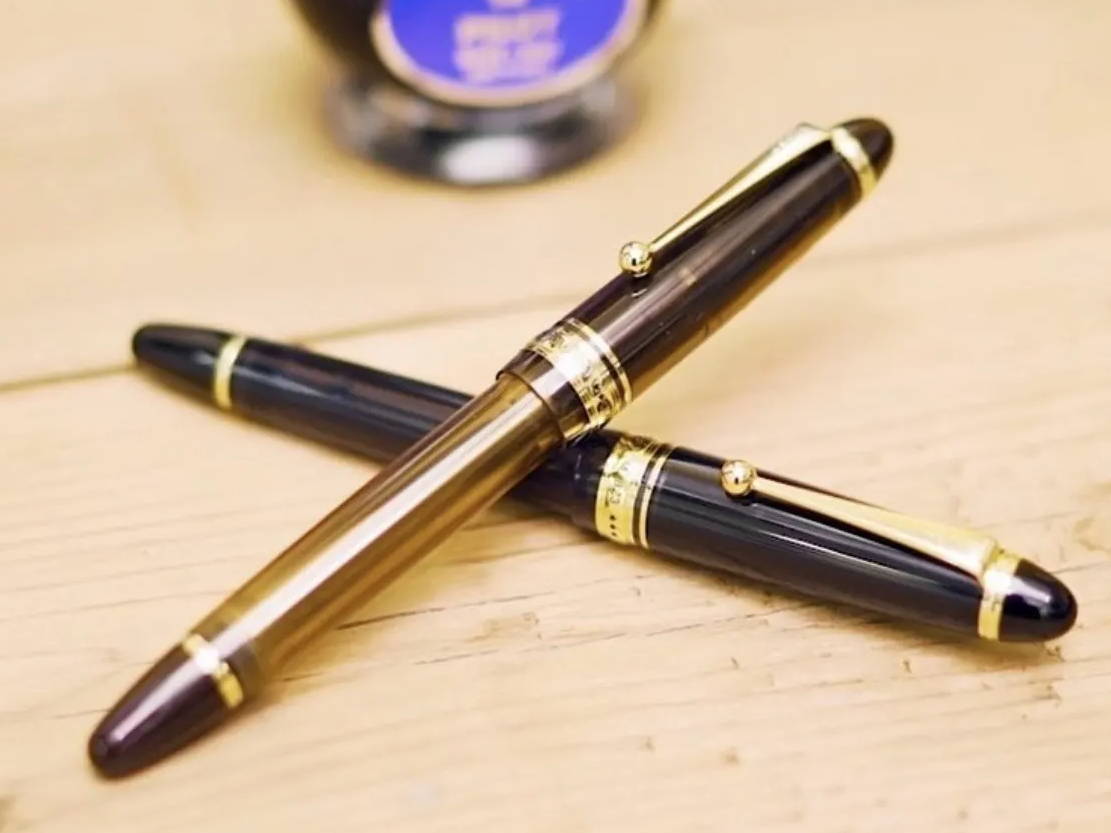 Platinum 3776 Century Fountain Pen in Chartres Blue with Rhodium Trim - 14K Gold fine point.

Being .2" shorter than the Pilot Custom 823, this pen is another daily writer. The fine point nib also provides a slight feedback which doesn't detract from the overall writing experience. As with all of the pens listed, this pen never fails to provide a consistent flow of ink to the page. A flow that is not wet nor needs either a blotter or a long time to dry.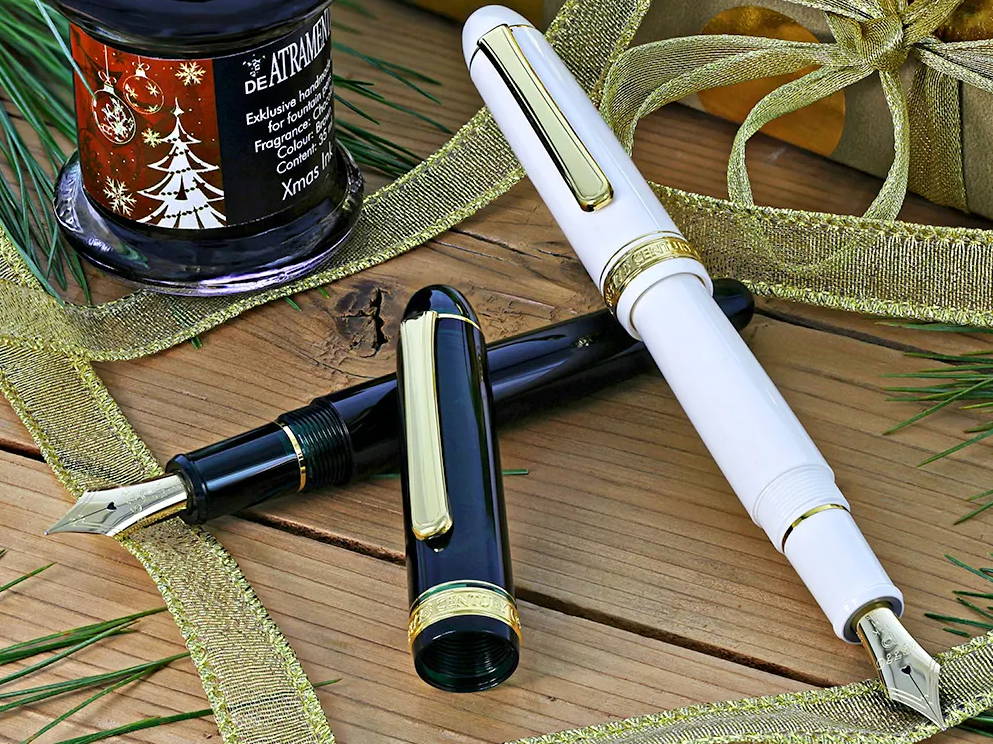 As you can tell from my list I favor 14K Gold fine points. This is primarily because I like to write small. Why? It's just the way I have always written. A fine or extra-fine point also lays down less ink on the page, which helps shorten the dry time, preventing potential smudging. As for why I prefer 14kt gold nibs - they are not only gorgeous to look at, they also feel smoother than writing with a steel nib.
I have also tried writing with a 1.1mm stub. However, my penmanship may not be worthy of such a nib. Plus, I can't write as small as I usually prefer. Yet, as a lefty, I can still get the line variations of a stub nib without skipping or scratching. So, it is possible - I just prefer finer nibs over a stub.
If you're looking for a specialty nib, like an Italic or oblique, I would suggest getting them ground and tuned for your specific writing posture. Since this would be nearly impossible to do online, I suggest attending a pen show and making an appointment with a nib meister (there are usually several at any given show) to have your nib customized to your handwriting style.
I learned this lesson the hard way when I purchased a Franklin-Christoph Model 02 pen from the DC Pen Show. I wanted an unusual nib and opted for the 14kt gold italic fine point. No fault to Franklin-Christoph, but I should have had it adjusted while I was there. The italic is unforgiving. You need to hold the pen at a specific angle. Otherwise, it will not deliver a smooth and consistent line.
Fountain Pen Ink for Lefties
Essential to writing is the lifeblood of a fountain pen - inks. Lefties, especially over-writers, require inks that dry fast to prevent smudging and possibly staining the left sleeve of your favorite shirt. Here is a list of ink brands that dry fast, even when using a medium or broad nib.
The Noodler's ink listed below have been tested* to dry under 5 seconds: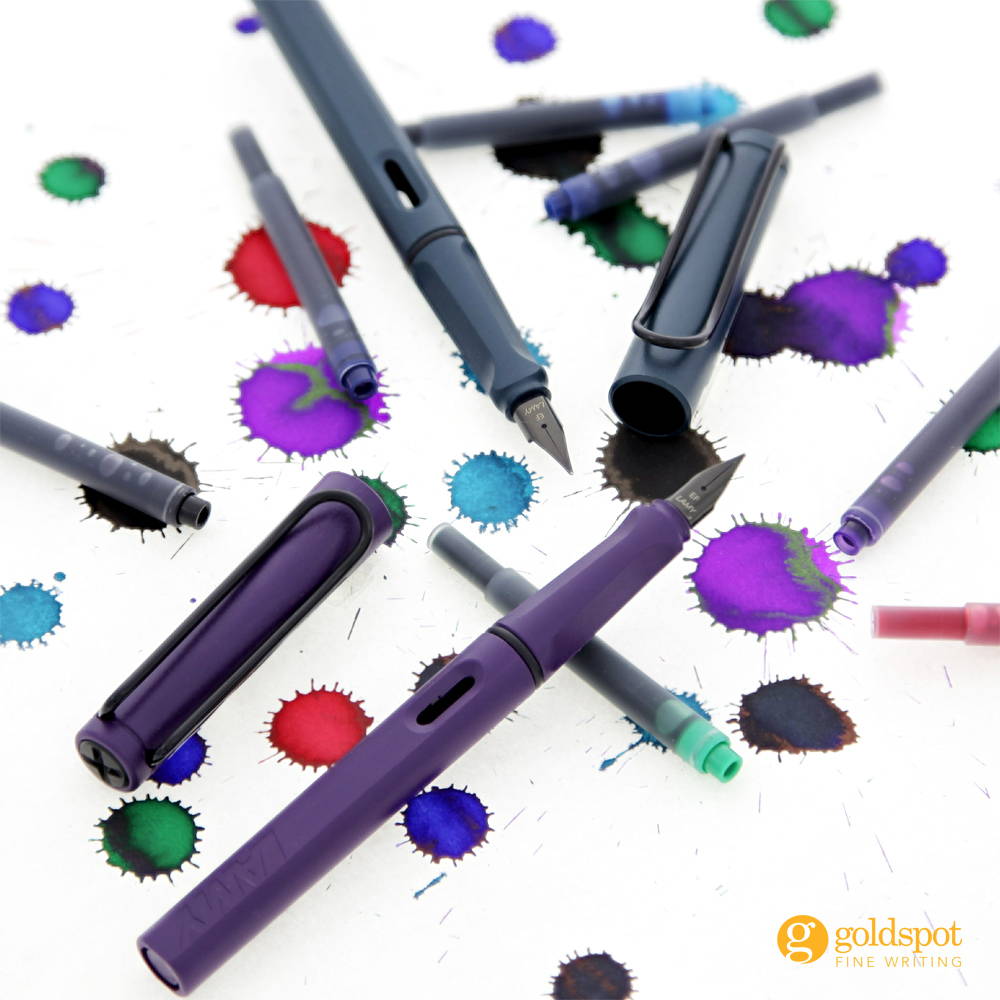 Fast-Drying Paper Notebooks for Lefties
Not to be overshadowed by pens and inks, the quality of paper can also affect drying time. In general, smooth and coated papers and those which resist feathering and bleed-through will take longer to dry. The characteristics of these papers require the ink to evaporate instead of being absorbed. Blotter paper can be used to quickly dry the ink as you write. But that may be cumbersome if you are not writing on a desk or other flat surface.
Conclusion
Fountain pens are a joy to write with and I am happy that I was re-introduced to them. The pens themselves do not differentiate or tend to favor righties or lefties. Bear in mind that the difference that can affect a lefty's ability to write is where the pen meets the paper - the nib. Select your nib carefully. I suggest choosing from the basic "ball" nibs in extra-fine, fine, medium, broad, or double broad. If you feel adventurous, try a 1.1mm or 1.5mm stub nib. The nib is ground flat with the corners slightly rounded. Other exotic nibs, such as italic, music, architect, or oblique require the pen to be held at a particular angle to the paper in order to produce the desired lines. Lefties, especially over-writers may find it difficult to have any success with these nibs.
Searching the web for "Best Fountain Pens for Lefties" will often show results for starter, or beginner pens which are priced at the low end of the spectrum and look the part. You need not feel restricted by the pens in these collections. You can have elegance and luxury with your fountain pen that enhances any shirt pocket or draw notice when you take it out, un-cap it and begin to write. Just be careful of your nib selection when purchasing a fine writing instrument.
*Test by Mountain of Ink June 2018