TWSBI Go Fountain Pen Overview
When TWSBI introduced the Diamond 530 back in 2009, the company set a course to provide quality writing instruments that cater to the writer's needs. Nine years later, TWSBI took the next step toward producing the ideal starter pen for a new generation. In this post, we show why the TWSBI GO is a great choice for young writers.
As the name implies, the TWSBI GO is a quick-draw, ink-up-and-write fountain pen. The body and snap cap consist of lightweight, transparent resin. The cylindrical profile has a slight contour that accentuates toward the concave grip section.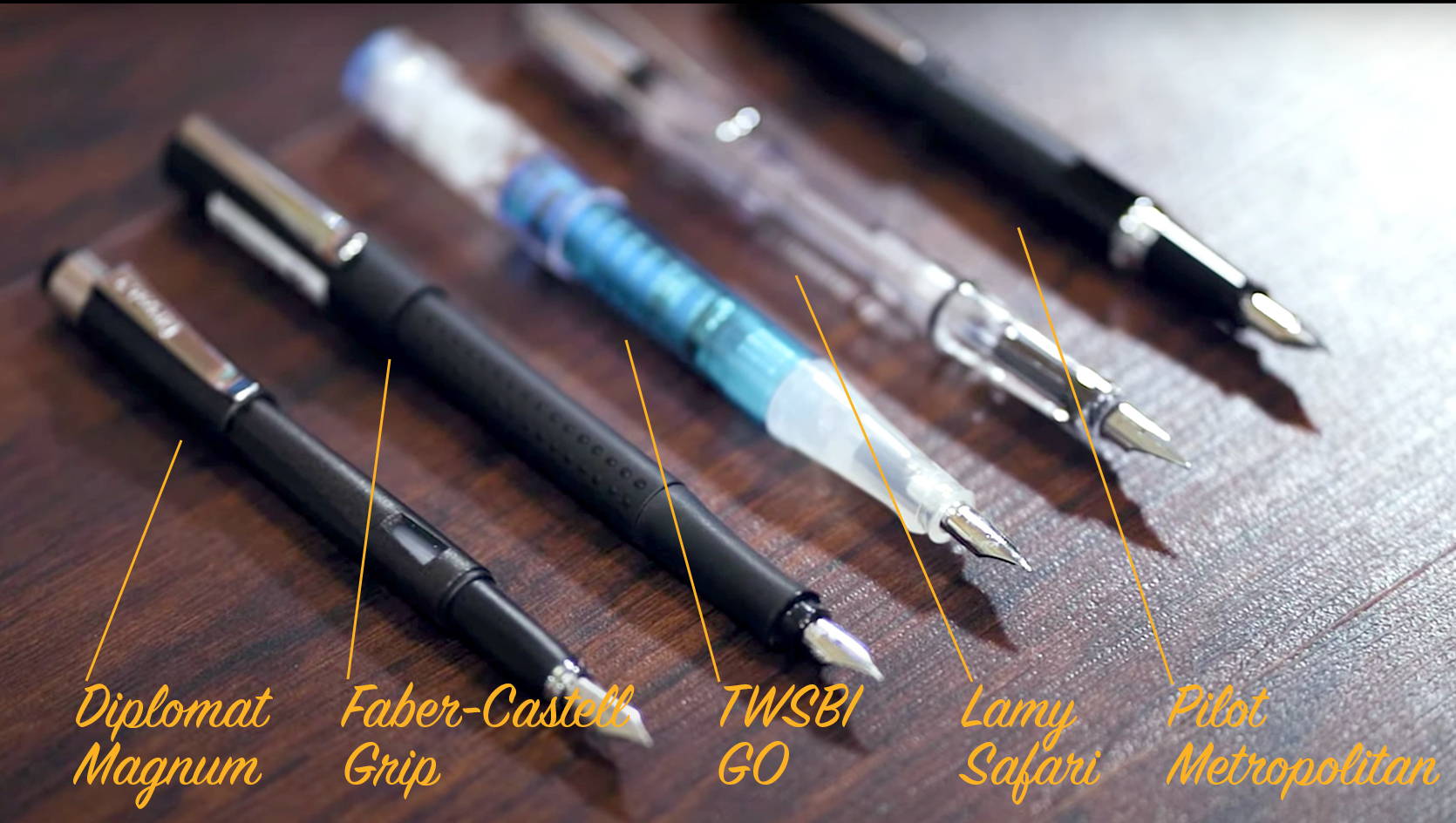 | | | | | | |
| --- | --- | --- | --- | --- | --- |
| *Measurement* | Diplomat Magnum | Faber-Castell Grip | TWSBI Go | Lamy Safari | Pilot Metropolitan |
| | | | | | |
| | | | | | |
| | | | | | |
| | | | | | |
| | | | | | |
| | | | | | |
To accommodate most handwriting styles, the GO features number 4 stainless steel nibs available in extra-fine, fine, medium, broad, and 1.1mm stub tip sizes. TWSBI does not offer replacement nib units for the GO. However, it is possible to remove the friction-fit nib and feed by carefully pulling them out of the section. We wouldn't recommend doing so unless you've had nib repair or tuning experience.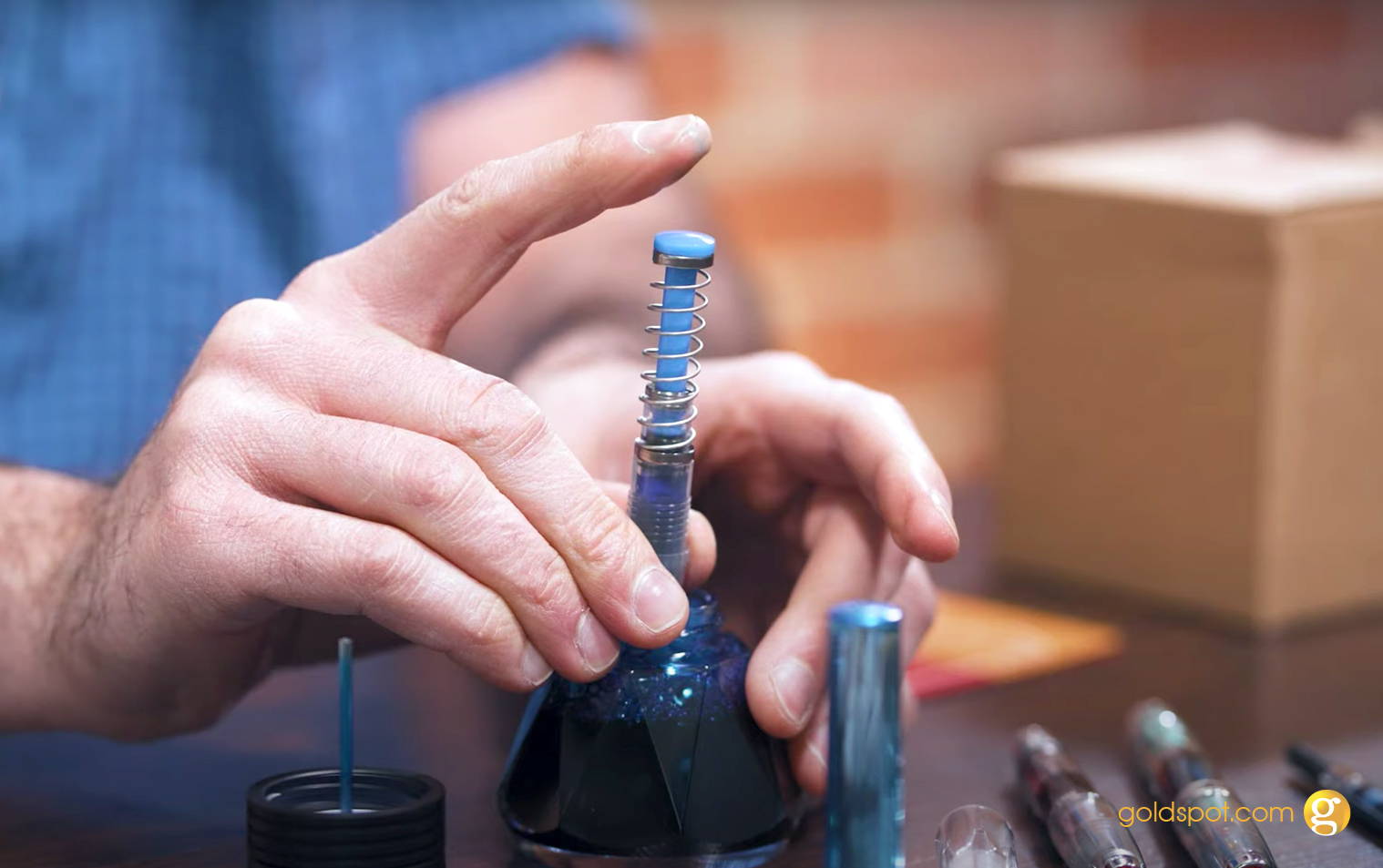 Filling the TWSBI GO is quick and satisfying. Instead of turning the barrel end cap to move the piston, the spring-loaded plunger draws up ink in one stroke. Using the amount of effort it takes to click a mouse, the TWSBI go fills with over one-and-a-half ML of ink.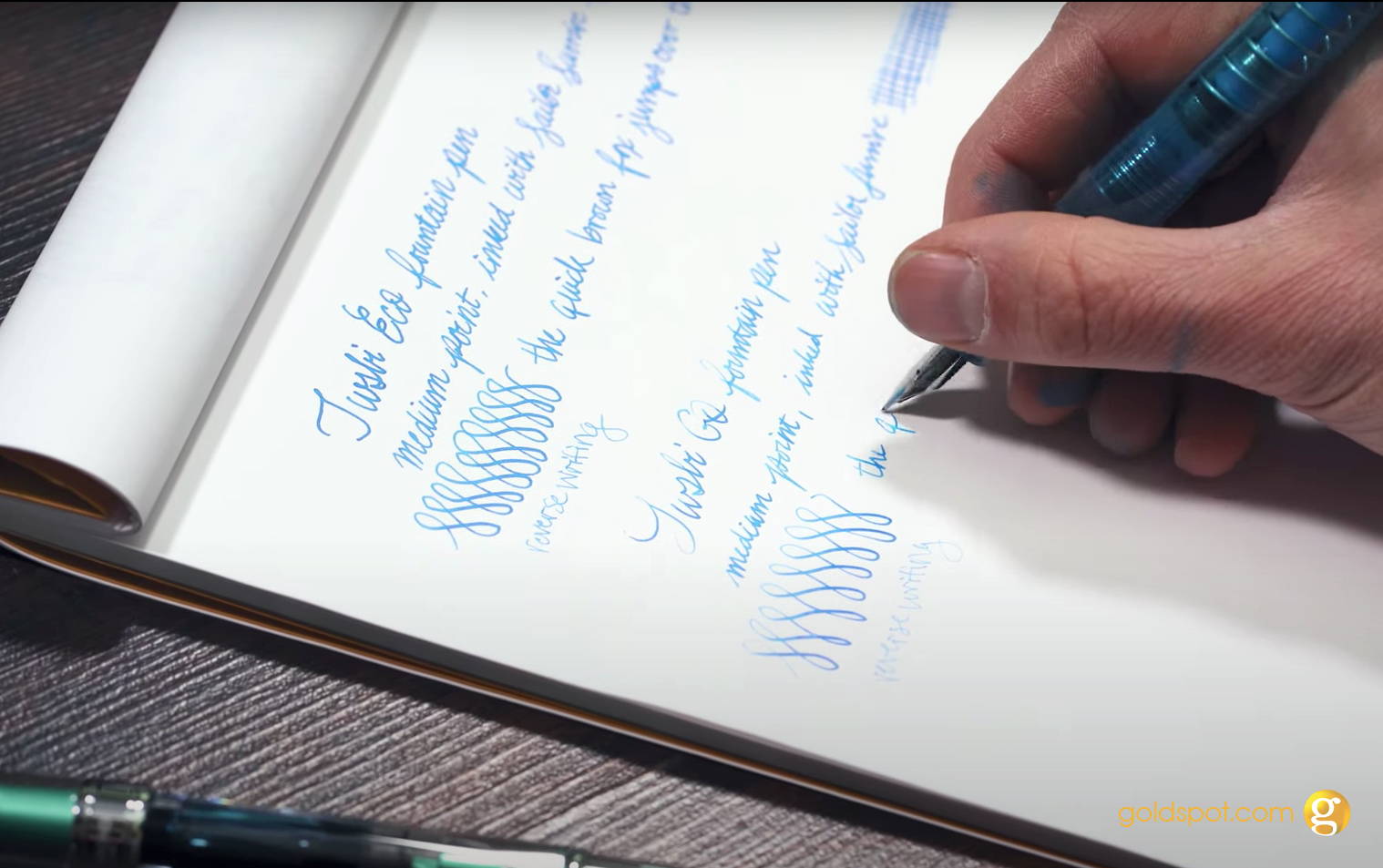 Since the TWSBI Go shares the same German-made, number 4 stainless steel nib of the Eco, new fountain pen enthusiasts can expect a consistent, smooth-writing experience from day one.
The GO has a chunky, yet lightweight profile. The concave grip makes it easy for fingers of all shapes and sizes to comfortably hold this pen. If I was back in middle school, I would totally be begging my parents to get me one of these pens during back-to-school shopping. As an adult (and parent), I can still appreciate the novel filling mechanism and the transparency of the design.
It is possible to post the cap on the backend of the TWSBI GO. The lightweight, clipless cap doesn't add much to backweight the pen, but it does lengthen the pen to over 6 3/4 inches.
Instead of including tools and instructions to disassemble the GO fountain pen, TWSBI simplified the packaging to include the pen with filling instructions only. Despite the lack of directions, it is possible to disassemble the TWSBI GO. We will cover disassembly and reassembly of TWSBI pens with how-to demonstration videos in the near future.
Thank you for checking out our review of the TWSBI GO fountain pen. Goldspot Pens is an official retailer of TWSBI fountain pens including the Go. If you have any questions, please feel free to contact us directly by phone or e-mail and we'll be glad to help you.