by Goldspot Admin
Apr 15, 2014
Get them Before they Pop Off the Shelves - Retro 51 Bandit Tornado Pens
In 2020, Retro 51 gets back in the saddle with a new edition of the Tornado Popper Bandit. Three colorful bandana designs - "Butch," "Doc," and "Annie" - follow the success of the original three - "Sundance," "Billy," and "Jessie" - released in 2014. Back then, only 300 of each pen were made. Now, there are 777 numbered pieces of each color made worldwide.
The new set of Bandit colors include a pleasing turquoise "Doc," a pastel pink "Annie," and straight-shooting navy blue "Butch." The white and black bandana detailing wraps around the pen barrel. Each pen is engraved with the edition number on the chrome top ring and has a matching solid color disc top.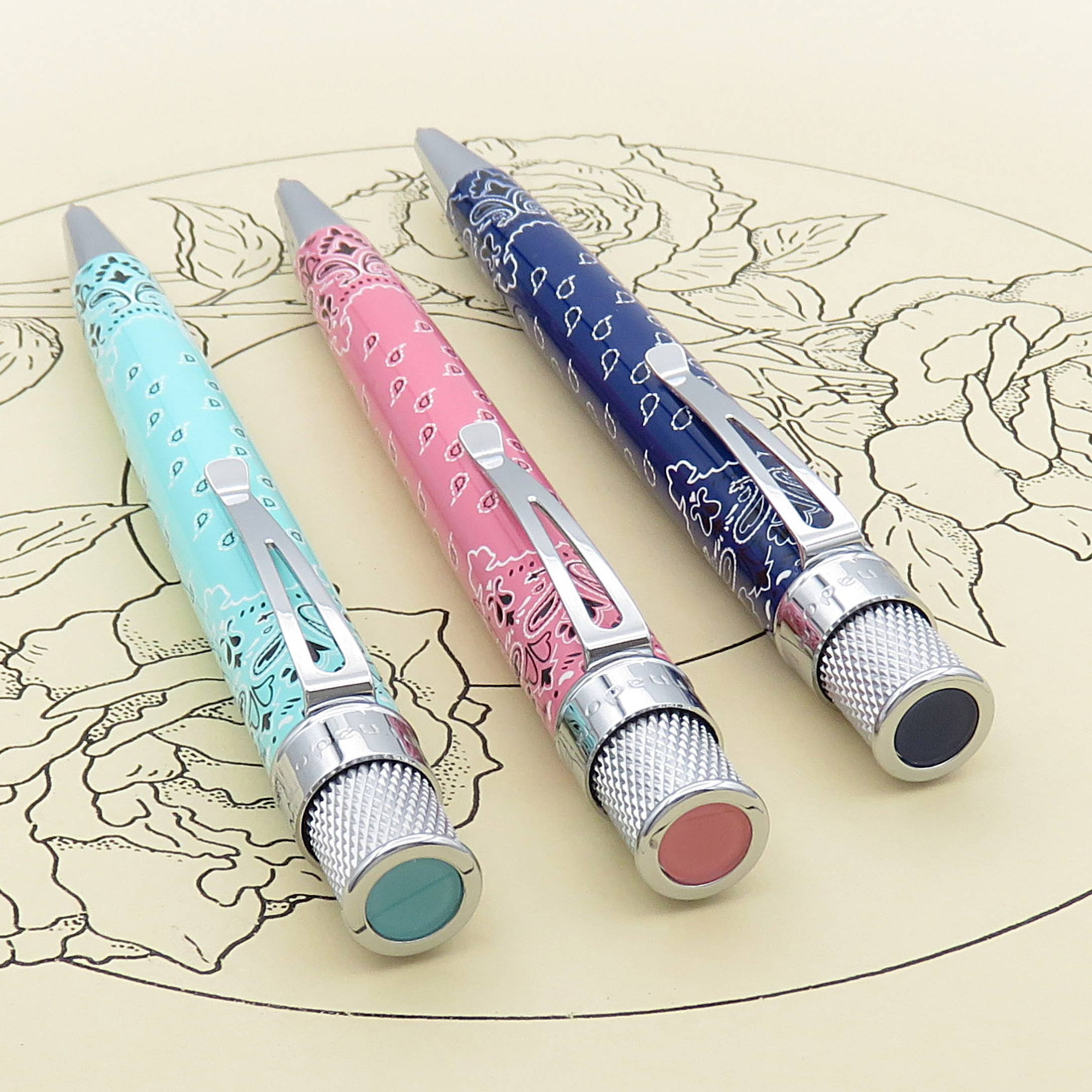 The Popper Limited Editions usually sell out very quickly. At the time of this writing, we have the pens available to pre-order. Shipments will begin Friday, October 2nd 2020. We expect to sell out soon. So, spur your horse and buy these pens before they "write off" into the sunset, partner! Retro 51 Tornado pens are refillable using either the short Schmidt capless rollerball style refill (P8126, REF5P, REF57P) or the Parker-Style, Easy Flow 9000 Ballpoint/Gel refill.
Let us know what you think of these colors in the comments below? Which is your favorite?