by Kris Khunachak
May 20, 2020
Caran d'Ache 849 x Paul Smith 3 Pen Collection
In this day and age, the idea that form and function are mutually exclusive qualities of a design object is becoming more and more antiquated. With a little bit of love and the right partnership, you can have your well-designed cake and eat it too. And today's cake happens to be the Caran d'Ache 849 Paul Smith 3 Ballpoint Pen collection.
Let's take a look!
Sir Paul Smith (and yes, he's been knighted) was born in Nottingham England in 1946. At the young age of 15, Paul left school to work at a clothing warehouse, all while trying to advance a career in professional cycling. A couple years later, a serious accident left him in the hospital for months. It was during this time that art and high fashion were introduced to him as a possible outlet for creativity. After his recovery, Paul dove headfirst into tailoring and clothing design. A couple decades of successful growth later, he would open shops containing his own designs all around the world, from Tokyo to New York's illustrious Fifth Avenue.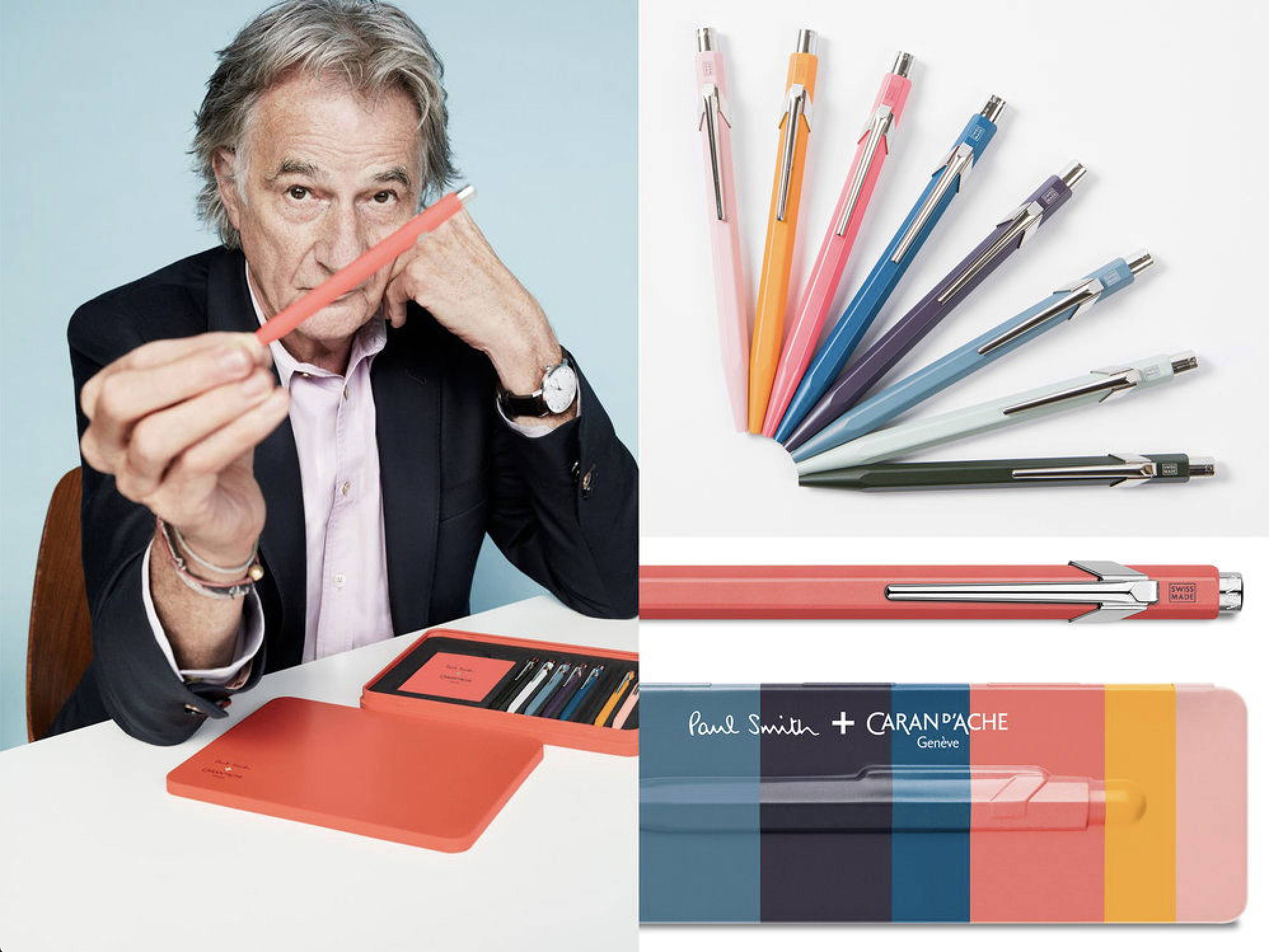 As we enter the 20-aughts, Paul's modern collaboration portfolio would add entities like Leica, Land Rover, David Bowie, and many many more. Until we finally hit 2015, where Paul Smith would enter into his very first collaboration with Caran d'Ache. And then again in 2016. Clearly on the heels of a fruitful design relationship between these two parties, we reach the present year of 2020 and find Paul Smith and Caran d'Ache's latest collaboration, the third edition of their collection.
In the third Paul Smith Collection, there are eight different colored cases and one single ballpoint pen. This is because this one design can be purchased with any case color of your choosing. And if you fancy yourself a collector, you can get them all! Each of these very tasteful looking colors comes to you straight from Sir Paul Smith's signature design stable.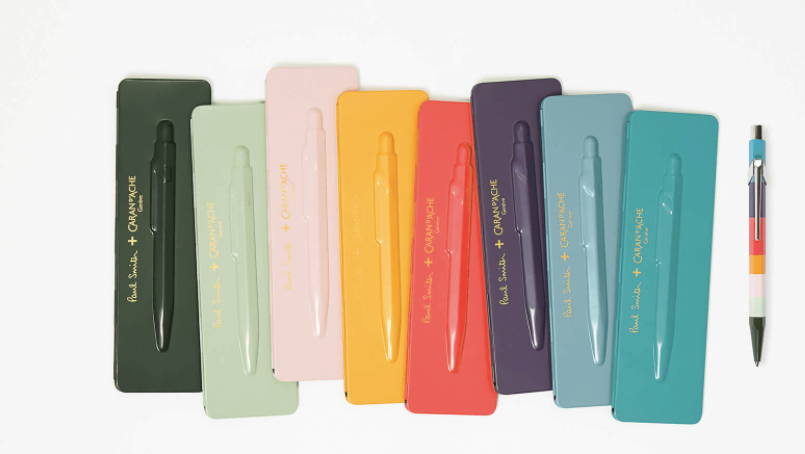 Sir Paul chose the following colors to represent each of the 8 cases and the stripes on the ballpoint pen design: Racing Green, Pistachio Green, Rose Pink, Orange, Coral Pink, Damson Purple, Petrol Blue, and Peacock Blue.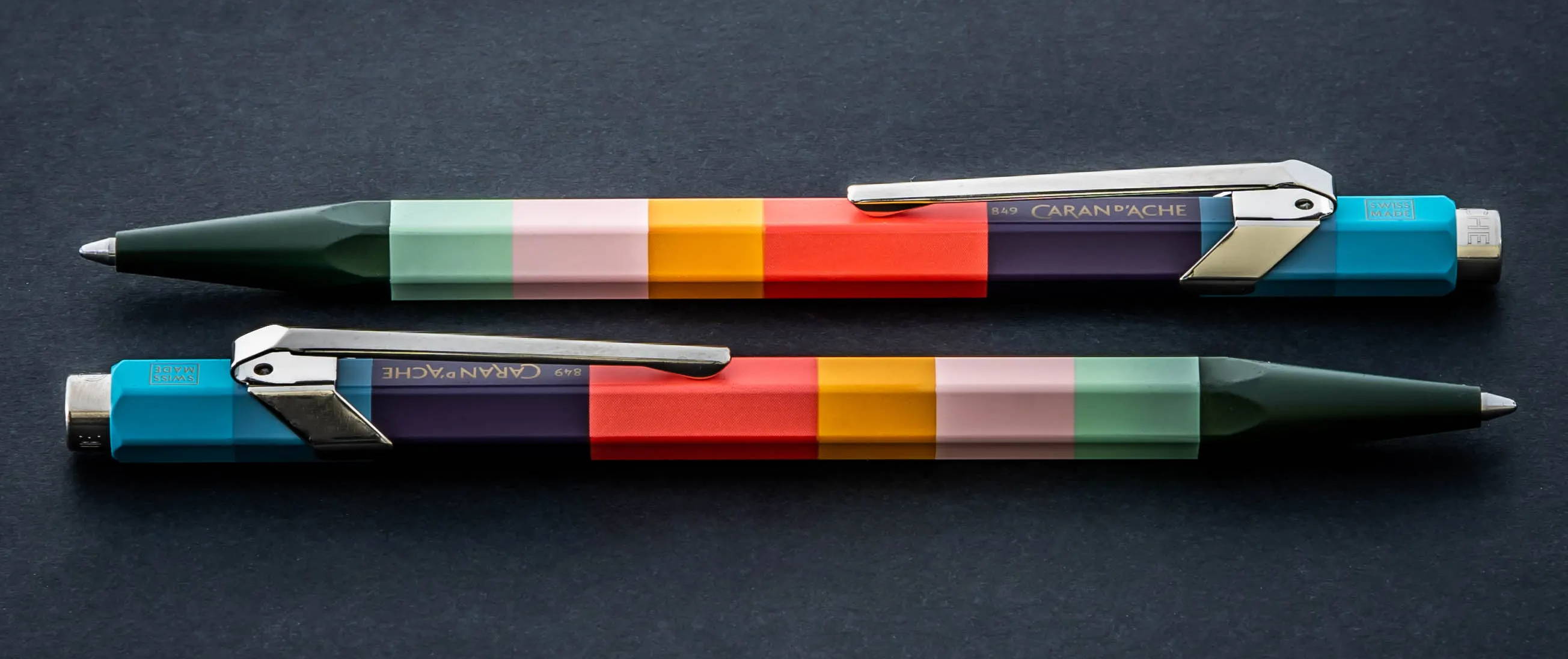 All eight colors are arranged in striped pattern around the faceted hexagonal body of the 849, which is another one of Paul's signature design elements. Each color occupies different amounts of the body's surface, with coral pink, damson purple, and racing green being featured on double-wide stripes compared to the other colors. It adds a little asymmetric chaos to the otherwise rigid structure that perfectly aligned stripes normally provide. It's an incredibly subtle and pleasing arrangement of colors that really speak to the creative spirit. No one color screams for attention over the others, and they all work in harmony to create a pleasing design object. Along one facet of the pen is Paul Smith's gilt signature.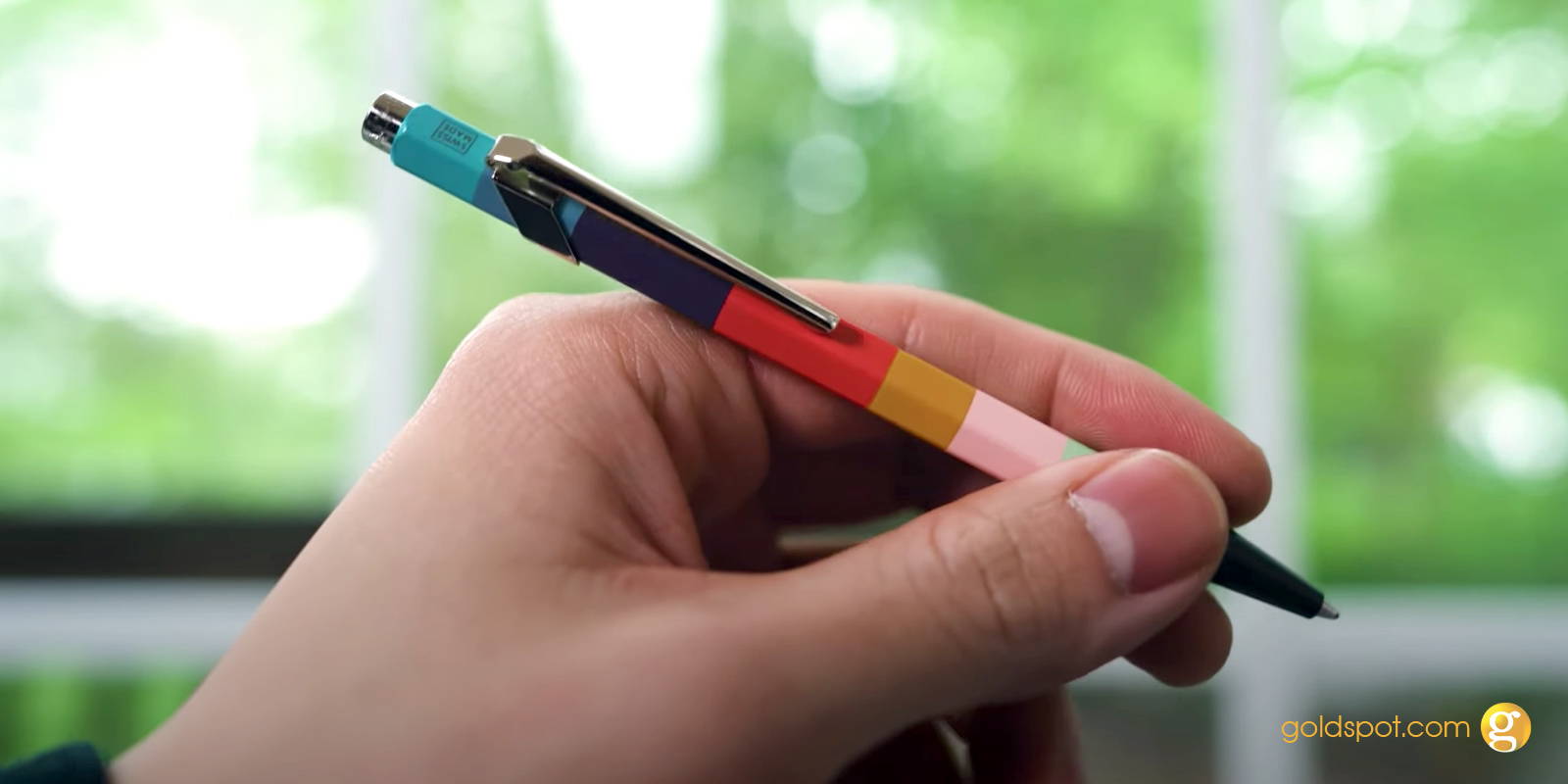 When it comes to performance, this pen is as much function as it is form.
The body itself is constructed from a durable lightweight aluminum.
Affixed to the body of the pen you have a reassuringly strong metallic clip, as well as a matching metallic and incredibly satisfying click mechanism button.
And when you click that button, you'll be unleashing Caran d'Ache's much-lauded Goliath Ballpoint Pen Refill cartridge in medium point with blue ink. These massive cartridges are capable of writing smoothly and reliably for well over 500 A4 sized pages, so you'll be hard-pressed to run out of ink at any given writing occasion.
The included metallic case is also incredibly durable and of course entirely adorned with your choice of one of the eight iconic colors of this collection, ensuring your 849 will travel both safely and stylishly.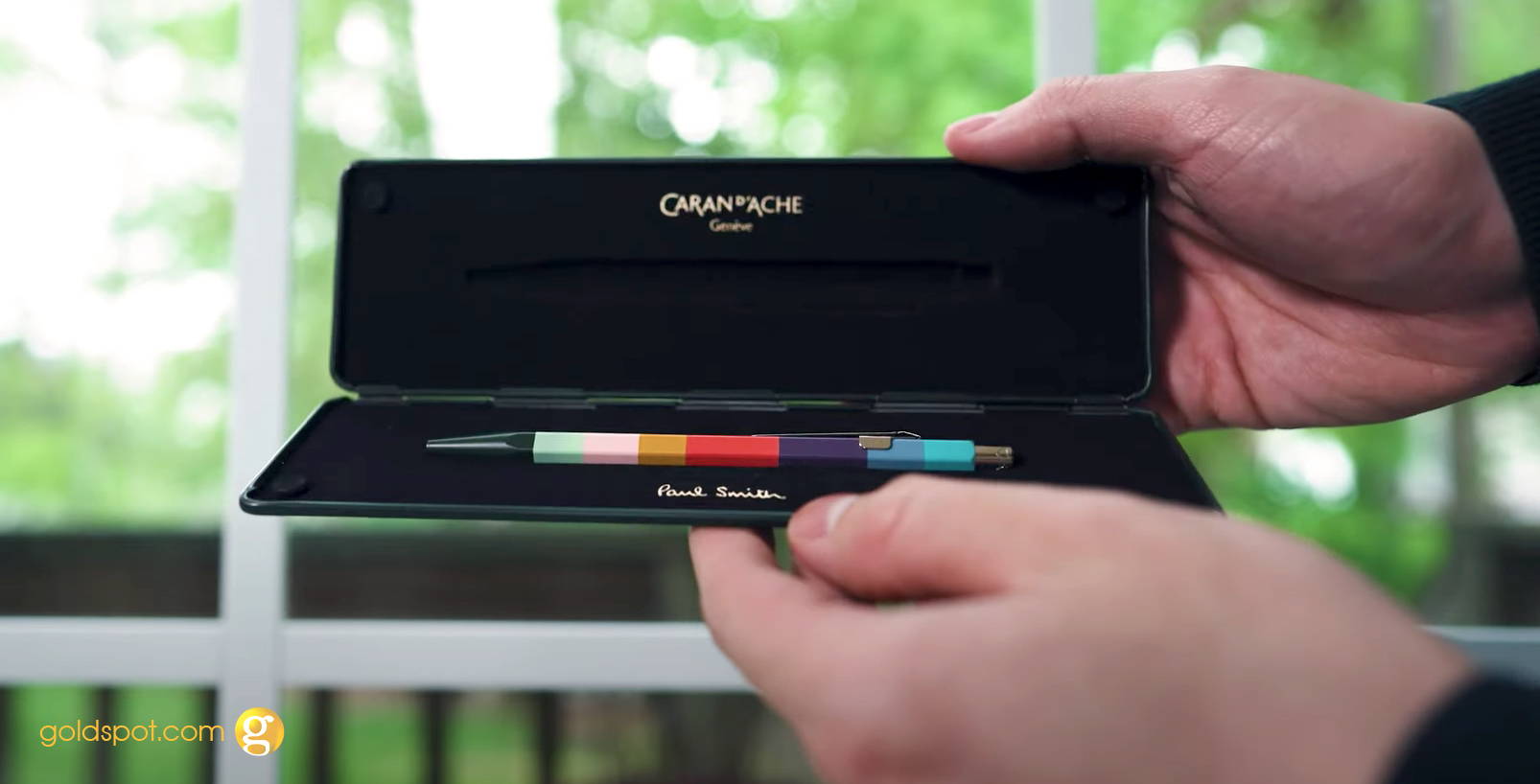 Rarely do we get to witness such a fruitful collaboration between high art fashion and function. Sir Paul Smith's wealth of aesthetic knowledge from decades of experience and Caran d'Ache's relentless pursuit of pure Swiss utility have joined forces to create a pen that lets you have your cake AND eat it too - form AND function.
Caran d'Ache 849 ballpoint pens, including this Paul Smith special edition, can be found at Goldspot Pens. Let us know what you think about this designer collaboration in the comments below.