Coming Soon: Sailor Professional Gear Slim Shikiori Fairy Tale Series
Once upon a time, in an enchanted land of fine writing called Japan... The Sailor Pen Company introduced the Shikiori Japanese Fairy Tale Series. Larger-than-life myths and Japanese folklore serve as the inspiration behind the 4 new colorful, glistening finishes.
Sailor imbued magic fairy dust with their latest collection of Professional Gear Slim pens. Well, not really fairy dust, but the effect is just as dazzling. Reflective particles are suspended in colorful hues of PMMA resin and matched with gold-plated trims to enhance the elegance of these writing instruments.
Following the success of the "Four Seasons" special editions from several years ago, Sailor introduces the "Japanese Fairy Tale" collection in a similar fashion with four different color designs in a Professional Gear Slim fountain pen and matching ballpoint pen modes.
The Sailor Pro Gear Slim fountain pen has a tapered, cigar-shape profile with flattened ends. The Shikiori Japanese Fairy Tale series is only available in a solid 14kt gold, medium-fine nib size. Pen World awarded Sailor the 2019 Reader's Choice award for "Best Writing Experience" thanks to their finely crafted and tuned nibs. This fountain pen includes a Sailor proprietary ink cartridge and converter to start.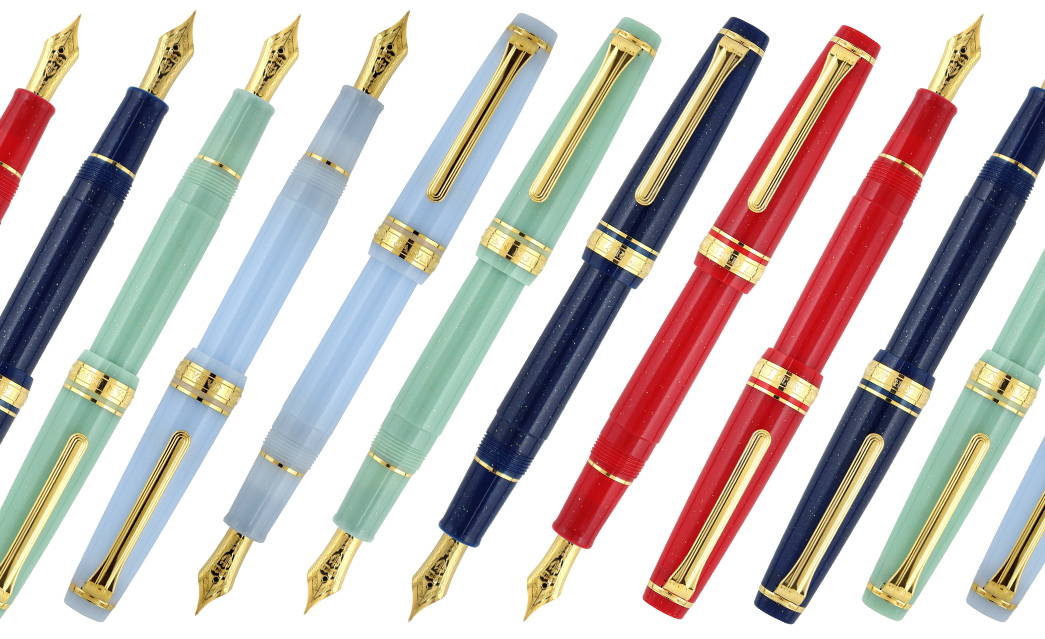 Sailor has a successful track record with sparkly pens. The 100+-year-old pen manufacturer spearheaded the twinkling pen trend with Japanese retailer exclusive pens. Their cosmic series of celestial-themed limited edition continues this year with the Pro Gear Slim Blue Dwarf due to arrive in America about the same time as the Shikiori Japanese Fairy Tale series.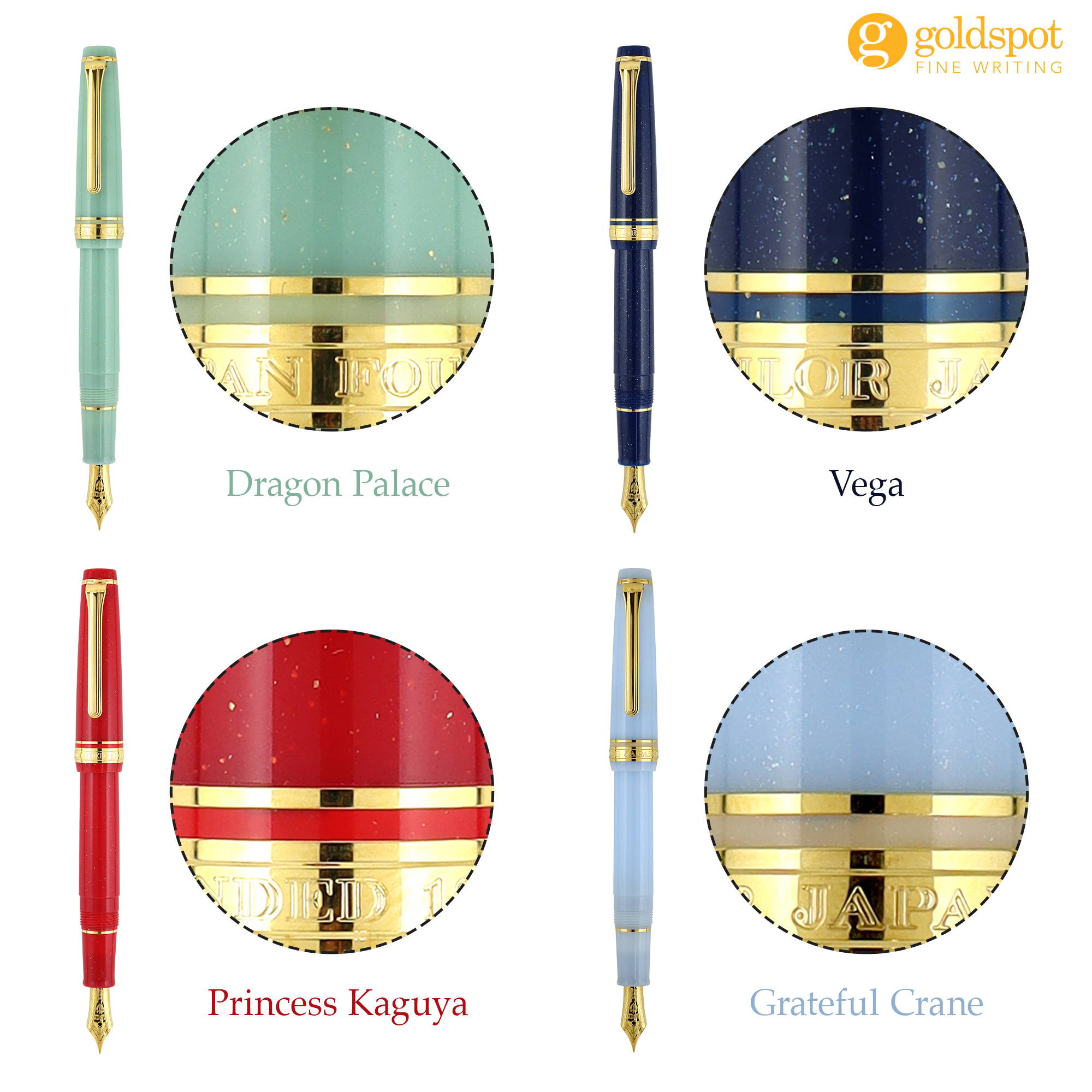 If you'd like to collect the entire set, or opt for the convenience of a twist-action retractable ballpoint pen, the Sailor Shikiori collection is also available in a matching ballpoint pen mode.
The Sailor Pro Gear Slim ballpoint pen has a tapered, cigar-shape profile with a flat top finial. The smooth-writing 0.7mm ballpoint tip cartridge extends with a twist of the barrel's top half.
These pens are due to arrive in late March. Let us know what you think in the comments below.