TWSBI Eco Fountain Pen Overview
A great starter fountain pen can be like a gateway drug, turning normal people into full-blown pen addicts. In 2015, TWSBI introduced the ECO - a detachable, piston-filling pen that provides all the enjoyment of owning a modern fountain pen at a fraction of the cost. Is this the ideal starter pen for you? Can the ECO lead to pen addiction? Let's find out.
When you carry the TWSBI Eco in public, you might get this question from the uninitiated passer-by, "What kind of vape juice do you have in your pen?" Yes, the Eco fountain pen commonly gets mistaken for a vape pen. It's not a bad thing; especially if you can capture the attention of an adolescent and get them hooked on fountain pens as opposed to...other things.
Depending on the particular Eco design, the hexagonal-shaped cap and barrel end cap are made from transparent or opaque resin. The red TWSBI insignia sits atop the cap finial. A tension-fixed clip and wedding-ring cap band have a polished chrome finish.
The Eco-T cap and piston-knob have a rotary triangular design instead of hexagonal facets. In both Eco models, an inner cap sleeve helps the nib stay freshly-inked while capped.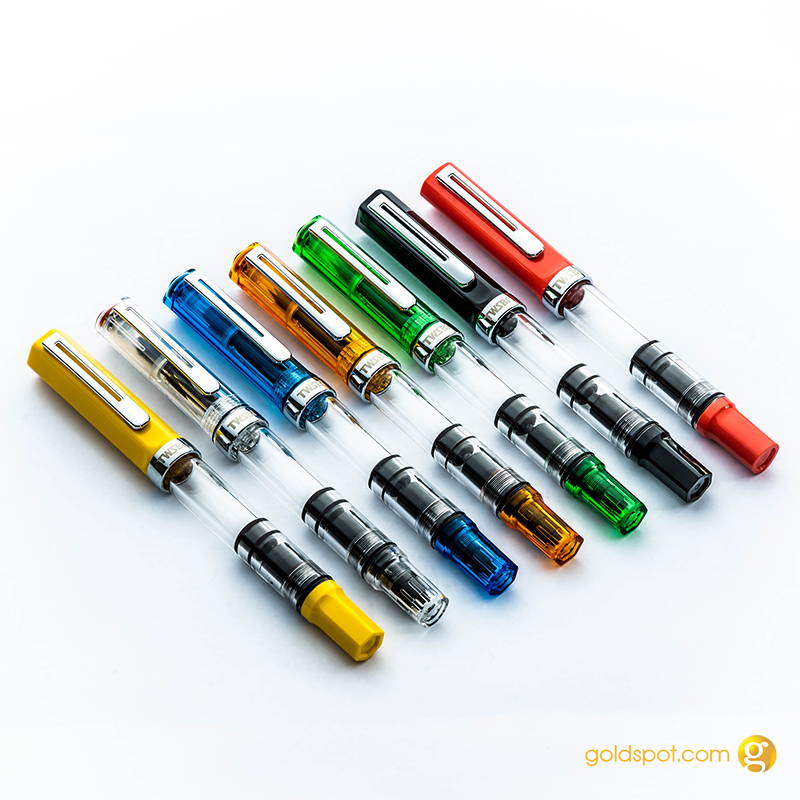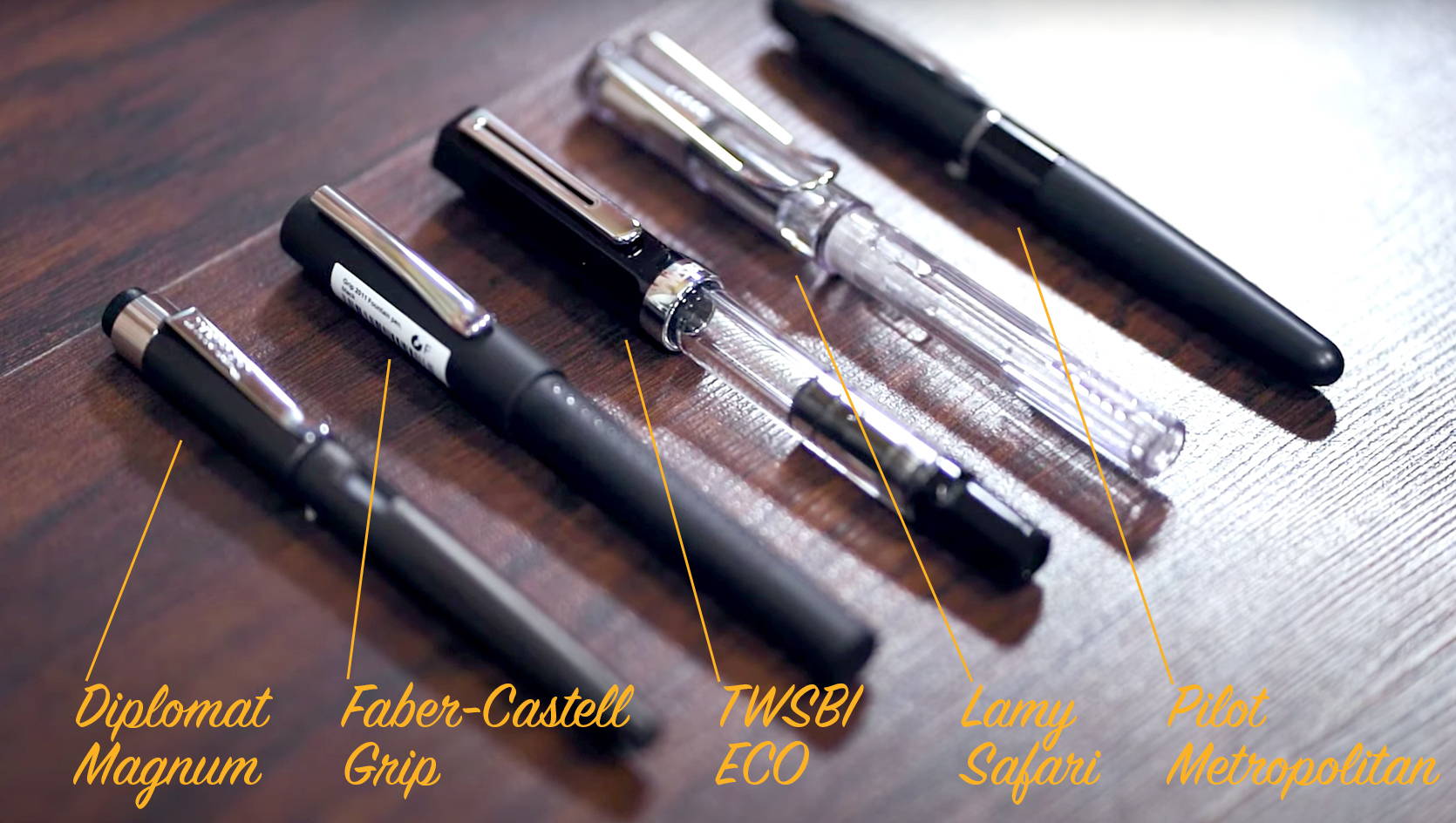 | | | | | | |
| --- | --- | --- | --- | --- | --- |
| *Measurement* | Diplomat Magnum | Faber-Castell Grip | TWSBI Eco | Lamy Safari | Pilot Metropolitan |
| | | | | | |
| | | | | | |
| | | | | | |
| | | | | | |
| | | | | | |
| | | | | | |
To accommodate most handwriting styles, the Eco features number 4 stainless steel nibs available in extra-fine, fine, medium, broad, and 1.1mm stub tip sizes. TWSBI does not offer replacement nib units for the Eco. However, it is possible to remove the friction-fit nib and feed by carefully pulling them out of the section.
The Eco uses the same number 4 size nib as the TWSBI Mini or Vac Mini. While it is possible that you could purchase the Diamond Mini or Vac Mini replacement nib unit and swap out the nib and feed, we urge you to take caution when handling the nib and feed, as they are delicate and may break if not replaced with care. We don't recommend replacing the Eco nib unless you have experience with nib repair or tuning.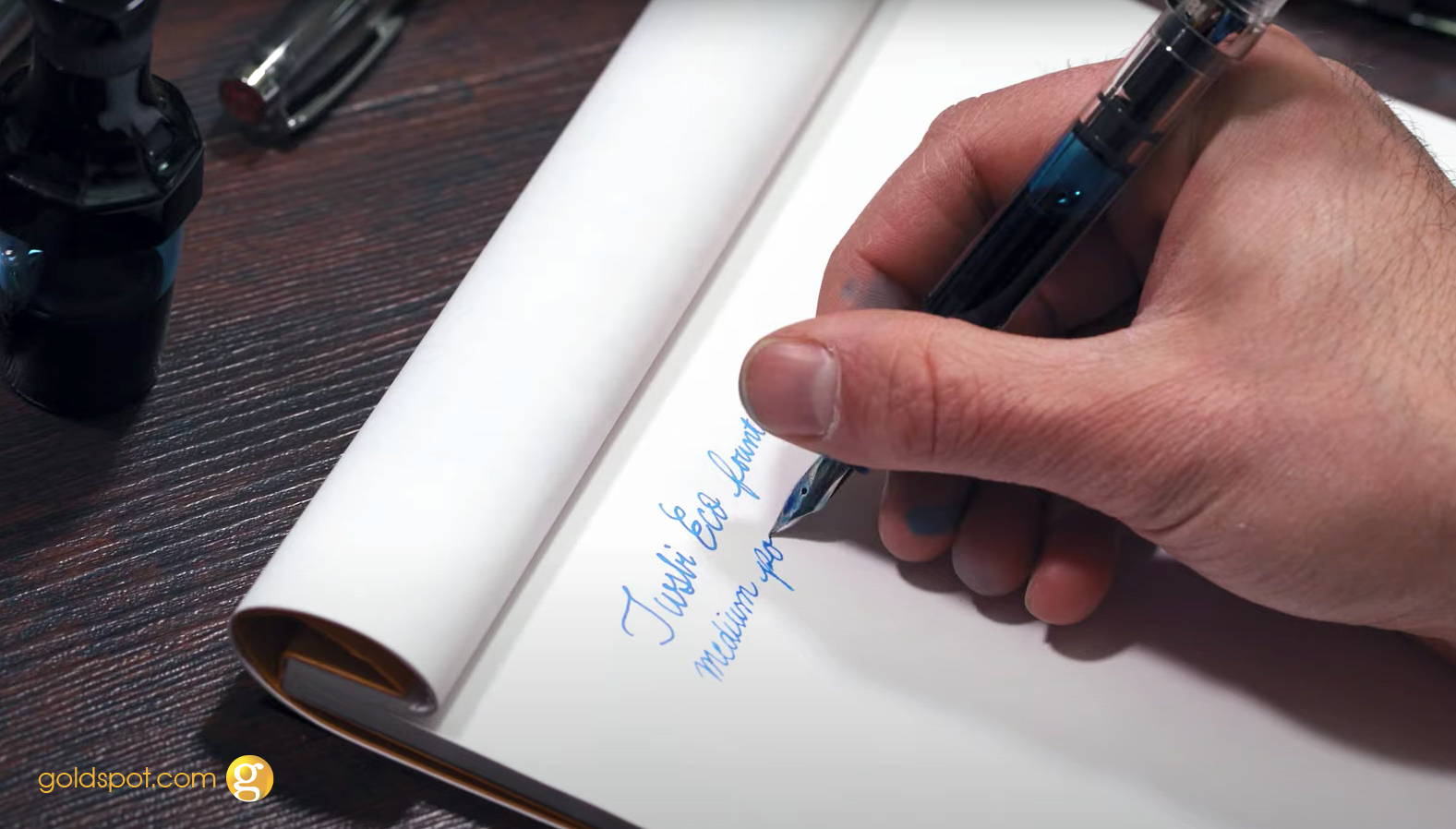 Filling the Eco with about 1.5ml of ink is simple and easy thanks to TWSBI's piston-filling mechanism. The high ink capacity will keep you writing for weeks, if not months, depending on your writing habits.
Writing with the Eco is an excellent, out-of-the-box experience for fountain pen newbies. The German-made stainless steel nib writes with ample flow and a slight hint of feedback. The tapered grip section gives plenty of room for fingers of all shapes and sizes to hold the pen.
TWSBI designed the Eco-T with a more pronounced, triangular grip section to help beginning writers hold their pen properly.
Writing with the Eco or Eco-T without the cap posted is comfortable and balanced. One can write for hours without hand cramps due to the pen's lightweight construction. The cap can post securely on the back-end thanks to an o-ring located between the barrel and piston knob. Posting the cap extends the pen length to over 6-and-a-half inches, which might be a little long and back-weighted for some writers.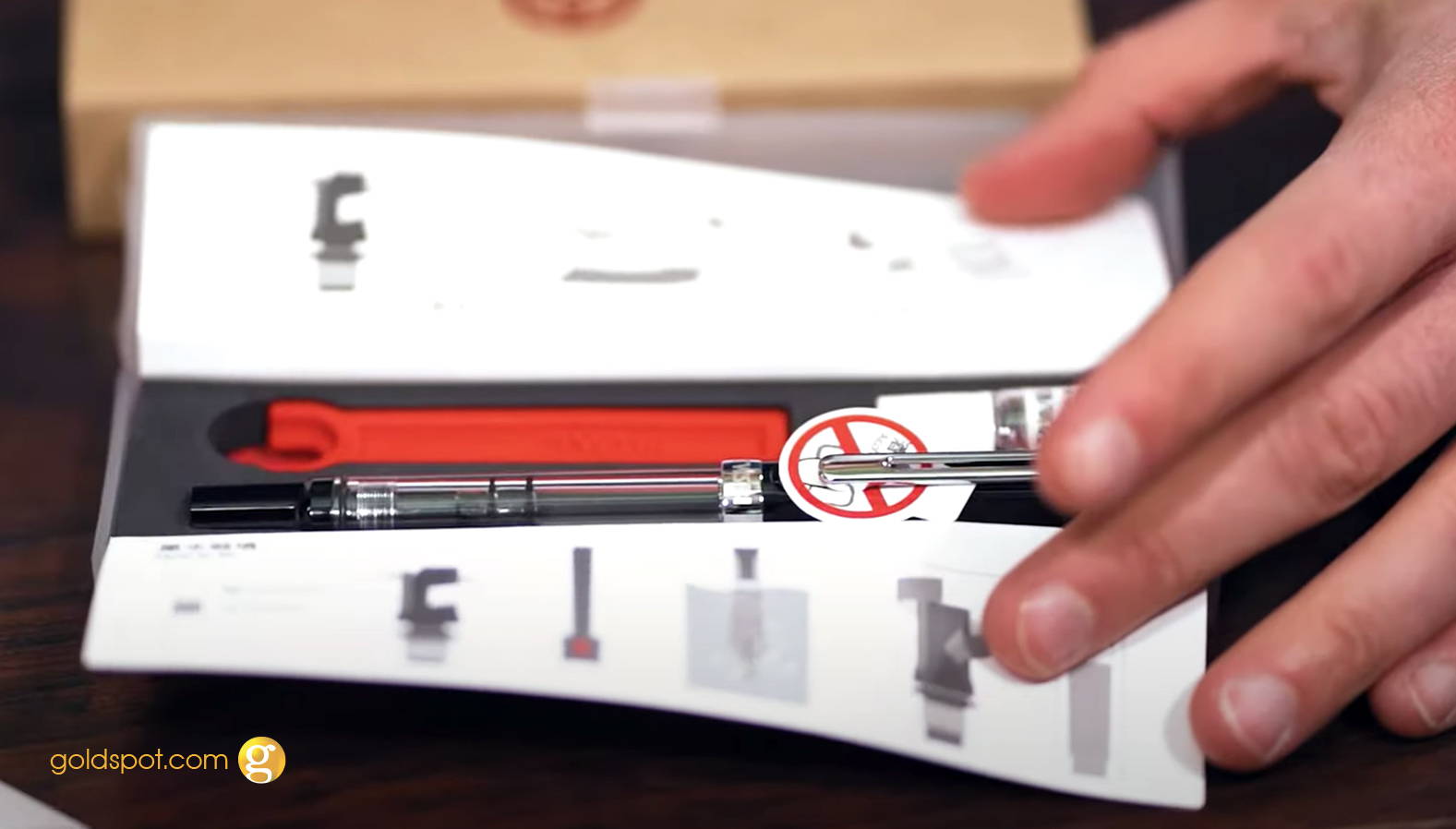 The Eco and Eco-T's packaging is more austere than the modern, Apple-eqsue packaging of the pricer TWSBI pens. However, each Eco includes all the essentials to get started and maintain your pen. Beginners can quickly ink up their new fountain pen with easy-to-follow directions. If a thorough cleaning or maintenance is required, TWSBI also provides a wrench and silicone grease with step-by-step instructions on how to disassemble and reassemble the fountain pen.
Thank you for checking out our review of the TWSBI Eco / Eco-T fountain pen. Goldspot Pens is an official retailer of TWSBI fountain pens including the Eco. If you have any questions, please feel free to contact us directly by phone or e-mail and we'll be glad to help you.