Top 5 Beginner Fountain Pens (and Top 3 for Risk-takers!)
As a shop that sells fountain pens, the most common question we get from intrigued newbies is, "which is the best, first fountain pen?" This post should help set you on the path to find the ideal starter pen for you. As you venture into the wide world of fountain pens, you'll notice how personalized these pens can be. My idea of the perfect pen can be completely different from yours. I might love a heavy, metal-bodied pen with a wet, medium nib. You might find the light weight of a resin pen to be more comfortable. The point is, there are many options out there to explore.
The following are five of our best recommendations for your first fountain pen - including features, specifications, and thoughts on each choice. If you're feeling frisky and want to try flex writing or calligraphy, we've also included three additional pens that can bring extra excitement to writing.
Top 5 Beginner Fountain Pens
Cost: starting at $3.25
Nib sizes: M
Material: Plastic
Weight: 0.4oz / 11.33g
Filling Mechanism: not refillable
Colors: 7
For writers looking to dip their toe into the water (or nib onto the paper), the Varsity is a simple pen to get started. True, it cannot be refilled like other fountain pens. Yet, for those who are looking to experience the liquid smoothness of putting nib to paper, the Varsity offers a no-fuss, inexpensive pen to try. You can choose from pens filled with various ink colors (the color is indicated by the cap finial and barrel end). For the low cost, you won't mind if the pen gets accidentally dropped or lost.
Cost: starting at $4.95
Nib sizes: EF, F, M
Material: Plastic
Weight: 0.4oz / 11.33g
Filling Mechanism: Platinum proprietary ink cartridge or converter (sold separately), also can be eyedroppered
Colors: over a dozen
Made in Japan, the Platinum Preppy is a quality first pen for the budget-conscious. The clear grip sections show you how ink feeds to the steel writing tip. These pens may look and feel like a disposable plastic pen. Yet, you can refill them with Platinum's ink cartridge or use bottled ink with a converter (sold separately) just the same as you would one of Platinum's more expensive pens. The Preppy nibs tend to run finer than European nibs with a more noticable feedback.
Pilot Metropolitan (MR)
Cost: from $18.00
Nib sizes: F, M, 1.1 Stub
Material: Metal
Weight: 0.93 oz / 26.4 g
Filling Mechanism: Pilot Proprietary ink cartridge or converter (CON-20 converter included)
Colors: over a dozen, including classic, animal and retro pop styles.
The Pilot Metropolitan looks elegant while being affordable and durable. It's a great value, smooth-writing nib, round grip, average weight, and robust construction makes the pen suited for the majority of new users. Two thing to look out for: 1) Pilot pens use proprietary refills, meaning only Pilot cartridges and converters will fit and 2) you can't see the ink level in the con-20 converter, so you won't know exactly when you are out of ink until the pen stops writing. If this bothers you, Pilot offers the transparent CON-40 converter as a substitute.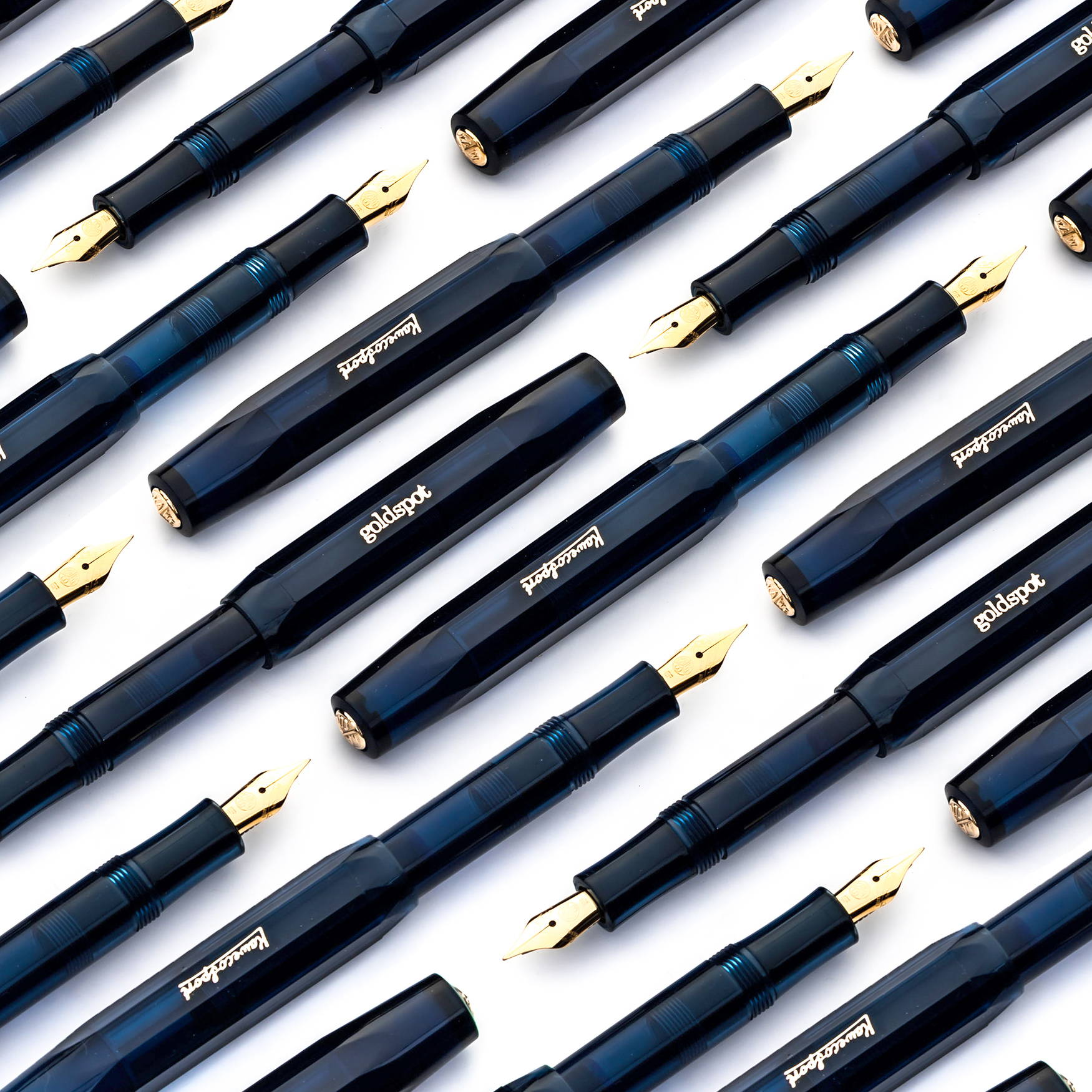 Cost: starting at $25
Nib sizes: EF, F, M, B, BB, calligraphy nibs
Material: Injection-mold resin
Weight: 0.3oz / 8.5g
Filling Mechanism: International ink cartridge or proprietary Sport converter (sold separately), can be eyedroppered.
Colors: over 25 colors, including collector's editions and retailer exclusives
The sport is the quintessential pocket pen for your everyday carry. It has a short, unassuming size with a light weight in hand. Posting the faceted cap on the back extends the pen to a comfortable, balanced size. It's a fun, on-the-go pen that can be customized with an add-on pocket clip. Most pocket pens only allow filling with an ink cartridge. The Sport allows three options, including the ability to eyedropper ink into the barrel for maximum capacity. For a full-metal pen, you can upgrade to the AL-Sport, Brass Sport, or Steel Sport models.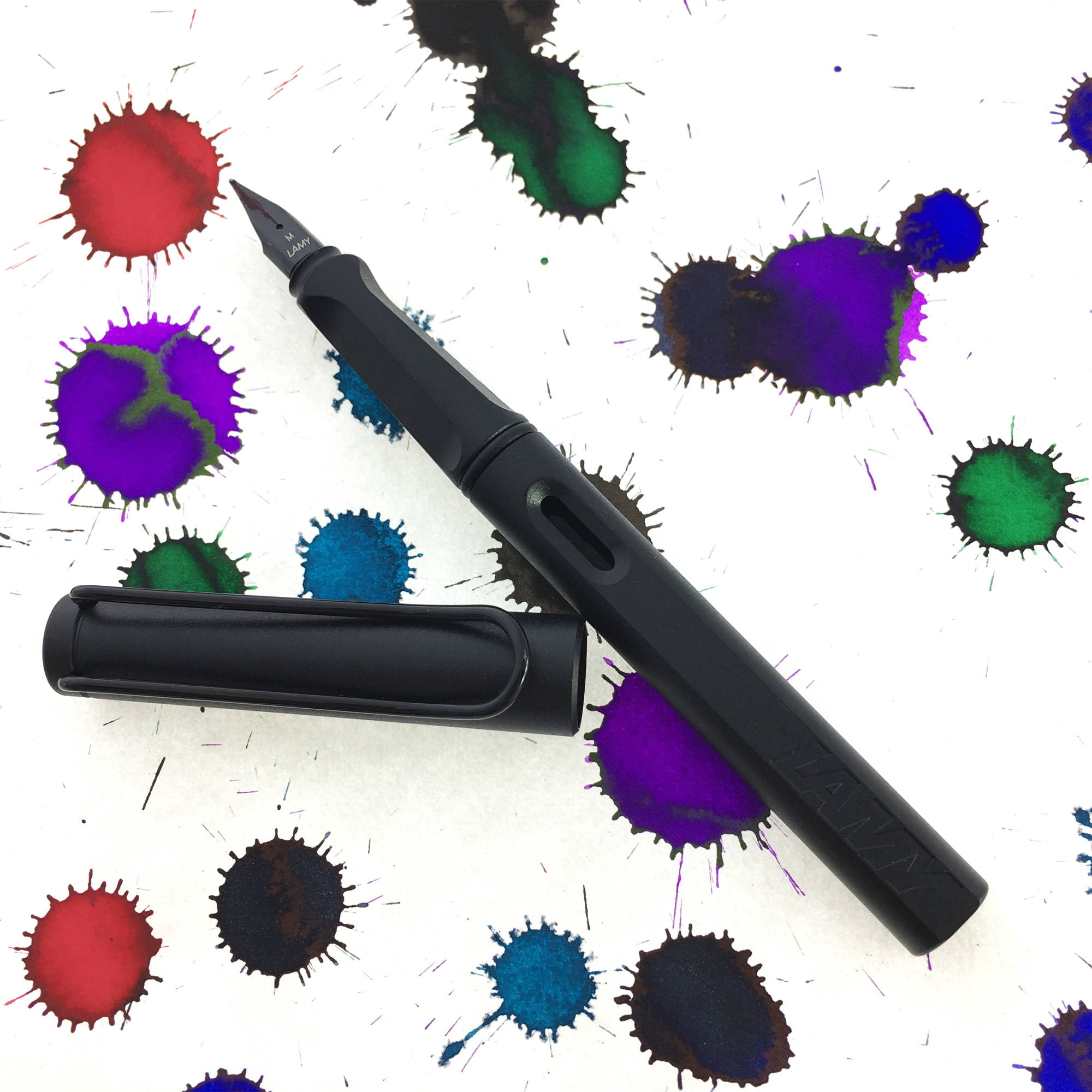 Cost: $29.60
Nib sizes: EF, F, M, B, plus cursive and stub nibs
Material: ABS Plastic
Weight: 0.6 oz / 17g
Filling Mechanism: Lamy proprietary LT10 ink cartridge or converter (LZ28 converter sold separately)
Colors: over a dozen, including matte and shiny-finished plastic styles; special editions
For decades, the Lamy Safari is a staple in the fountain pen world. It is a great value, with a nib known for being smooth with a line that runs slightly larger than other European brands. The Safari is made of ABS plastic, the material used to make the famous Lego toys, which can withstand large amounts of pressure -- making the Safari extremely durable, yet lightweight. Many beginners choose this pen because later on, you can swap out the nib for another size (ranging from EF to 1.9mm), which is always fun.
Which is the best nib size for a starter fountain pen?
As you can see with the Lamy Safari and Kaweco Sport, fountain pens are offered in a range of nib sizes. All these options can make the novice hesitate and second-guess their choice. We get these questions often and prepared a related article on how to find the right nib size for your handwriting style.
Top 3 Beginner Fountain Pens for Risk-Takers
In contrast to the 5 everyday writing fountain pens mentioned above, these 3 starter fountain pens offer an adventurous writing experience. If you're looking for an expressive writing tool, consider these pens as a starting point to explore calligraphy and hand lettering.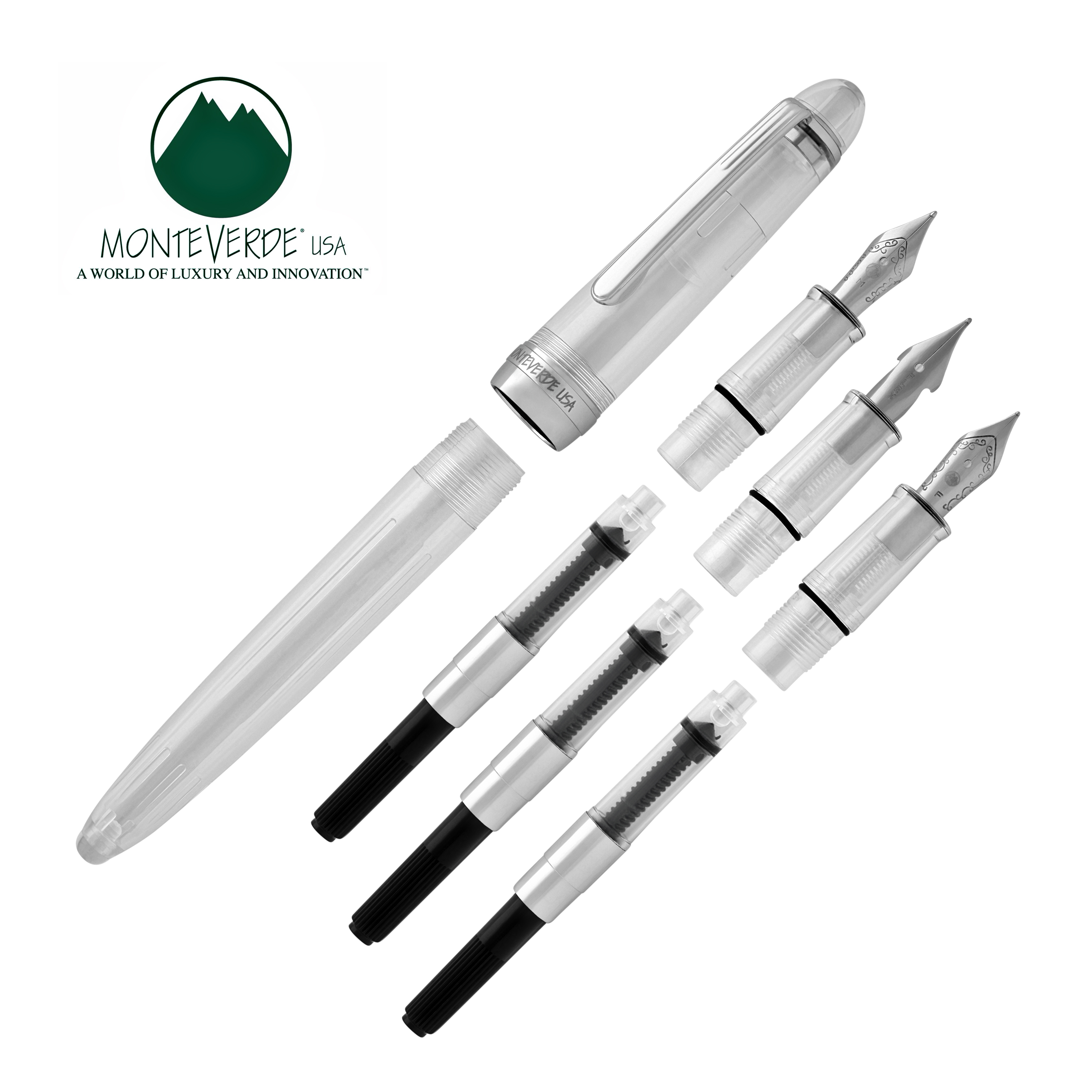 The Monza 3 provides a 3-in-1 solution that allows the writer to switch between a standard fine, medium, and Omniflex steel nib. For the regular, everyday writing experience, reach for the F & M nibs. To get adventurous, attach the Omniflex nib unit to access the nibs semi-flexibility. If you write in cursive, the Omniflex can add a more expressive, thicker downstroke when pressure is applied.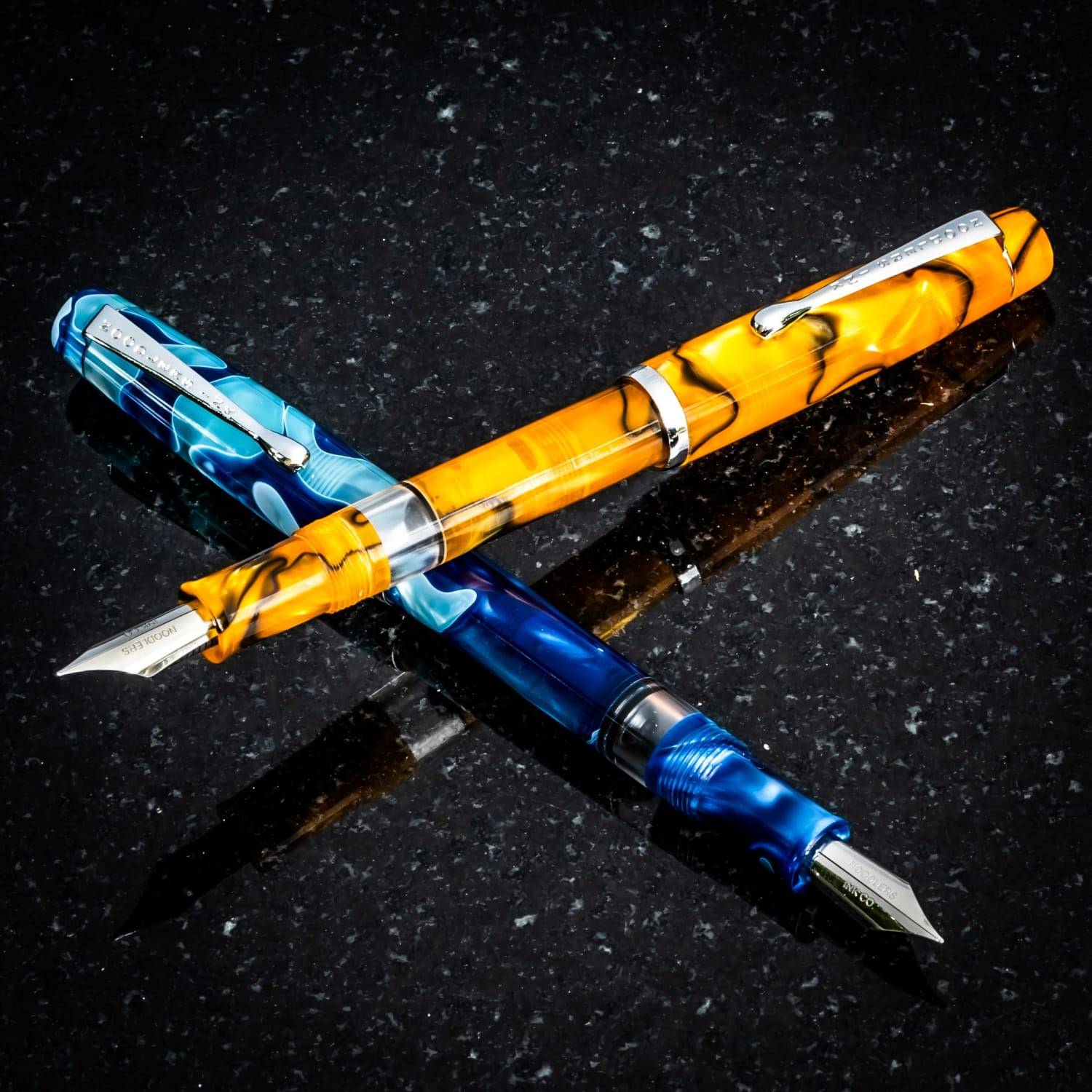 Cost: starting at $22.40
Nib sizes: F/M flex nib
Material: Celluloid derivative, some models are acrylic
Weight: 0.5 oz / 15g
Filling Mechanism: piston fill (bottled ink only)
Colors: over 25
Add some flair to your handwriting by using a flexible nib fountain pen. By pressing on the downstroke, the tines on the Noodler's flex nib spread apart to yield a thicker line weight. This adds emphasis and decoration to your everyday print or cursive. The Konrad is also rare because it is a low-priced, piston-filling pen. Just be forewarned that the non-acrylic models tend to have a pungent aroma. Also Noodler's pens are considered "tinkerer's pens" that may need some adjustment (usually heat-setting the nib and feed) to work well.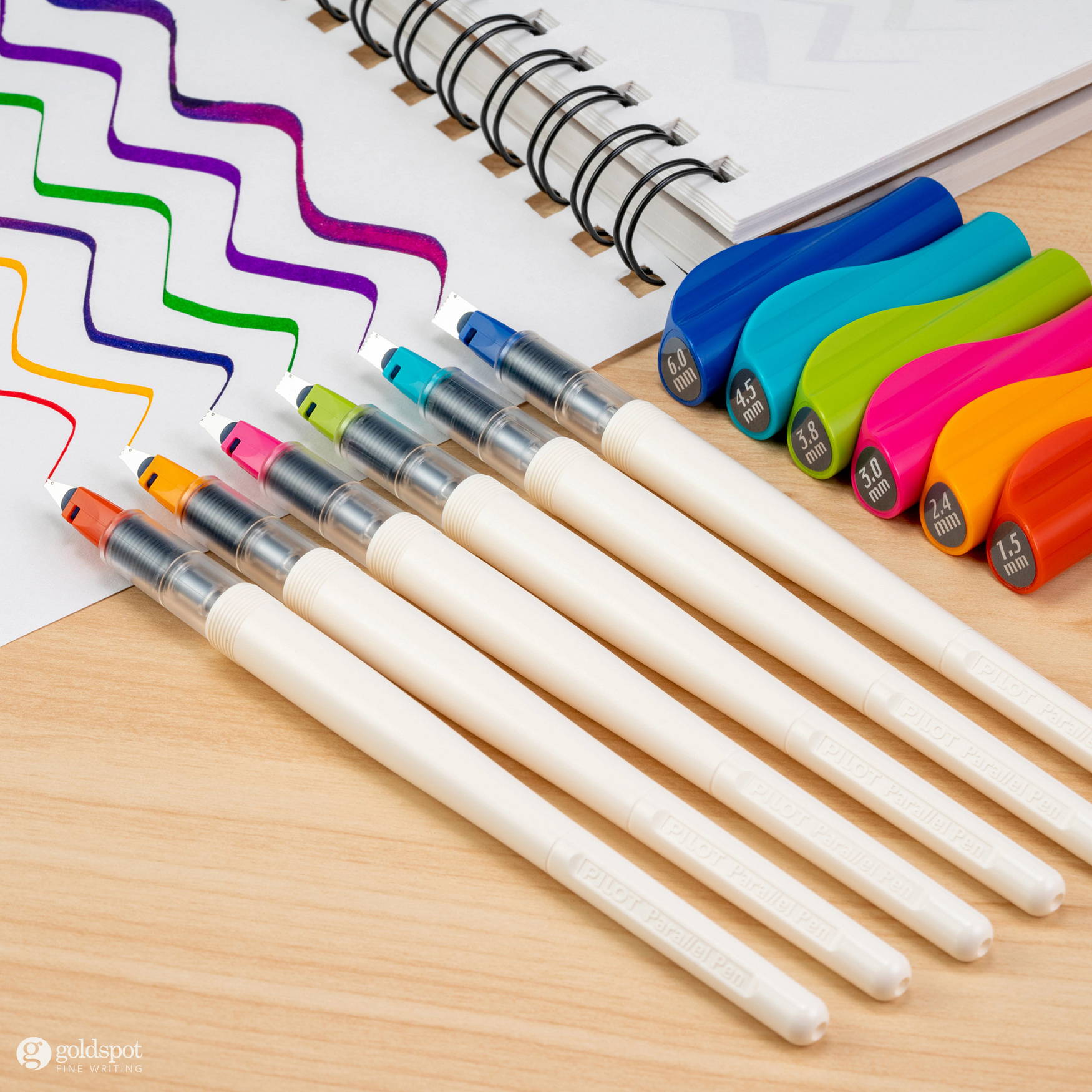 Cost: $10 per pen
Nib sizes: 1.5mm, 2.4mm, 3.0mm, 3.8mm, 4.5mm and 6.0mm
Material: Plastic
Weight: 0.4oz / 10g
Filling Mechanism: Pilot Proprietary ink cartridge or converter (converter not included)
Colors: 6, corresponding to nib size
Go big and bold. You might have seen calligraphers on social media using these pens to recreate famous brand logos and write beautiful italic handlettering. Instead of a traditional nib that has a slit down the middle, the Parallel fountain pen feeds ink through two parallel plates. With nib sizes starting at 1.5mm thickness, these pens are better suited for decorative lettering rather than everyday writing or journaling. These pens are best enjoyed when you buy multiple nibs and apply ink color gradient blending techniques. Pilot mixable ink cartridges are recommended with these pens.