Pilot Custom 74 vs. Sailor 1911S vs. Platinum 3776 Century Fountain Pen Comparison
In this battle royale, we pit Japan's "Big Three" fine writing brands against each other. We match up the Pilot Custom 74, the Sailor 1911S, and the Platinum 3776 Century fountain pens in this free-for-all contest. In this post, we present the facts, figures, and relevant comparisons. You, pen-pals, decide the winner in the comments. While you're at it, you can enter for a chance to win one of these pens using the giveaway form on this page. Deadline for entries is Thursday, January 20th, 2022 at 11:59pm Eastern US Time.

When shopping for their first gold nib fountain pen, many writers turn to the respected brands of Pilot, Sailor, and Platinum. All three companies have a combined 315 years of experience in producing world-class writing instruments. Pens made from these brands have a reputation for exceptional writing ability and attention to detail.
We shall evaluate all three pens in several key categories: Pen Design, Size Specifications, Pen Materials, Nib, Filling Mechanism, Writing Performance, What's Included, and Price.
Below are the contestants in this pen battle: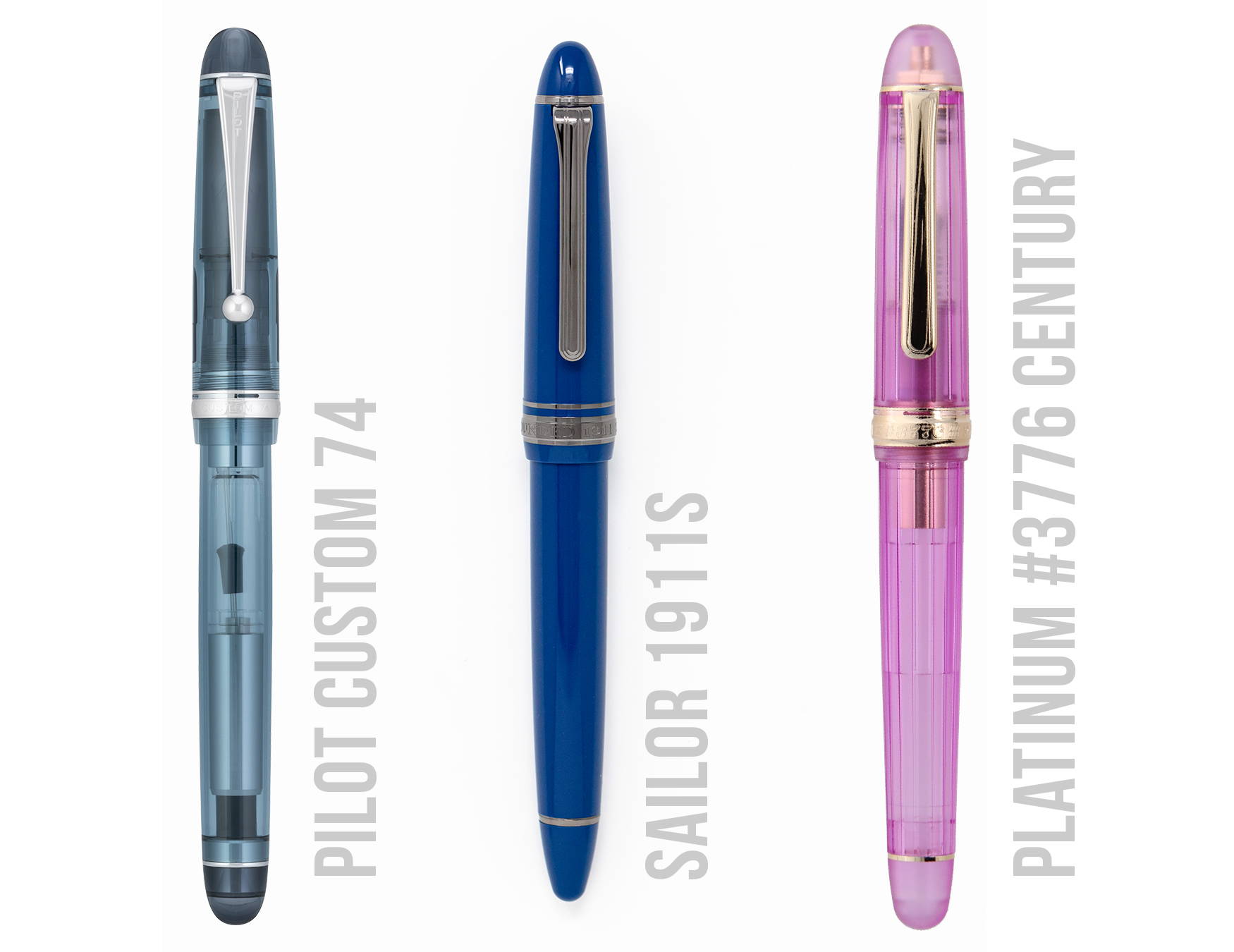 Quick Pen Overview
Introduced on the company's 74th anniversary in 1992, the Pilot Custom 74 fountain pen provides a softer touch for heavy-handed writers. All Custom 74 pens available in the United States are demonstrator designs that have a translucent resin construction and are trimmed in rhodium silver appointments.
Although the Sailor Pen Company was founded in 1911, it took 70 years of experience before the 1911's introduction, otherwise known as the Profit in Japan. The cigar-shaped profile is available in a wide array of colorful PMMA resin designs with rhodium silver, gold, or black ion-plated trims.
Signifying the measurement in meters to the peak of Mt. Fuji, the Platinum 3776 collection was introduced in 1978 and won the "Good Design Prize" by the Japanese government. The modern #3776 Century continues to improve upon the ideal fountain pen with the patented Slip & Seal cap mechanism. The rounded, cigar-shaped profile is offered in a variety of opaque and translucent resins trimmed in gold or rhodium silver appointments.
Pen Size Comparison
As you can tell by visually comparing these pens, all three designs conform to the classical, rounded profile made popular by the Montblanc Meisterstuck. Like the Meisterstuck, these pens are also built from injection-molded resin for a lighter weight in hand. All three pens have a trim ring at the top of the cap and bottom of the barrel as well as a decorated cap center band and tension-fixed pocket clip.
To visualize the size difference, let's take a side-by-side comparison of the pens' dimensions.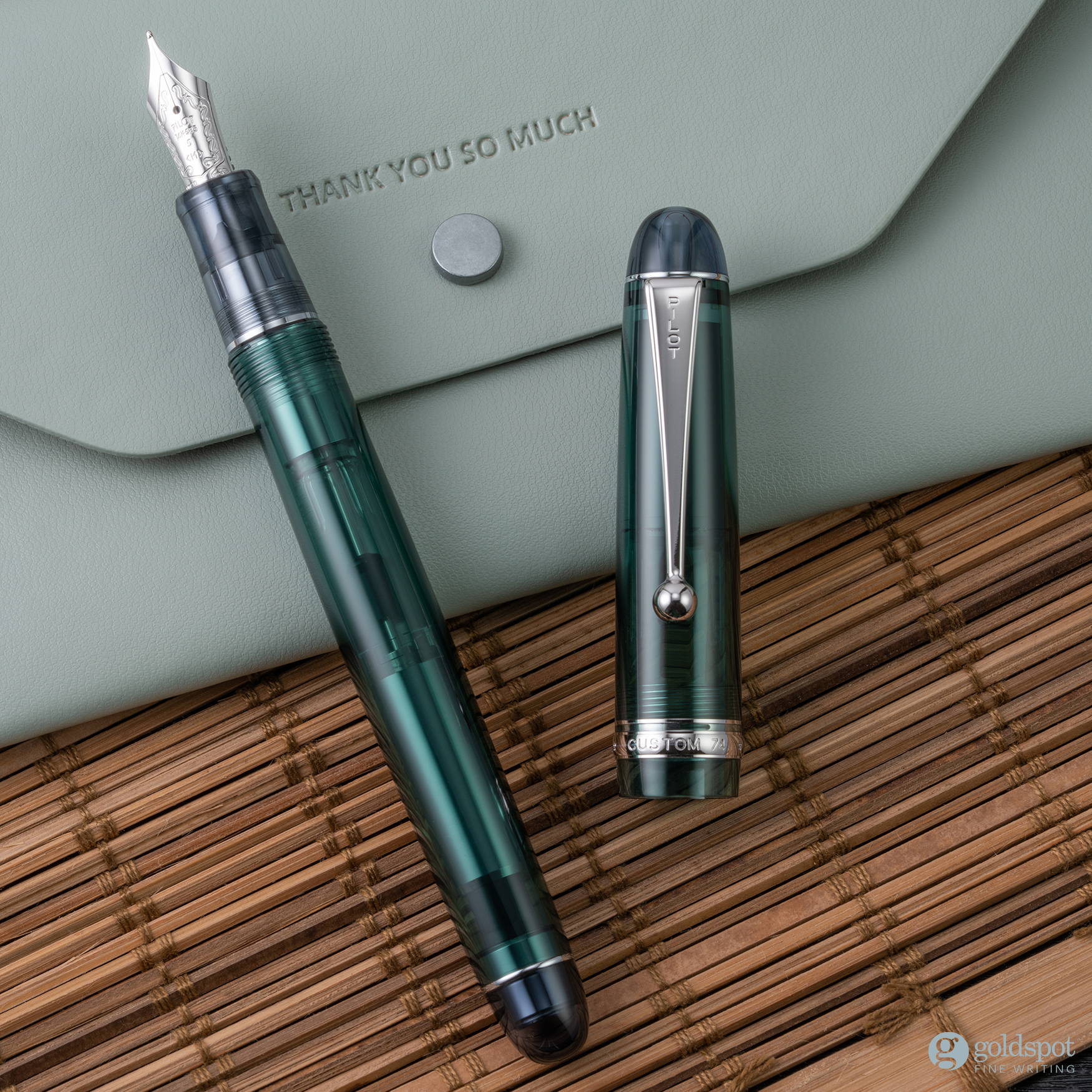 Pilot Custom 74 Specifications
Pen Length Closed (Capped): 5.63 in. / 143mm
Pen Length Open (Uncapped): 4.92 in. / 125mm
Pen Length Open (Cap Posted): 6.30 in. / 160mm
Pen Max Barrel Diameter: 0.43 in. / 11mm
Pen Grip Section Diameter: 0.36 in. - 0.41 in. / 9.2mm - 10.5mm
Pen Total Weight: 0.7 oz. / 19.8g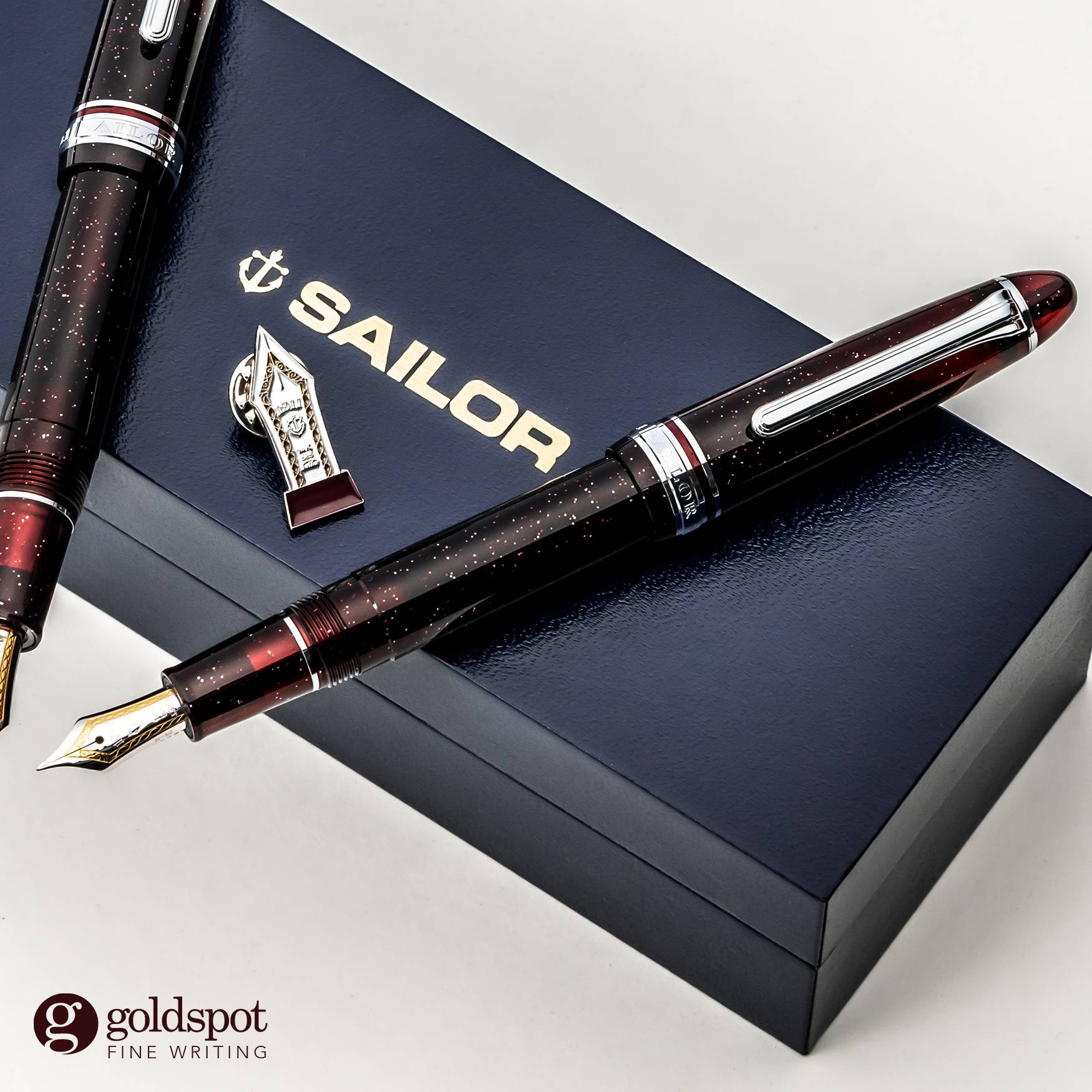 Sailor 1911S Specifications
Pen Length Closed (Capped): 5.3 in. / 135mm
Pen Length Open (Uncapped): 4.6 in. / 117mm
Pen Length Open (Cap Posted): 5.8 in. / 148mm
Pen Max Barrel Diameter: 0.47 in. / 12mm
Pen Grip Section Diameter: 0.35 in. - 0.39 in. / 9mm - 10mm
Pen Total Weight: 0.6 oz. / 17g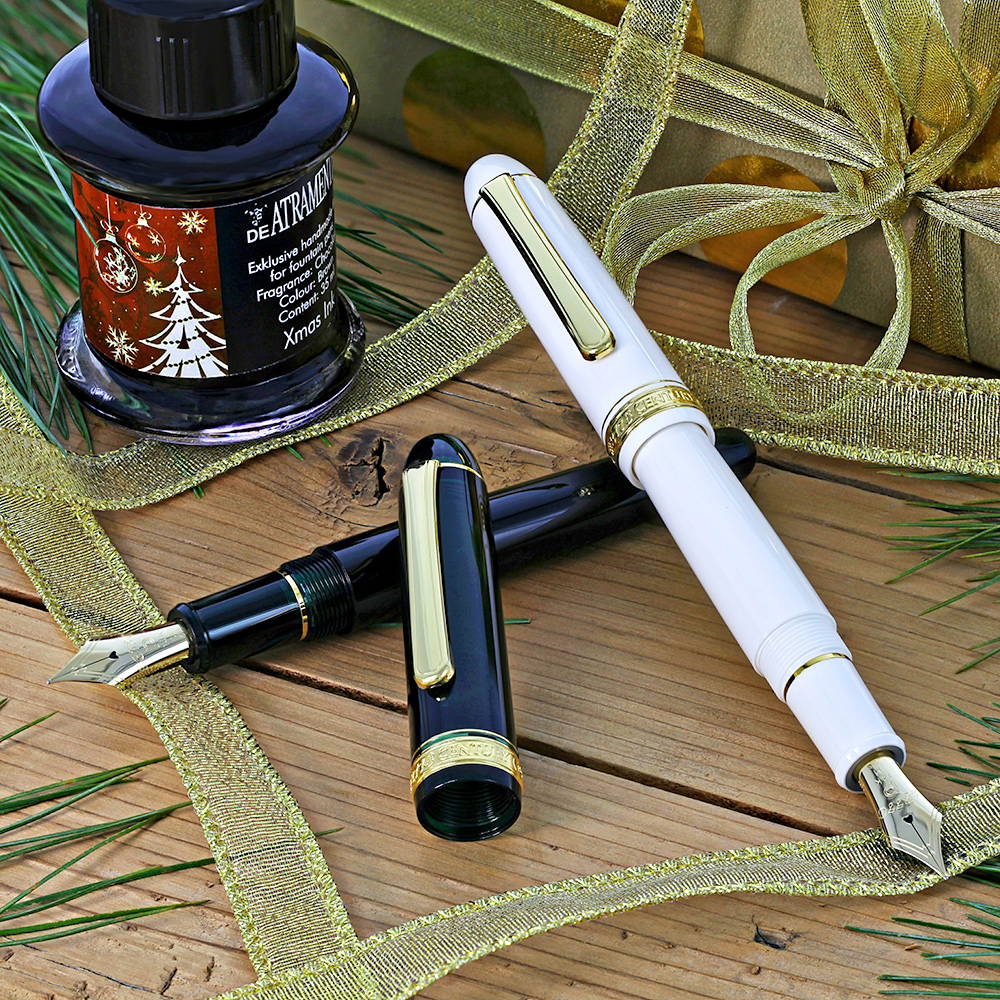 Platinum 3776 Century Specifications
Pen Length Closed (Capped): 5.51 in. / 140mm
Pen Length Open (Uncapped): 4.72 in. / 120mm
Pen Length Open (Cap Posted): 6.06 in. / 154mm
Pen Max Barrel Diameter: 0.51 in. / 13mm
Pen Grip Section Diameter: 0.39 in. - 0.4 in. / 10mm - 10.2mm
Pen Total Weight: 0.8 oz. / 22.7g
Nib
To access the business end of each pen, it takes:
One and a half turns to remove the Pilot Custom 74 cap.
One and three-quarters turn to remove the Sailor 1911S cap.
And one and three-quarters turn to remove the 3776 Cap.
All three of these pens feature a 14kt gold nib with a plastic feed. Pilot offers a standard assortment of nib sizes - EF, F, M, or B. Sailor and Platinum, on the other hand, are more accommodating with a wider range of tip styles.
Fans of a needlepoint-style nib could opt for the Platinum ultra extra fine. For bolder lines, the Platinum Coarse nib is similar to a double broad and the triple-tine Music nib delivers on a thick downstroke and thin horizontal line. Sailor's nib lineup is similar to Platinum with the inclusion of a Zoom nib that writes with a different line width depending on the angle the nib touches paper.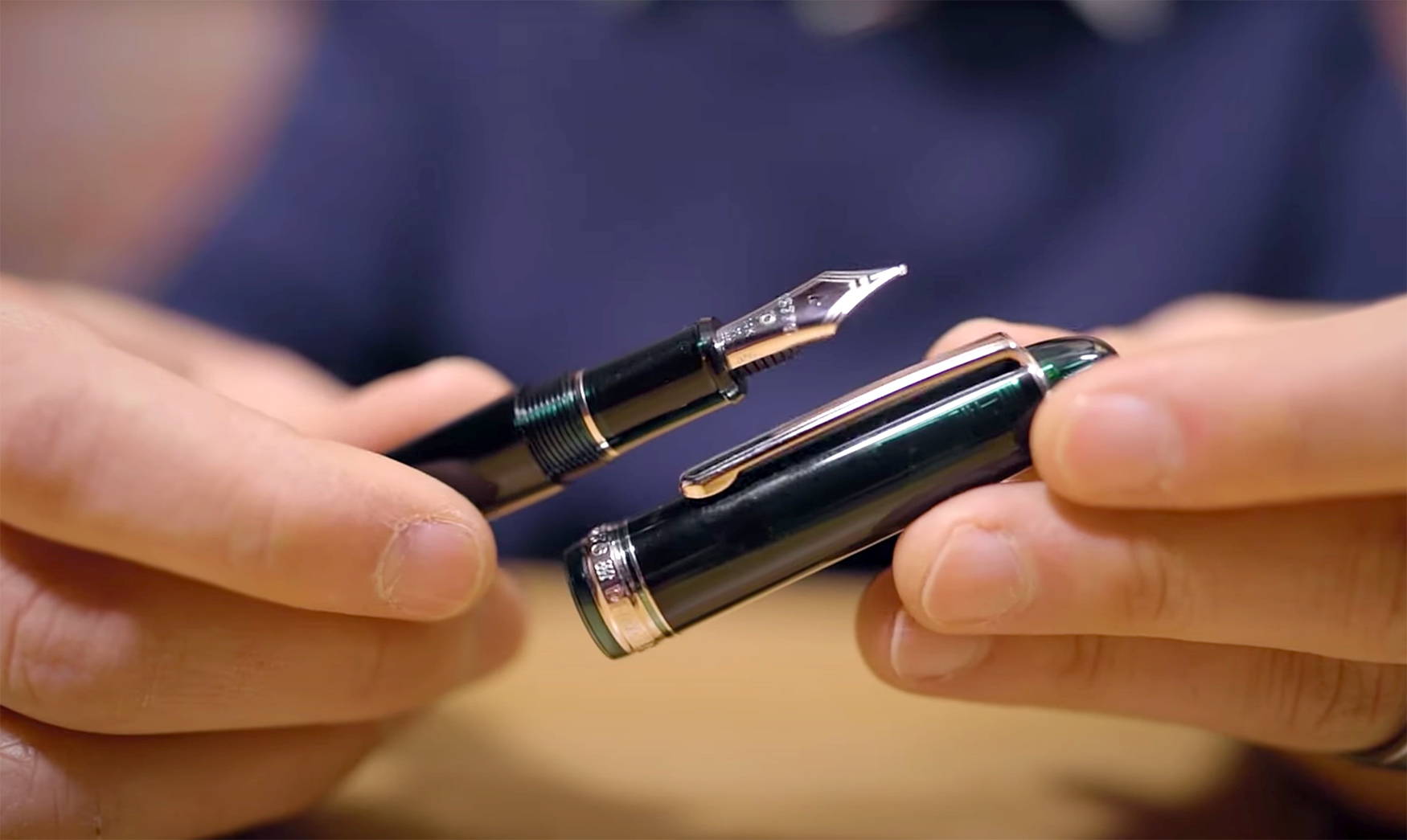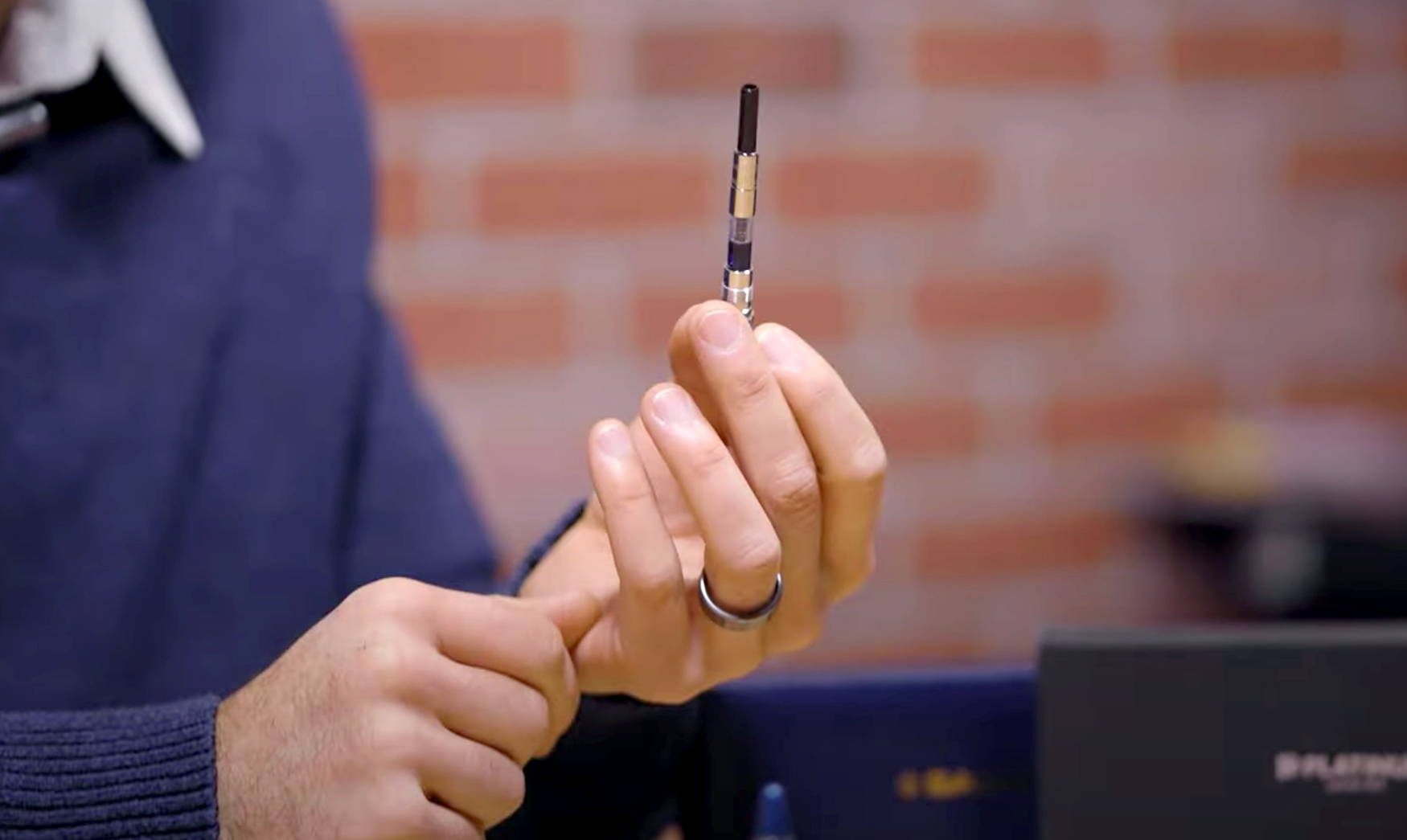 Filling Mechanism
All three fountain pens utilize the cartridge/converter filling mechanism for convenience. It would be even more convenient if these pens would adapt to the international ink cartridge and converter. However, all three brands use their own proprietary refills.
The Custom 74 fills using a push-button, CON-70 ink converter and can hold about 1ml of ink. The Platinum converter operates with a screw mechanism and can hold about 0.6ml of ink. The Sailor converter is also a twist-action style and holds about 0.5ml of ink.
Writing Test
To perform an apples-to-apples writing comparison, I inked a medium nib in each pen design with Waterman Mysterious Blue.
Compared to Western nibs, Japanese nibs tend to run a size thinner. So, in this case, these medium nibs can produce a line width equivalent, or thinner than, a Western fine nib. For example, the 14kt gold medium nib on the Custom 74 writes with the same line thickness as a Jowo fine stainless steel nib.
Out of the three Japanese fountain pens compared here, the Custom 74 has the thickest medium nib with a 0.44mm line. The Platinum 3776 comes in second at 0.39mm and the Sailor is the thinnest at 0.36mm.
As you might expect from the thicker line width, the Pilot Custom 74 medium nib is has a significantly wetter flow than both the Sailor and Platinum. It is also more capable of showing an ink's shading and sheen capabilities.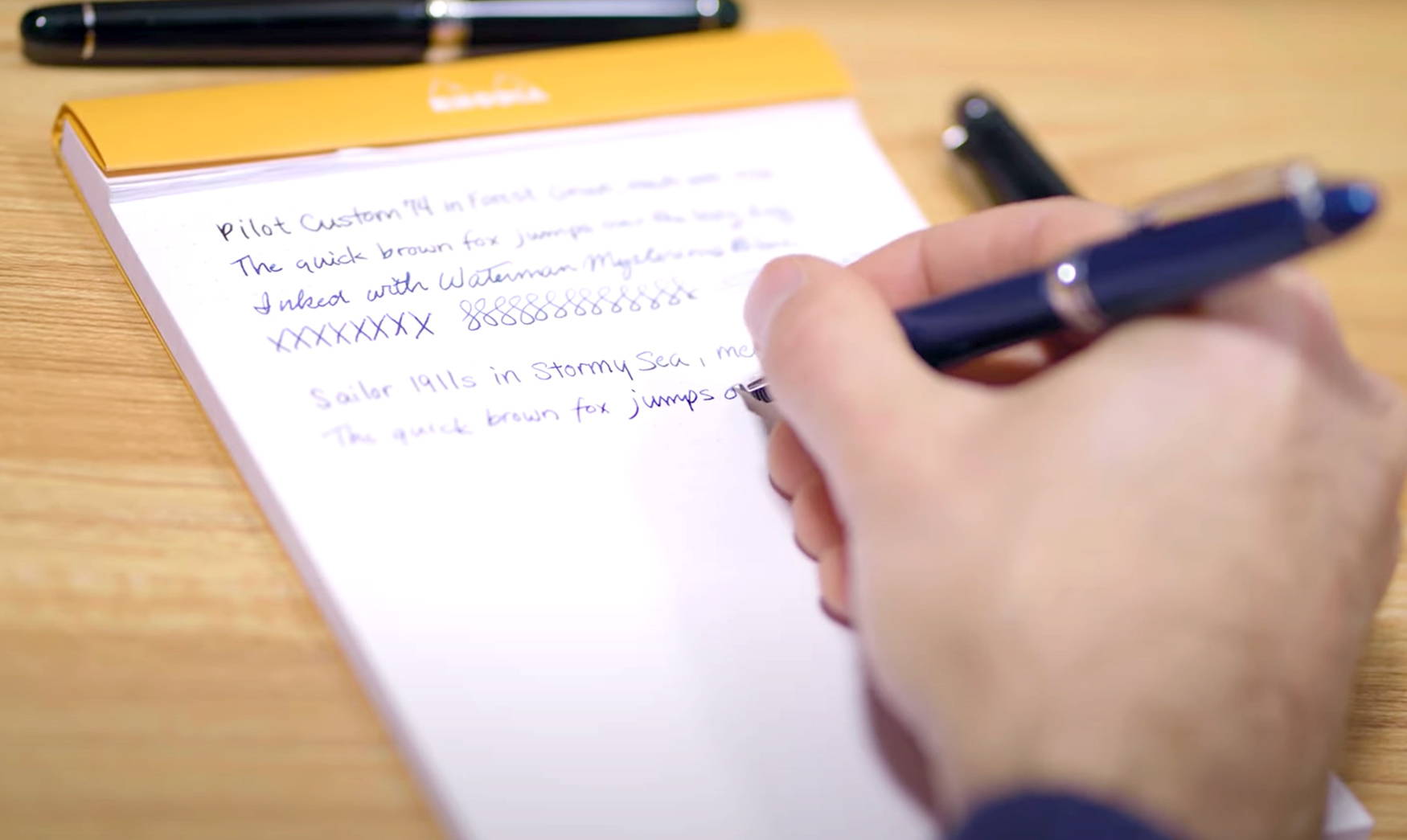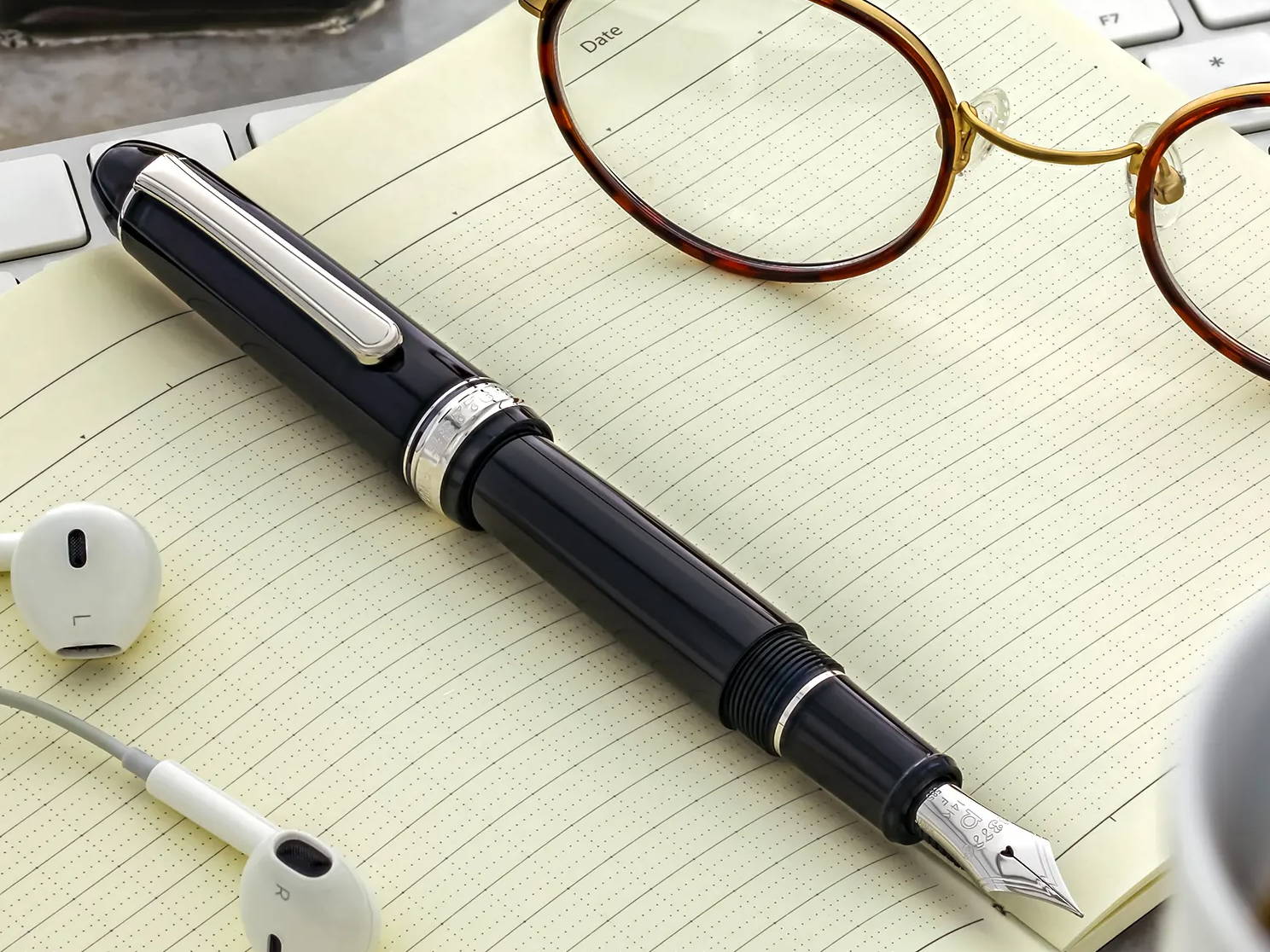 Despite their 14kt gold composition, the Platinum and Sailor nibs have characteristic feedback that feels like a finely sharpened pencil. This is a consequence of their finely-pointed tips. The Custom 74's medium point is the smoothest of the three with Sailor coming in second, and Platinum third.
The gripping area on all three pens is nearly the same in length, with a slight advantage to the girthier 3776 Century. The Pilot Custom 74's grip has a contoured shape while the Platinum and Sailor section gently tapers toward the nib with a small lip at the end.
Thanks to their resin construction, all three pens have a lightweight feel in hand. When writing posted, the Sailor 1911 is the most compact and ideal for smaller hands. The 3776 Century has a well-balanced, full-sized feel. The Custom 74 is the longest with a thinner body.
What's Included?
All three fountain pens are packaged in a clamshell gift box. The Pilot Custom 74's box has a clear, plastic window to view the pen inside. Lifting the platform reveals a single blue ink cartridge as well as the Pilot care and use guide. Pilot warranties the Custom 74 against mechanical failure up to one year from the purchase date.
The Sailor 1911's blue leatherette box has a soft, satin-like interior with the pen resting on a removable fabric platform. Two black ink cartridges, a converter, and the Sailor manual are found in the compartment below. Sailor also has a one-year limited warranty on the 1911 fountain pen.
The Platinum 3776 Century is housed in a black box a removable, soft fabric platform. A user guide, one black ink cartridge, a converter, and a one-year warranty card are included underneath the platform.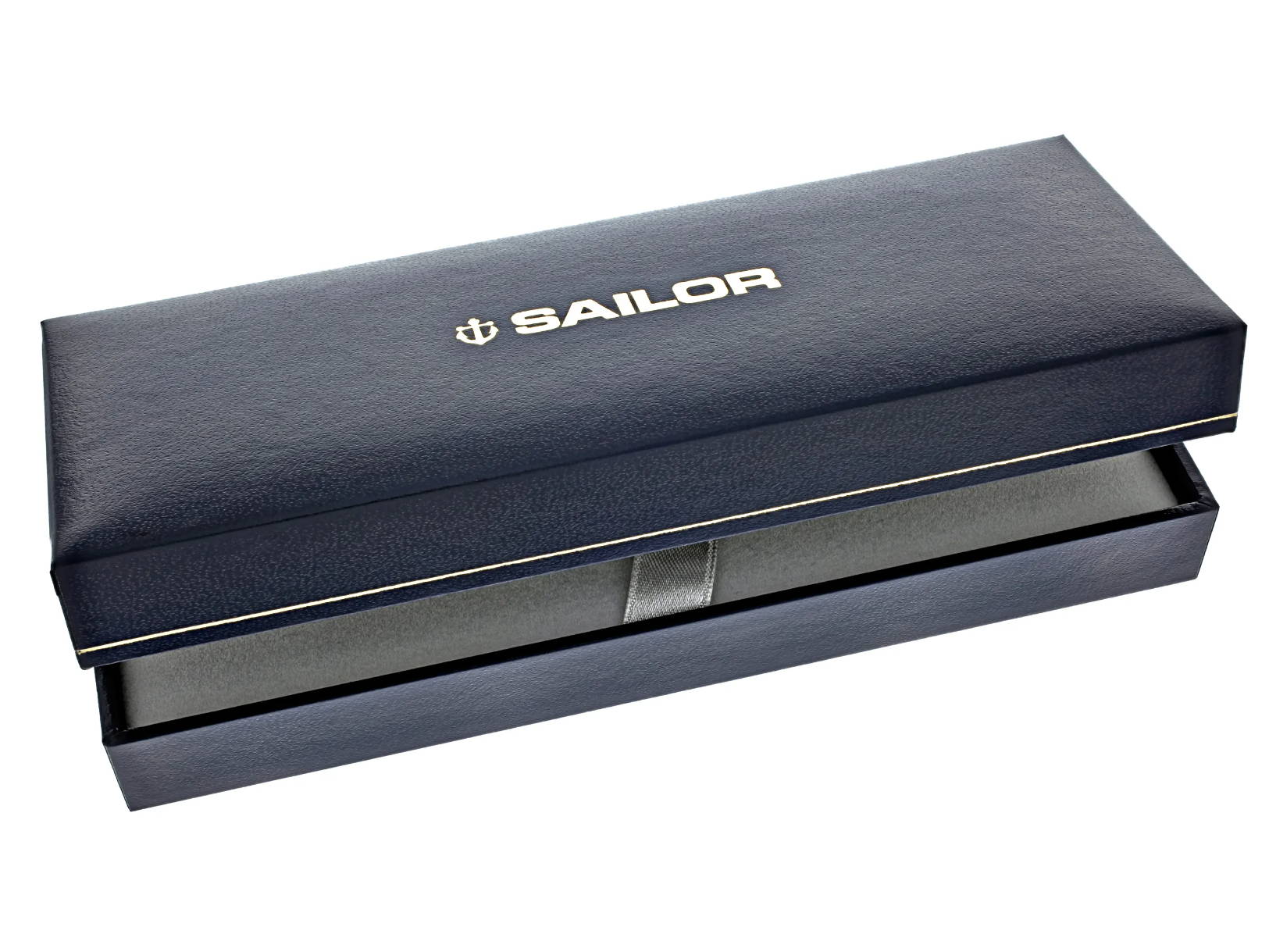 Price
As for what you can't see, the most important, intangible factor is cost. The Pilot Custom 74 is the least expensive at a $200 retail price ($160 street price). The Platinum 3776 Century's standard finishes start at $220 with a street price of $176, going as high as $495 for special limited editions.
The Sailor 1911S starts at $225 (a $180 street price) for worldwide releases prior to 2021 and costs an additional $100 for a recent North American exclusive style. The differences in price are cosmetic and do not affect the writing quality or performance of the pen.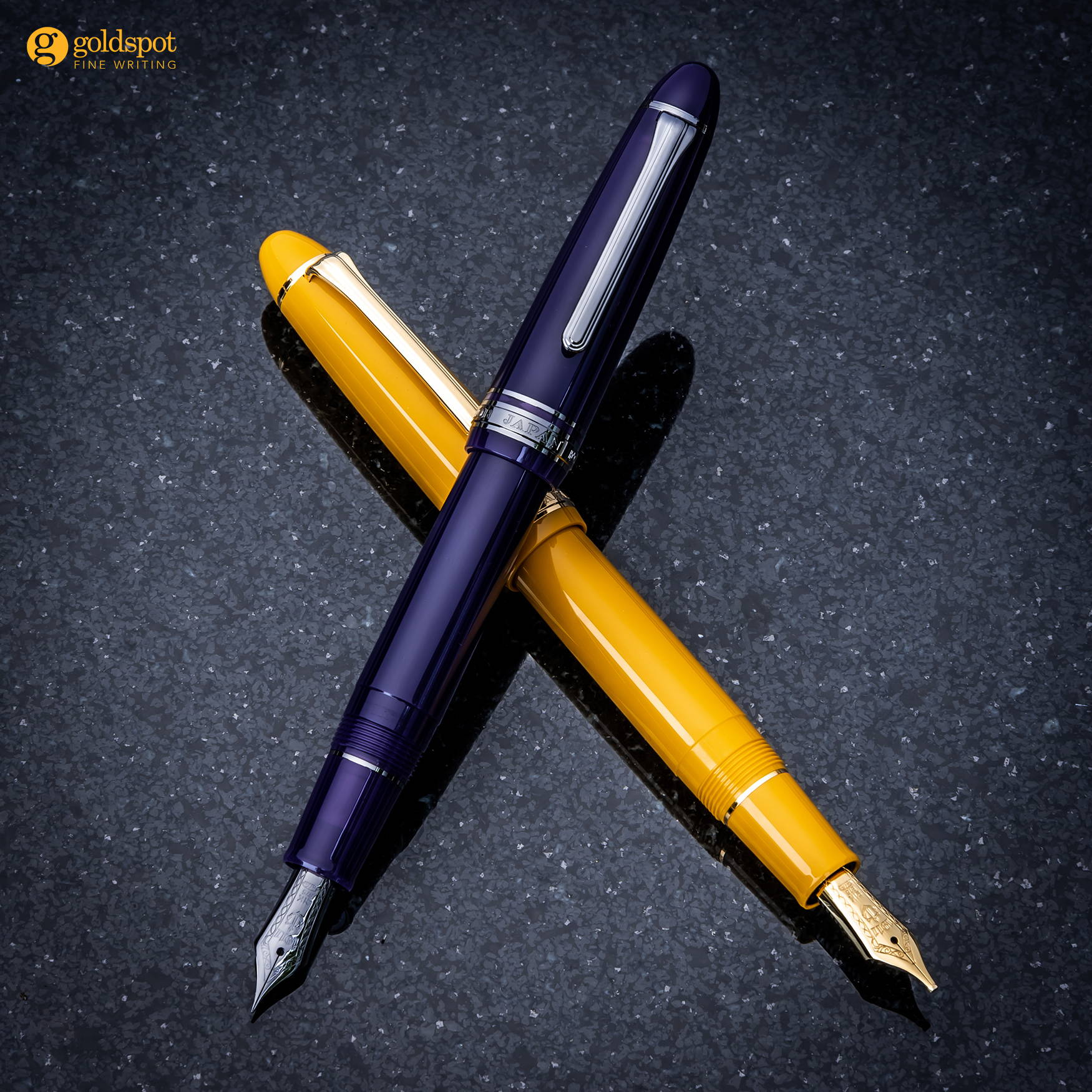 To summarize, the Pilot Custom 74 comes in at the lowest cost and provides a smoothest writing experience with a higher-capacity ink converter to boot. The Sailor 1911s and the Platinum 3776 Century offer a broader range of unique nib sizes, including super fine lines and a music nib. In terms of collectibility, the yearly #3776 Century limited edition (e.g. Kinshu, Rokka, or Kumpoo) is highly sought after. The 1911S can also be found in a wide array of collectible, colorful designs. No matter which pen you choose, you really can't go wrong with these three designs.
So, which pen would you pick - The Pilot Custom 74, the Sailor 1911S, or the Platinum 3776 Century? Comment below with your vote and let us know what was the deciding factor for you.