Mother's Day Pen Gifts 2021
Moms deserve the best because they ARE the best. Looking at the best pens in the world, there are so many great options to select as a beautiful gift for Mother's Day. With over 10,000 products on our website, the search could be exhausting. So, we've made it simple. I asked the moms of the Goldspot Pens team what they would pick for their Mother's Day gifts. Dina and Asha took some time away from their customer service responsibilities to write this list of fine writing gifts that moms will love.
Pretty in Pastel
While it may be appropriate to give flowers on this special day, it might be more pleasing (especially if mom suffers from seasonal allergies) to offer a bouquet of pastel-colored pens instead. Pastel colors are soft, gentle, and comforting - just like Mom. For the cost of a bouquet, you can find a long-lasting Lamy Safari fountain pen (Rose is sold out, unfortunately). For who prefer a smooth writing, retractable pen, check out the Retro 51 Tornado Bandit Popper limited editions or the Parker Jotter Pastel ballpoint pens..
Shop Lamy Safari Pastel Special Edition on Sale
Shop Retro 51 Tornado Bandit
Shop Parker Jotter Pastel Ballpoint Pens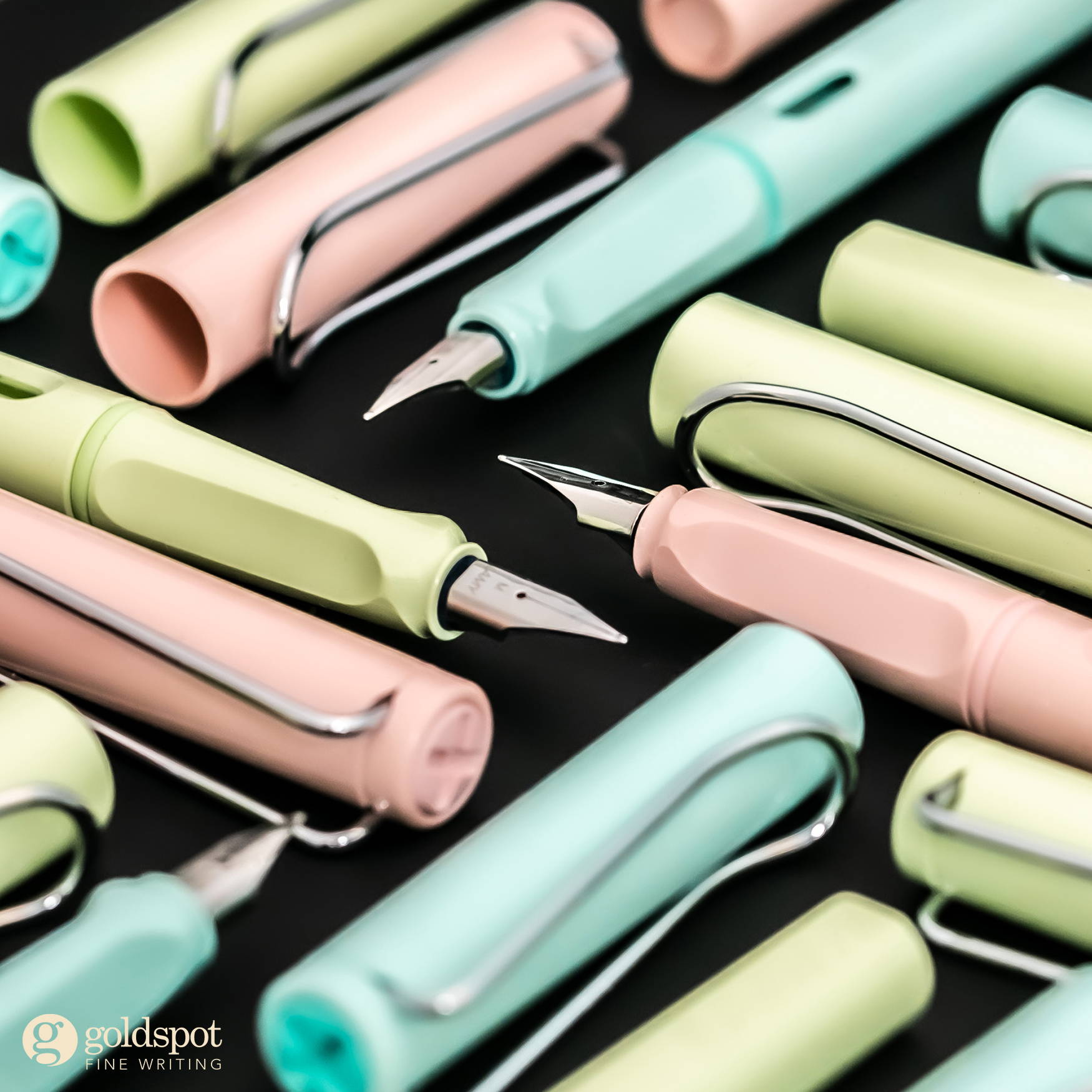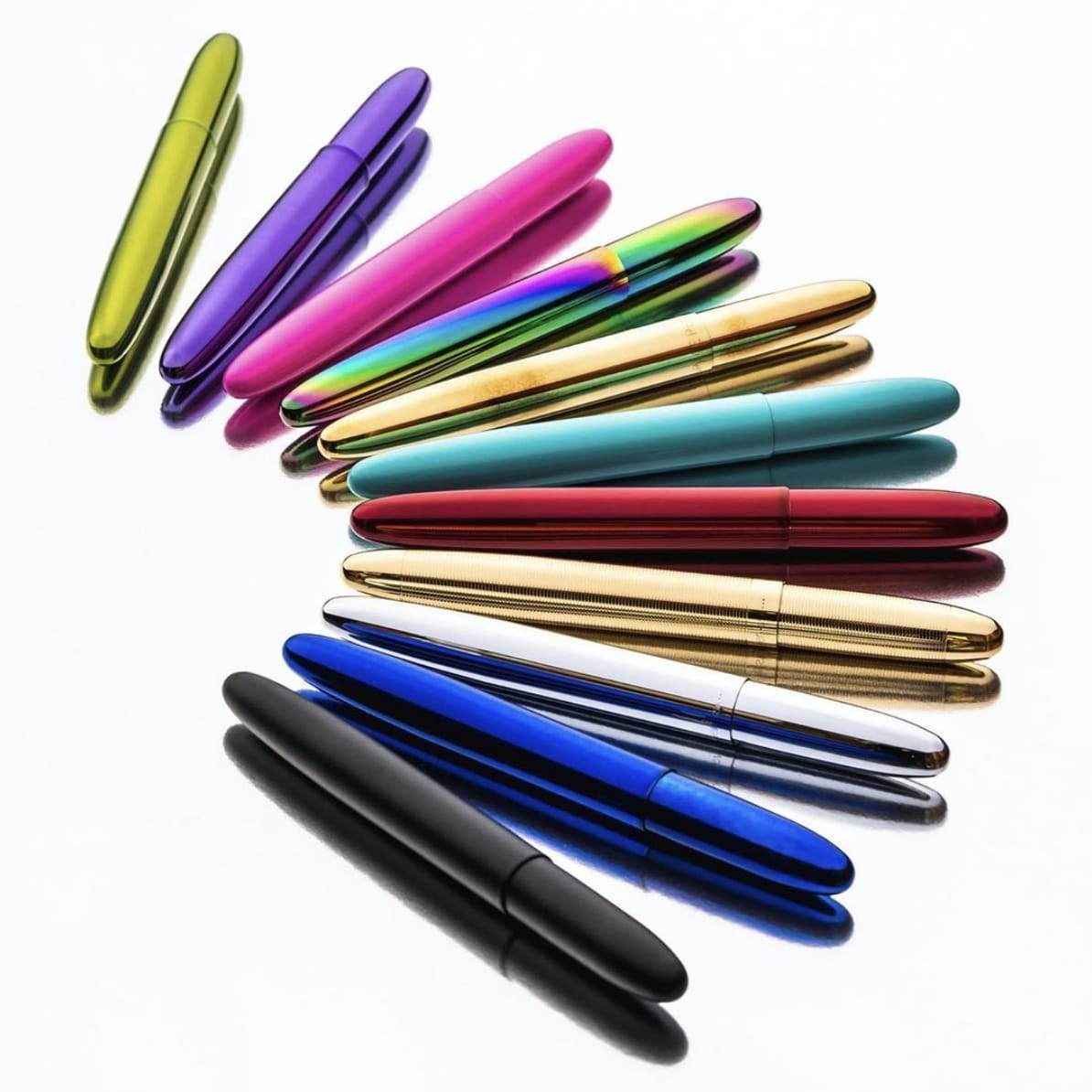 Mini yet Mighty
Moms usually don't have much time to sit down and write, so give them a quick-draw pen that can be at her side. Stash these pens in a bag, purse, or pen loop with ease. The Fisher Space Pens have the added benefit of the patented pressurized Space Pen refill that can write upside down, in extreme temperatures, and IN SPACE!
For pocket-sized fountain pens, check out Germany's finest Kaweco Sport or Liliput fountain pens. A newcomer to this category is the Monteverde MVP pens made with resins inspired by abstract geometric art.
Shop Fisher Space Pen Bullet Pens
Shop Kaweco Sport Pens
Shop Kaweco Liliput Pens
Shop Monteverde MVP Pocket Fountain Pens
Artfully Stated
Begin her journey into the world of fine writing with the bold, artful designs of the Cross Wanderlust collection. Inspired by natures various biomes, this design appeals to the outdoorsy mom who loves to travel.
In a similar style, Cross also offers this pen in a floral pattern inspired by henna tattoos. Check out the Botanica collection to find more stunning, colorful designs.

Shop Cross Wanderlust Pens
Shop Cross Century II Botanica Pens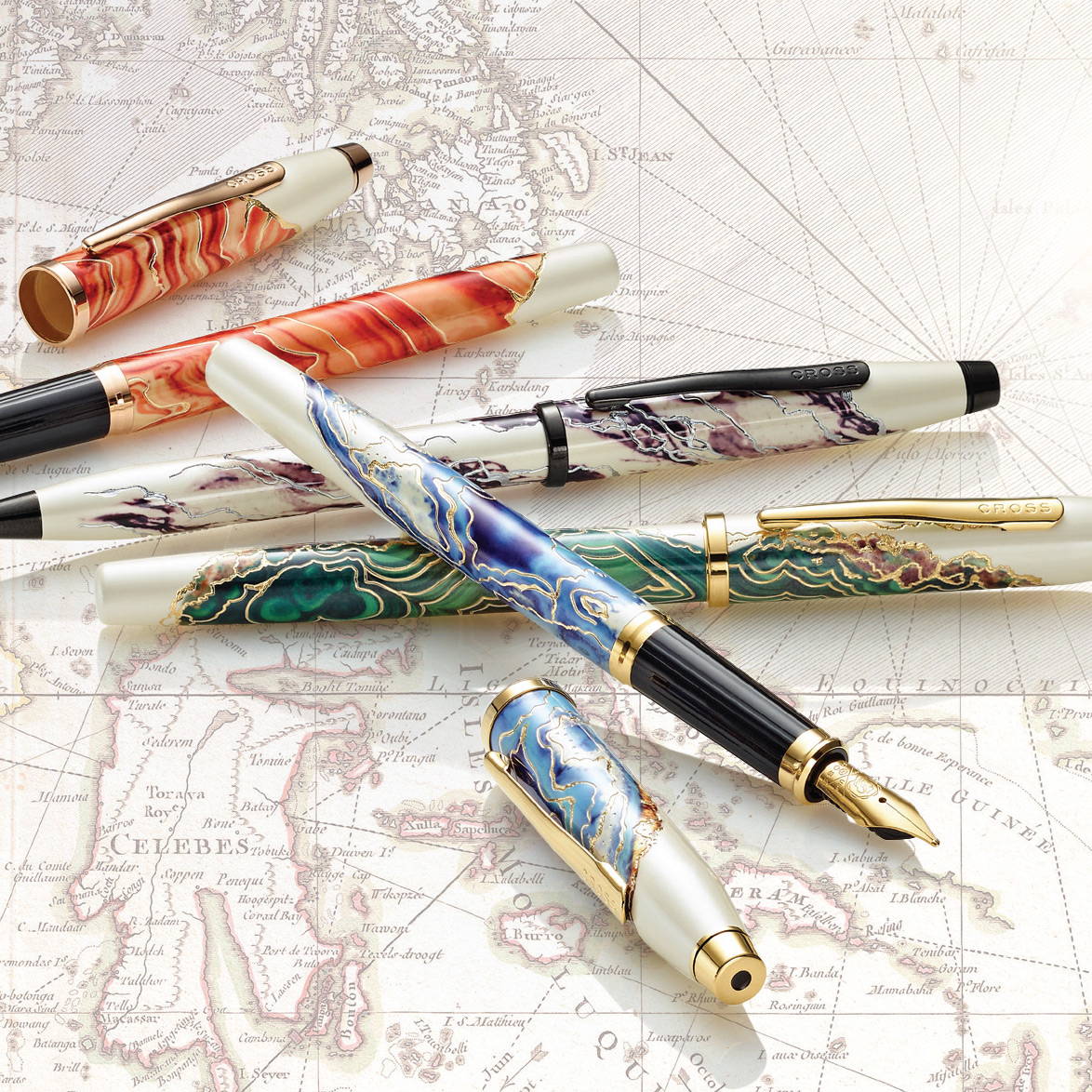 Matching Ombre Hair, Nails, and Pens!
Go #matchymatchy with the Goldspot-exclusive Tornado Ombre collection. Each twist-action rollerball pen has a pearlescent gradient that blends two colors down the length of the tapered barrel. The color combinations are inspired by the trendiest hairstyles, tropical drinks, and even fruit (the Avocado at bottom).
Shop Retro 51 x Goldspot Pens Ombre Tornado Exlclusives
Luxury at her fingertips
Although the gorgeous Laban 325 is the most expensive recommendation on this list, it is also the most exquisite and luxurious option. Ivory-colored acrylic resin combines with a vibrant, colorful acrylic barrel, and matched with warm, gold trims. The pen has an ample size and feel in hand. Fountain pen purists enjoy the reliable, gold-plated, no. 6 Jowo stainless steel nib attached to the cartridge/converter-filling pen. Also available in a matching rollerball pen mode.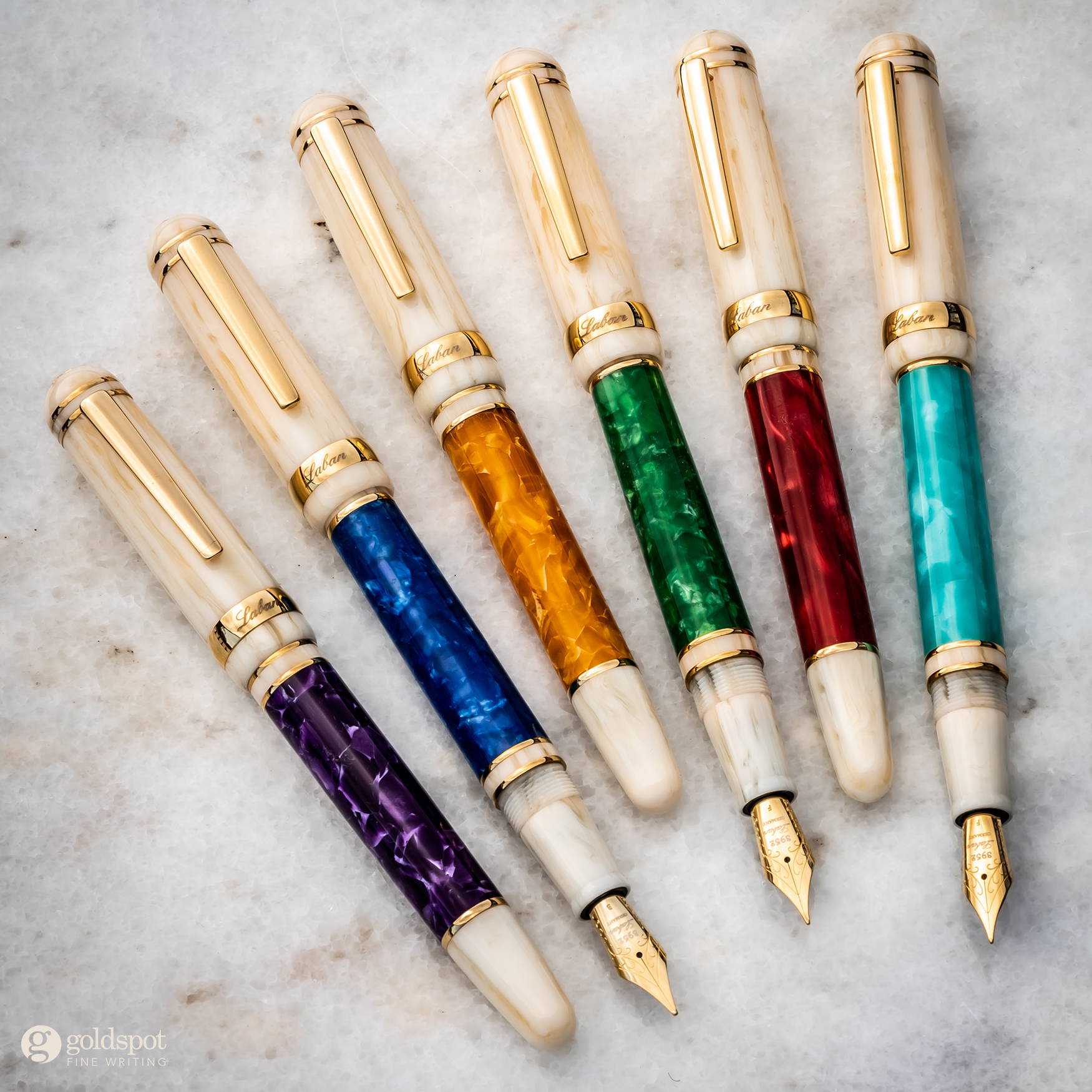 We hope that you found a great idea for a Mother's Day pen gift in the hand-picked recommendations above. If you have any questions or need help with your selection, please reach out to us by phone at 800-963-7367 or using our contact us form. Let our years of fine writing experience be your guide to find the perfect gift for mom. If this article helped you or if you have any suggestions that might help other shoppers, please feel free to post a comment below.