How to get the two-toned shading ink effect
Finding the perfect ink adds a whole new dimension to the experience of writing with a fountain pen. Not only can you enjoy the tactile feeling of putting nib to paper, you can see the beautiful color left behind. Shading inks give your handwriting an authentic depth of color that looks astounding. Instead of laying down a uniform saturation of color in every mark, a shading pen, ink, paper combination will display variations of light to dark within the letters on the page.
In today's post, we discuss how to reproduce the two-toned shading effect that you see in the video below.
Fountain pen 101: Shading is the contrast of ink saturations that pool within handwritten letters.
Although some inks are considered "shading," choosing a shading ink alone will not give you the desired dramatic effect. A good, shading ink is one variable of a three-part equation.
Yes, particular ink colors are prone to shading even when used in smaller nib sizes and on more absorbent papers. If used with an ideal nib and suitable paper, the shading effect can be intensified.
In the below picture (and writing samples in the video) we used the following inks: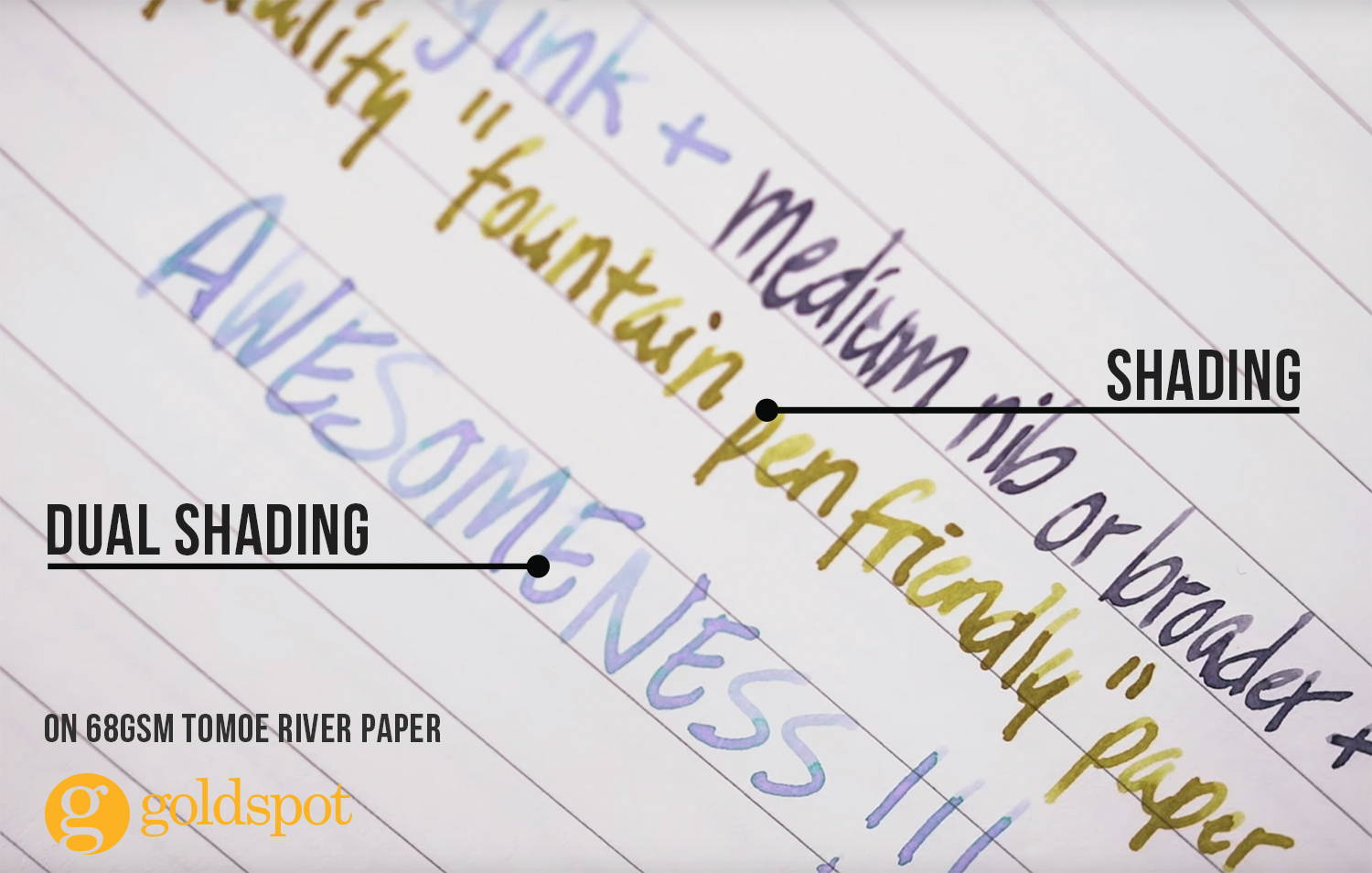 Check out blogs, particularly mountainofink.com to find ink reviews complete with detailed photographs that show the inks tested with various nibs and paper types. Follow pen enthusiasts on social media and ask for recommendations on the Fountain Pens subreddit.
Now that we have our ink, we need to talk pens - particularly about the nib size. To show shading, the nib needs to lay down a generous amount of ink. Most inks that shade will show up when you use a medium nib size or larger. For example, a broad, double-broad, stub, music, italic or flex nib. To best see ink's extra qualities, use a thicker nib size that will yield more ink on the page.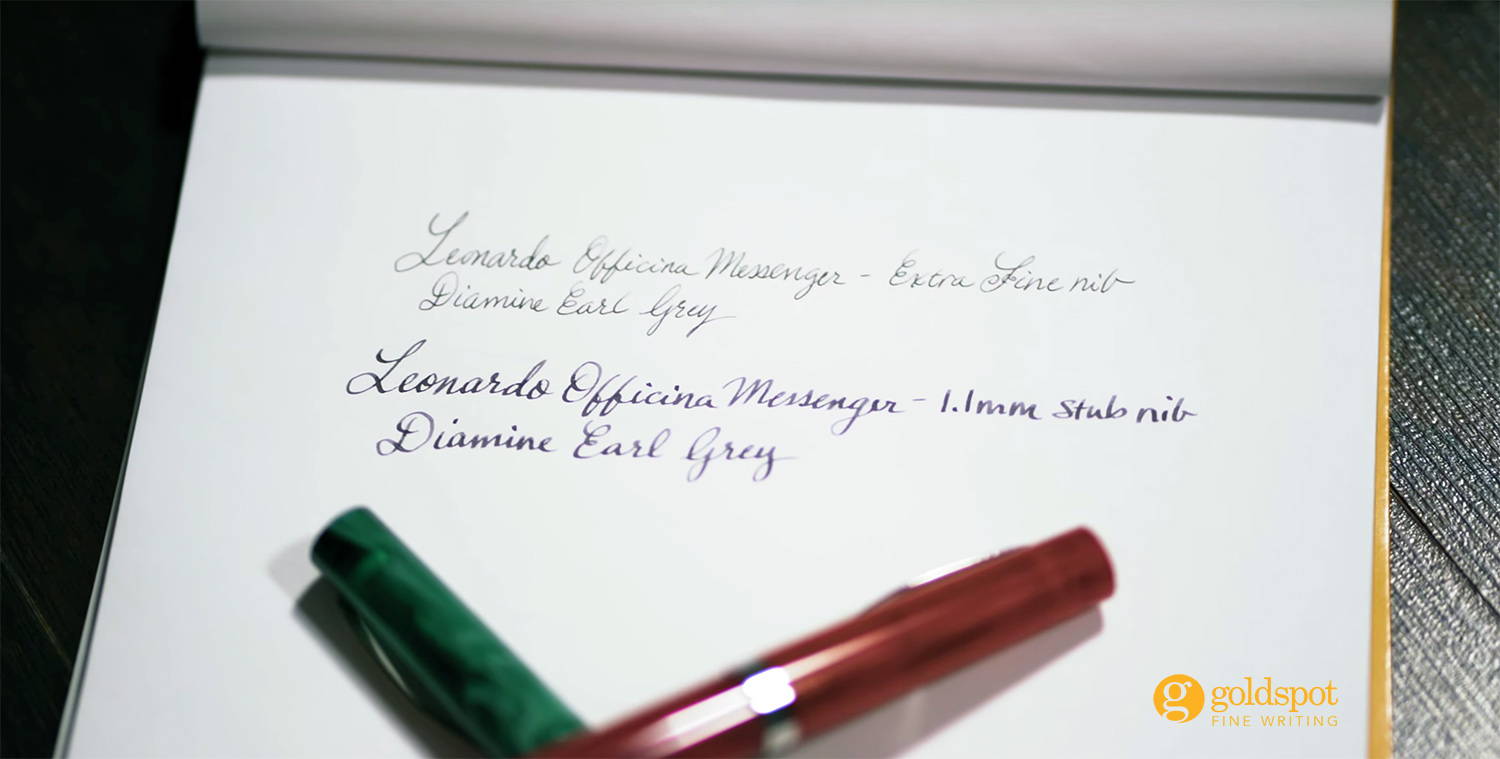 The third and final part of the shading equation is paper. The paper needs to be able to handle fountain pen ink and not absorb it. Recycled copy paper will soak in all the ink and not allow the color to pool in parts of the writing to give the writing the shaded effect.
Hammermill 75gsm copy paper will not show shading and sheen.
Rhodia's 80gsm paper is better suited to show the additional ink properties.
Clairefontaine, at 90gsm, is even better.
Although Tomoe river has a lighter paperweight at 68gsm, this Japanese-made paper is some of the best for fountain pen ink, showing sheen and shading unlike most other papers. You can try a bunch of Japanese paper in this Yamamoto Fountain Pen Friendly paper sampler tablet.
To recap,
Shading ink + medium nib or broader + quality "fountain pen friendly" paper = an instagram-worthy, picturesque handwritten page.
Help pen newbies by suggesting your favorite shading ink below in the comments.