Mystery Dip Winter 2018 Revealed
Warning! Spoilers Ahead!
Earlier this month, we announced the next chapter in the Mystery Dip set of writing goodies. First of all, if you're one of the awesome folks that take the blind leap of faith with us, thank you for your trust and ongoing support. As you can see from our past track record below, the Mystery Dip has been quite popular leading into our fifth package offering.
As with the previous Mystery Dips, the Winter 2018 edition contains a variety of different writing items, including pens, paper, and ink. Our customers and followers tend to like fountain pens, but we do have others who will enjoy ballpoints and rollerball pens primarily. We take this opportunity to expand everyone's horizons by including a variety of tools.
Please know we are 100% committed to your satisfaction. If you are not loving the contents of our mystery dip, you may return the entire set within 30 days of purchase for refund or exchange.
Well, we've kept the contents of the Mystery Dip a secret for long enough! Let's discuss the contents of this package.
Itoya Profolio Journal Sidekick Magnetic Pen Holder - Black
Securely attach your favorite writing implement to the cover of your notebook, journal or sketchbook with the Profloio Journal Sidekick. This single pen holder uses a set of strong magnets to attach itself to virtually any notebook. It also comes with an Itoya Blade disposable fountain pen to play with as well.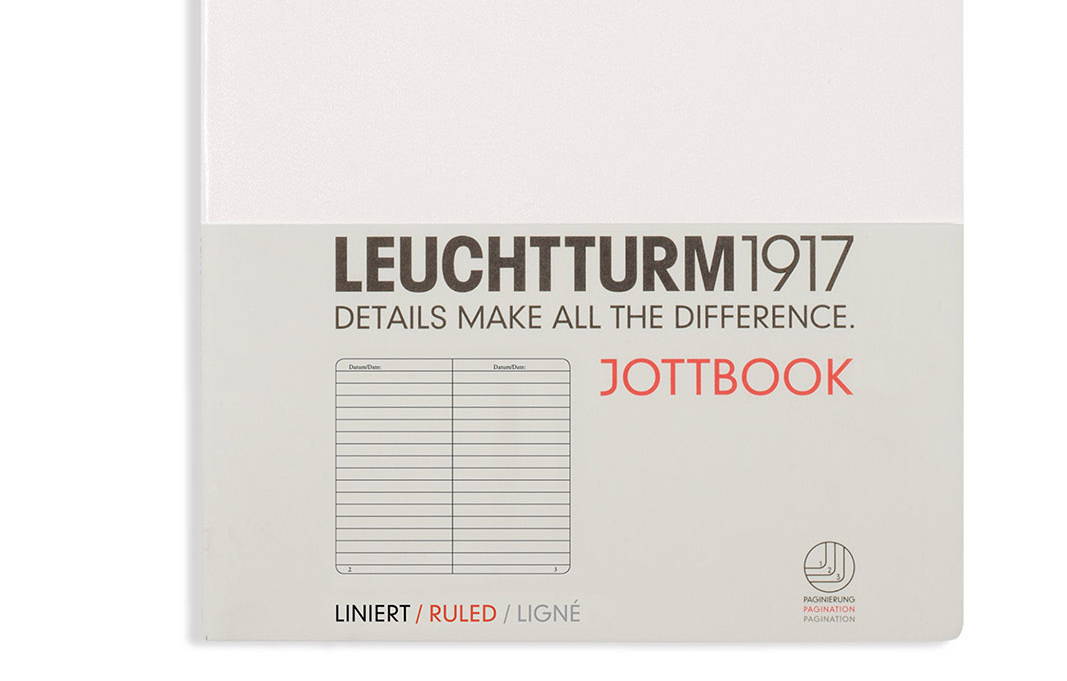 Leuchtturm 1917 Jottbook Medium Lined Notebook - Assorted Colors
Besides having great paper that can stand up to the abuse of gel pens, markers, and fountain pens, Leuchtturm 1917 does all the small details well to craft an excellent notebook. These thin, soft cover Jottbooks are perfect to stash away for when inspiration strikes.
Sheaffer Prelude Ballpoint Pen in Blue Shimmer
Going with the winter theme, we wanted to include a pen that had an icy, cool look. The Prelude in Blue Shimmer seemed like it fit the bill almost too well. The metallic blue lacquer over brass has a high gloss, matched with nickel silver trims. A reliable, twist-action mechanism deploys the ballpoint pen tip smoothly. The "White Dot" of quality at the top of the clip signifies Sheaffer's commitment to excellent craftsmanship.
Sheaffer Viewpoint Calligraphy Pen, Yellow, Medium Point
As it is the start of 2018, some of you might be looking to improve your handwriting or get into calligraphy. That's why we included the affordable Sheaffer Viewpoint Calligraphy Pen. It comes with two ink cartridges and an ample calligraphy style nib that produces broad downstrokes and thin horizontal ones. This is a good place to get started practicing different styles of calligraphy.
Pilot Permanent Marker Black - Extra Fine
Pilot makes great pens, regardless of the price point. For all your bullet journaling and planner decorating, the extra-fine tip of the Permanent Marker will do well to draw layouts, design banners, and other margin doodles.
Pilot Precise V5 Retractable Rollerball Pens - 4-Pack
Pilot Precise V5 RT Retractable Rolling Ball Pens feature a unique liquid ink formula that maintains consistent flowing strokes. With patented precise needle point technology, each pen has a ringed ink feeder for a smooth and even ink flow, and a visible ink supply lets you see how much ink is left. These pens come with 0.5mm extra fine point tungsten carbide tips and are available in a variety of colors to emphasize, organize, and color-code information. Great for those who are have numerous trackers and other planning methods that require multiple ink colors to maintain the information.
---
So, what did you think about Winter's Mystery Dip? Surprised? Delighted? Not a fan? We'd love to know what you would like to see in our next Mystery Dip for Spring. Please feel free to leave a comment below. Your feedback would be greatly appreciated.