Countdown to Fountain Pen Day 2017
Countdown to Fountain Pen Day 2017
Started in 2012 to help embrace, promote, and share the use of fountain pens in day-to-day life, as well to help revive handwriting as a whole, Fountain Pen Day has grown into a worldwide celebration on the first Friday in November.
So, just what does one do on Fountain Pen Day? Well, if you're already addicted to fountain pens like we are, it's assumed that you will be writing with a fountain pen at some point during the day. To go above and beyond, we suggest going to a meetup, exploring a new pen & ink pairing, and sharing your love of writing with others.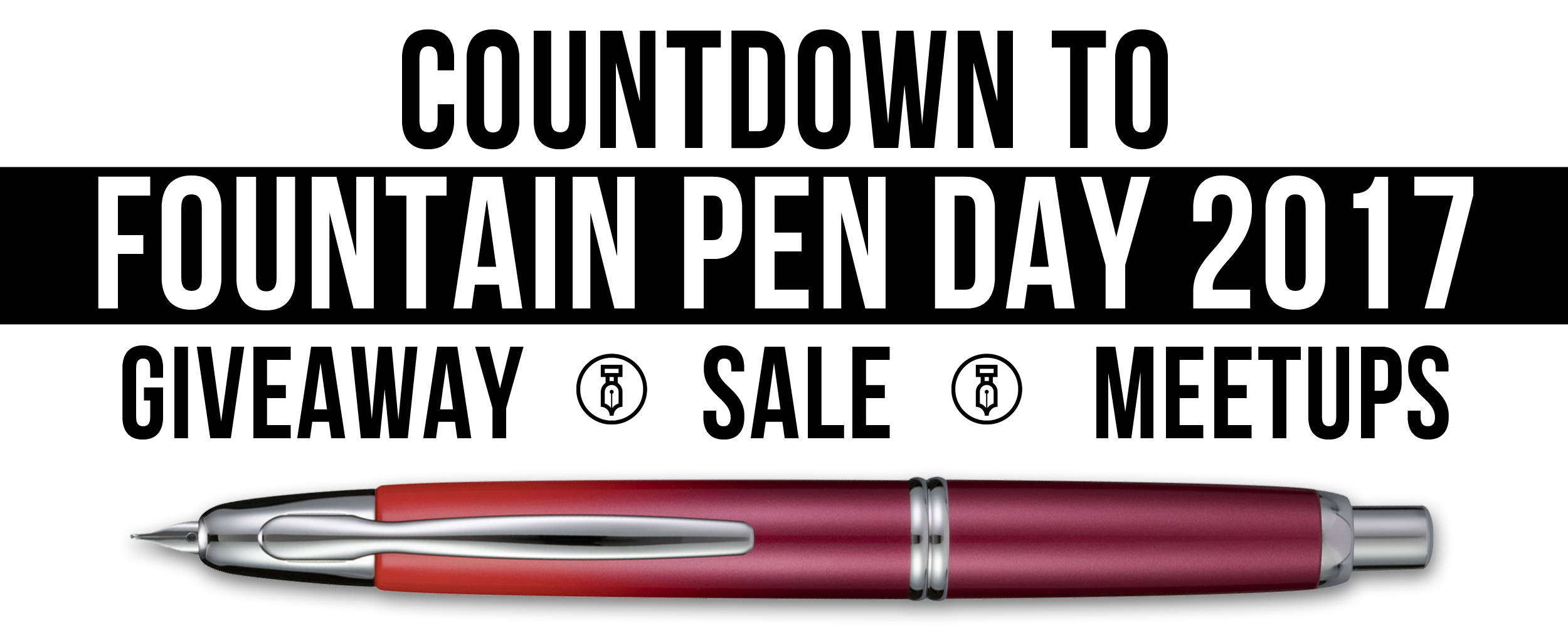 Being a pen & stationery enthusiast can feel isolating in a culture that favors rapid digital communication. There's plenty to be learned, appreciated, and shared when a group of fountain pen addicts gets together to geek out over pens and ink. Grab a case full of your inked pens and head out to a meetup (or host one) to celebrate FPD with pen pals.
Attending a pen show is not only a fun way to meet up with like-minded appreciators of fine writing instruments, but it's also the best way to expand your horizons by browsing massive pen collections that include modern and vintage pens from manufacturers all over the world. If you're in the area, the Ohio Pen Show is being held during Fountain Pen Day weekend with over 150 exhibitor tables.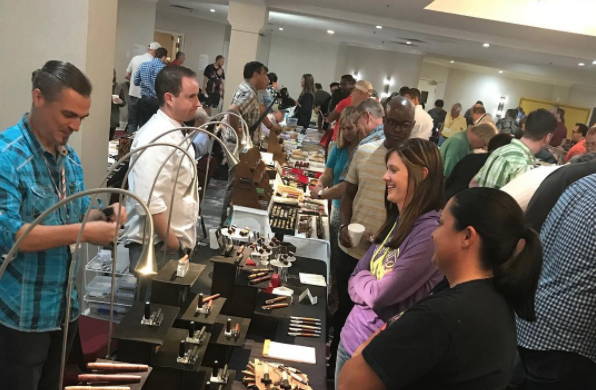 A number of pen clubs and meetups are also going on around the world. The official Fountain Pen Day meetup is being held in New York City. Sponsored by Kenro Industries (distributors of Aurora and Montegrappa), the event is open to all pen enthusiasts in the metro area.
You can also find a local group that may be meeting on November 3rd. If one isn't going on in your area, you could always post your interest in an online pen forum to see if you can connect to others in your area for a friendly meetup at a public location. A coffee shop or library tend to be ideal locations, but you should call ahead to make sure it would be permissible for you to meet there.
Regardless if you're meeting up or not, you can always post your pens and write on social media with the hashtag #Fountainpenday2017 to join the global conversation.
ENJOY a new pen and ink!
Pen addicts hardly need an excuse to buy a new fountain pen or ink. Whether you're celebrating a promotion, passing a significant personal milestone, achieving an ambitious goal, need retail therapy after a rough week, or celebrating a birthday early, there's always a good reason to treat yourself to great stationery.
Fountain Pen Day presents a perfect excuse to explore a new pen and ink pairing. A big part of the enjoyment in writing with fountain pens is the variety of nib sizes, pen styles, and ink colors you can explore to put your own unique flair on your signature handwriting.
Looking for something new to write with? Check out all the latest and greatest from over 50 of the best writing brands. Searching for your new favorite ink color? Check out our massive selection of bottled ink for fountain pens. Want a great deal? Our Fall Pen Clearance Sale has pens up to 75% OFF. Plus, you can find offers below that will net you an extra gift with your next order.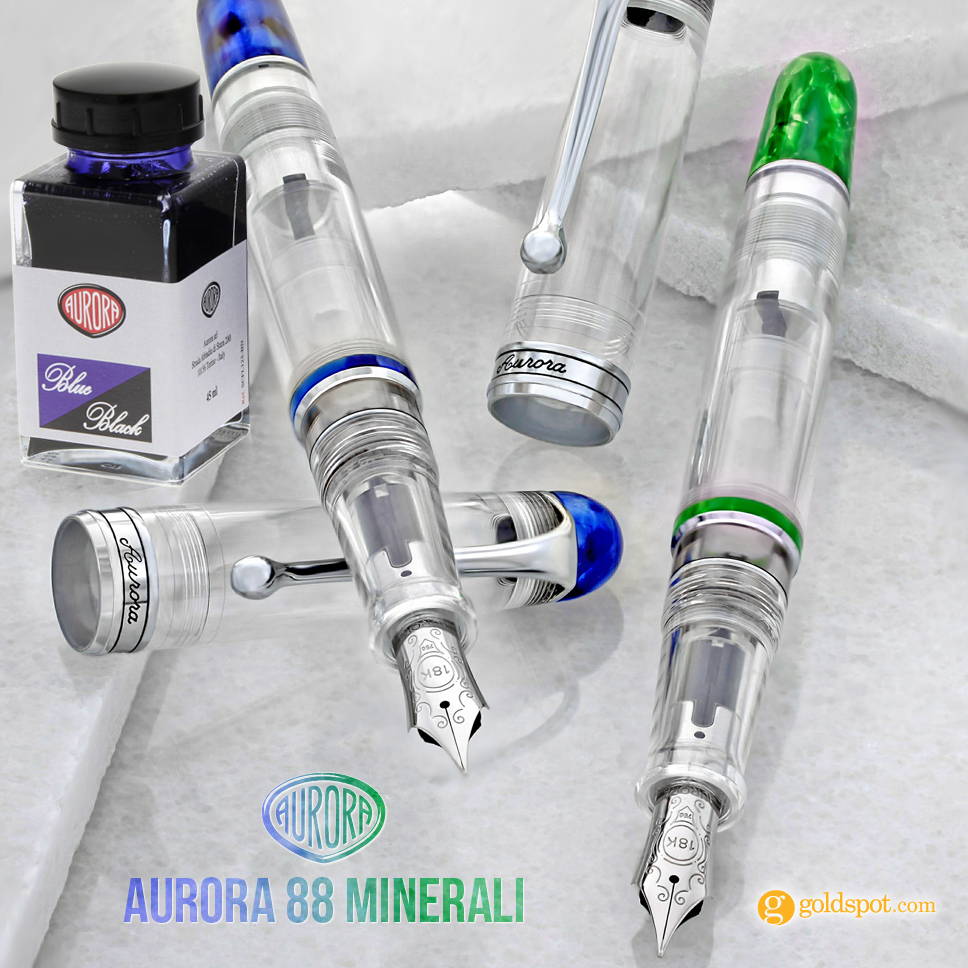 FREE Aurora Ink with Purchase
Grab a FREE Bottle of Aurora Ink with the purchase of any Aurora Ipsilon, 88 Ottantotto or Optima fountain pen. Choose from black, blue or blue-black ink.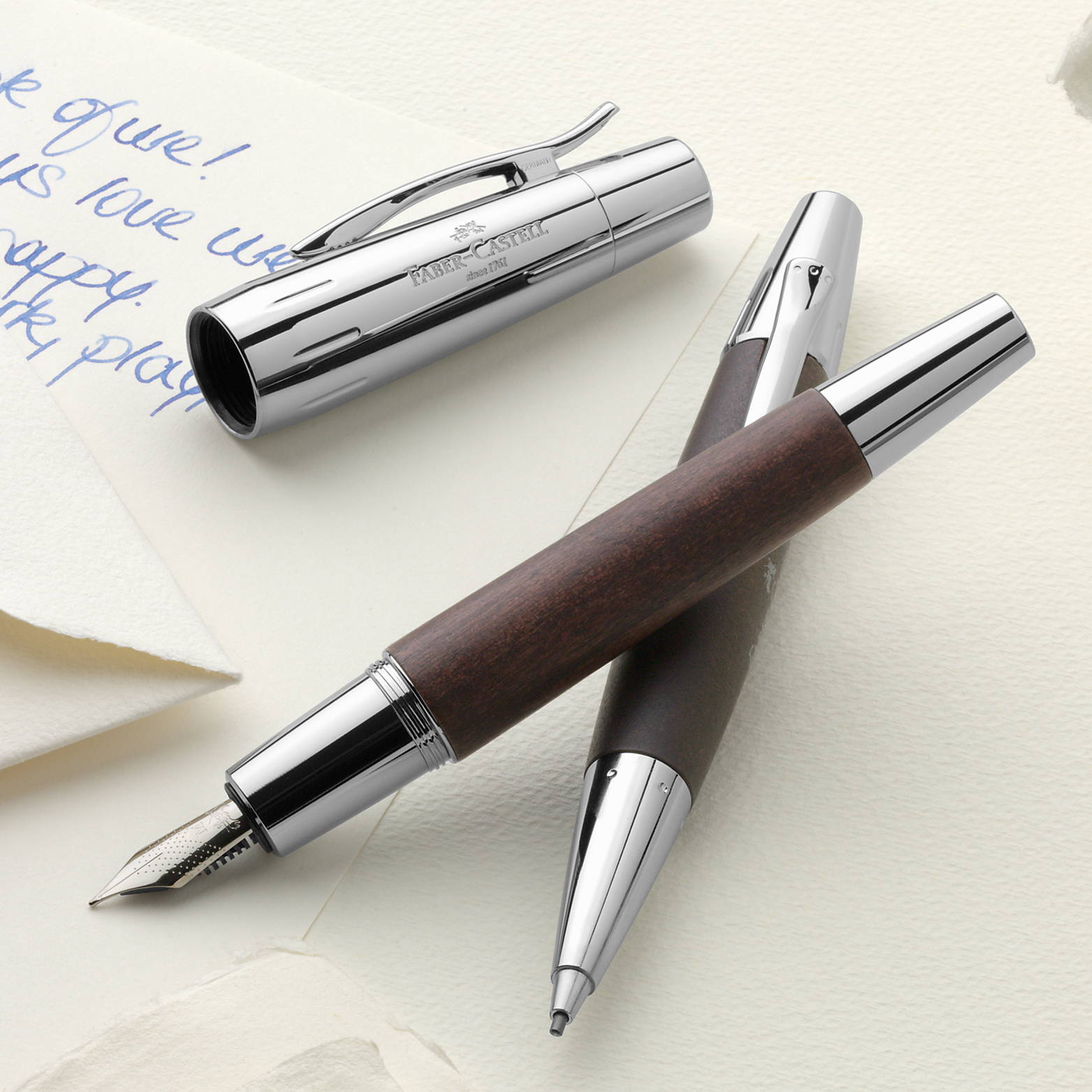 FREE Surprise Gift with purchase of Faber-Castell
FREE Surprise gift with any in-stock Loom, Basic, Ambition or e-motion pen purchased. Faber-Castell gift is valued at approximately $20.
During Fountain Pen Day Weekend 2017, Goldspot Pens is hosting a variety of special free pen gifts with your next order.
Order $25 or more, get a FREE Jinhao x250 Fountain Pen with a pack of blue ink cartridges.
Order $75 or more, get a FREE Jinhao x250 Fountain Pen, a Pilot Metropolitan Fountain Pen, a Black Single Pen Pouch and FREE Shipping (within the USA only).
Order $125 or more, get a FREE Jinhao x250 Fountain Pen, a Pilot Metropolitan Fountain Pen, a Black Single Pen Pouch, a bottle of Pelikan Edelstein Ink and FREE Shipping (within the USA only).
No coupon codes are required, simply start shopping at Goldspot.com and fill your cart with all sorts of writing goodies. Check out the newest fountain pens, bottled inks and more! Outfit your writing arsenal with the best products at a great value.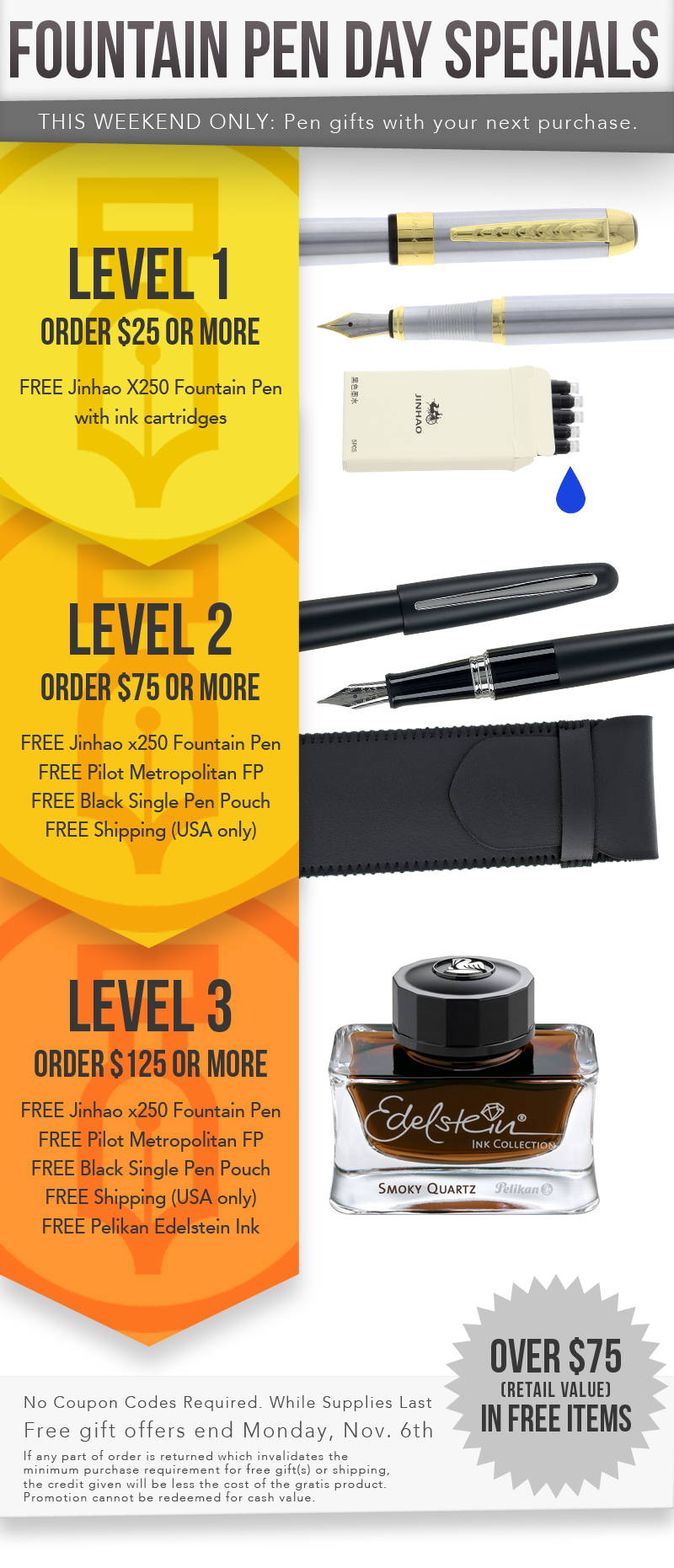 FOUNTAIN PEN DAY WEEKEND DEALS EXPIRE IN...
spreading the addiction
One of the most important, yet overlooked functions of Fountain Pen Day is to share your "penthusiasm" with people who are foreign to fountain pens (of which there are many). Most people may look at you sideways when you express the depth of your love for the writing experience. For them to truly understand, you need to put a pen in their hands.
Most pen collectors are rather reluctant to share their fountain pens with newbies, and I don't blame you. Fixing a sprung nib is quite expensive. What we suggest is to send at least one person who shows a general interest in good stationery and office supplies a Starter Fountain Pen Care Package.
We've put a lot of thought and feedback into putting together a selection of packages that include a quality pen, paper, and ink, perfect for beginners. Although there are plenty of instructional how-to videos on filling a fountain pen and writing with one, we would suggest showing your friend (in person or through video chat) just how to properly enjoy their new writing instrument and help them through any questions they may have.
FOUNTAIN PEN DAY 2017 GIVEAWAY
Lastly, we're celebrating Fountain Pen Day with a HUGE WORLDWIDE GIVEAWAY! Enter below for a chance to be one of 5 winners of these great prizes:
Grand Prize: Pilot Vanishing Point Limited Edition 2017 Crimson Sunrise (Buy)
1st Runner Up: Pelikan M200 Smoky Quartz Fountain Pen w/ Matching Ink (Buy)
2nd Runner Up: Lamy Petrol Fountain Pen with a bottle of Petrol Ink (Buy)
3rd Runner Up: Leuchtturm 1917 Bullet Journal A5 Dotted Notebook with Pilot Metropolitan Set (Buy)
4th Runner Up: Japanese Logical A6 Notebook with Goldspot Pens Single Pen Pouch