Back to School Supply List for Pen Enthusiasts - 2021 Edition
It's that time of year again and back-to-school is upon us. For this year's school supply list, Tom recruited the youthful perspective of our Berkley-bound intern, Phoebe. Together, we'll review essential tools to bring to class.
Watch the video below and read on to find links to all our best back to school recommendations. Enter for a chance to win a $100 Goldspot Pens shopping spree by using the Gleam form on this page. There are multiple ways to enter and you can earn additional entries by accomplishing all the tasks on the form. You have until Sunday, August 22nd at 11:59 PM to enter. A winner will be chosen on Monday, August 23rd, 2021. Best of luck!
This summer, Phoebe helped by doing a little bit of everything around the Goldspot Pens office - assembling pens, packing orders, taking photos, writing articles, and posting on social media. In her short tenure as an intern, she grew to enjoy the various types of writing instruments and even picked out a favorite that we are sending with her to college. Find out which pen she picked below.
In developing this school supply list, we made our suggestions based on three criteria:
Limited budget - students have a higher sensitivity to budget.
Quality item built to last - because you shouldn't have to sacrifice quality for cost.
Makes work, studying, and writing fun - these items put the "fun" in function.
Regardless of whether you're shopping for middle school or college school supplies, these writing essentials are great for all ages. Even if you're already out of school and working, you can still enjoy the benefits of these excellent writing tools and accessories.
Best pens for writing/ note taking
Caran d'Ache 844 Mechanical Pencil - $24, $19.95 sale
Swiss made, click-top 0.7mm pencil

brightly-colored, hexagonal design iconic of the brand's pencil heritage

eraser under cap
Caran d'Ache Nespresso Pencil Set - $24.75, $19.80 sale
set of 3 woodcase pencils

limited edition collaboration with Nespresso

made from responsibly sourced FSC Swiss beech wood

HB lead made with 25% recycled coffee grounds

Awesome smell. Seriously, it's worth a sniff.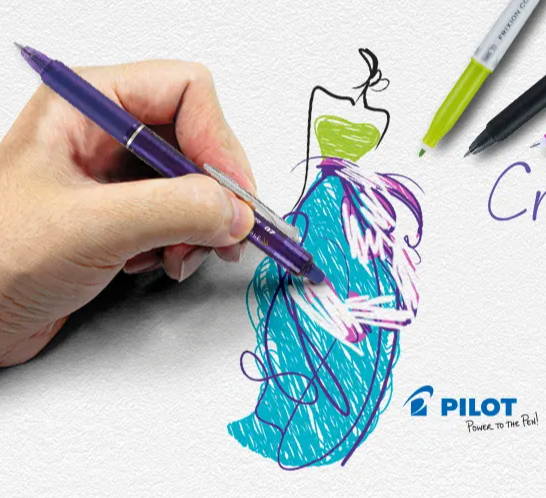 Pilot Frixion 4-color multi-pen - $16.35, $12.95 sale
Erasable gel ink technology, disappears with friction

Write in 3 colors - Red, Blue, & Black, EF 0.5mm

includes backup refills in each color
Lamy 2000 4-color multi-pen - $99, $79.20 sale
German-made, textured makrolon finish w/ stainless steel front section.

Push-action mechanism that uses gravity to select the various color inserts.

Spring-loaded clip.
Retro 51 Tornado - starting at $30, $24 sale; $40-$60 for special editions
Many styles available - Dr. Grey - human skeleton, Dmitri - periodic table, Albert - equation for E=MC2, Space Shuttle Discovery.

Twist-top rollerball pen uses gel ink rollerball or parker-style ballpoint cartridges.

Collectible limited editions.
Now, you didn't think we would put together a complete back to school supply list and not include any fountain pens, did you? Since most US schools do not focus on penmanship in their curriculum, it is likely that today's students never get a chance to write with a fountain pen. It's a shame because they are missing out on one of the most pleasurable, personal writing experiences that will make note-taking and essay writing infinitely more enjoyable.
Best Fountain Pens for Students
TWSBI Swipe - $26.99
Cartridge/converter fill fountain pen

#4 size Jowo German stainless steel nib

EF, F, M, B, 1.1mm stub

TWSBI jumbo ink cartridge provides a quick and easy way to fill your pen.

includes two types of high-capacity converters: a traditional screw-type piston converter and a spring-loaded pump converter.
TWSBI Eco - $32.99
piston-fill, larger ink capacity, bottle-fill only

includes wrench & silicone grease for maintenance

#4 size Jowo German stainless steel nib

EF, F, M, B, 1.1mm stub

many colors available, including special editions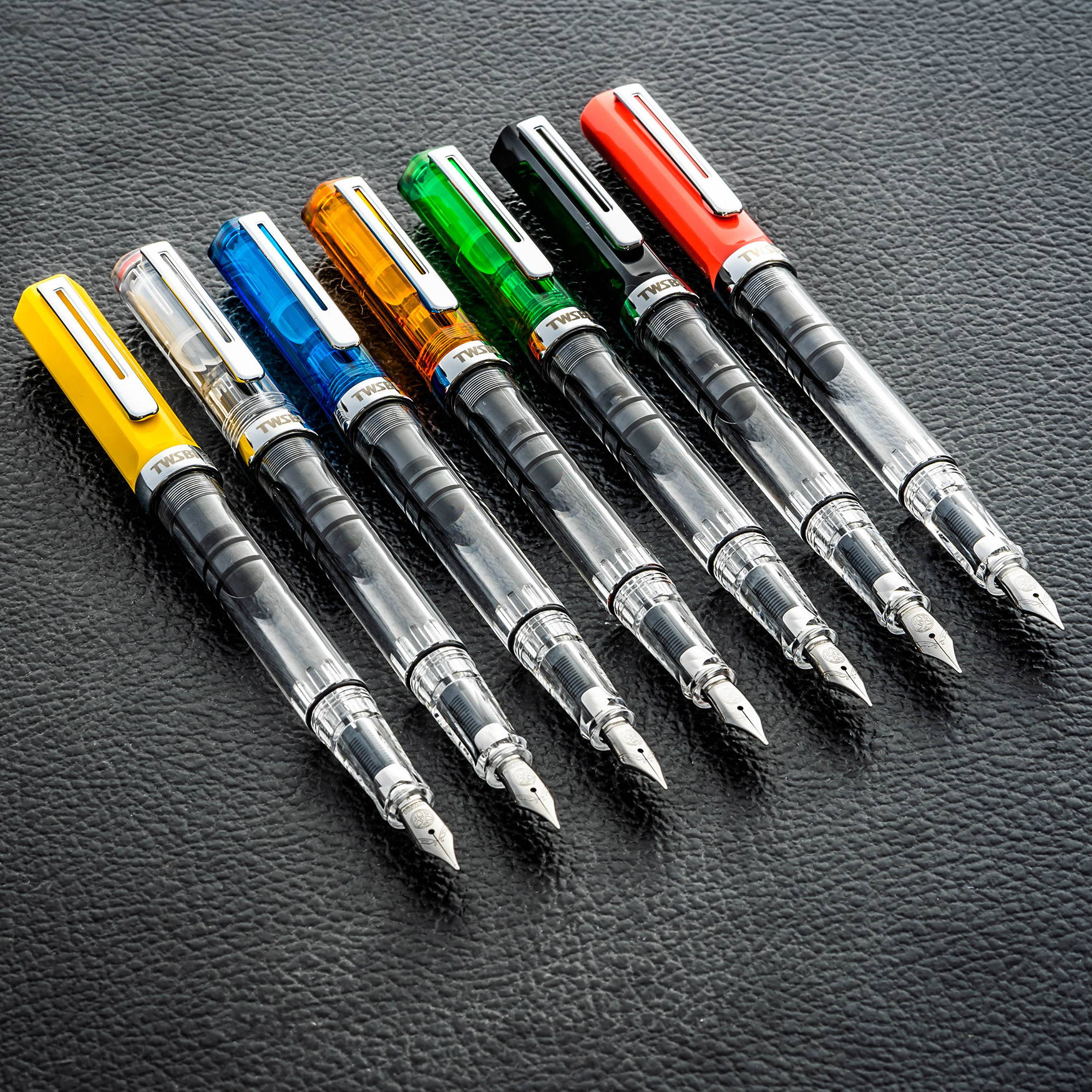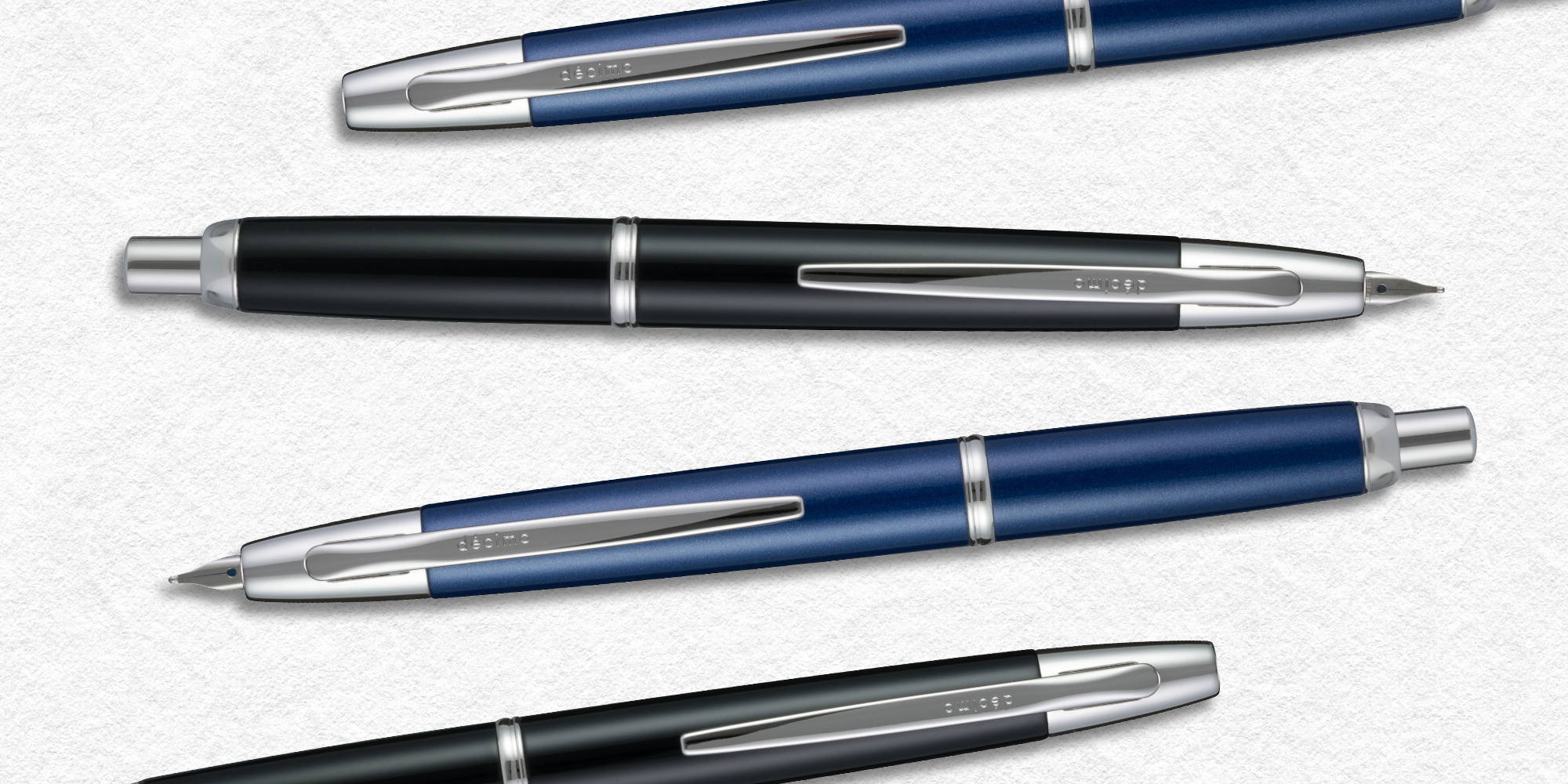 Pilot Capless / Vanishing Point Decimo - $180, $144 sale
Convenient, retractable 18kt gold fountain pen nib

Includes Pilot proprietary cartridge/converter (CON-40)

EF, F, M nib sizes

Slimmer, slightly less expensive than standard Vanishing Point

Phoebe's personal favorite. Goldspot is sending her off to college with this pen!
Stylus pen for iPhone or iPad
Fisher Cap-O-Matic Ballpoint Pen with stylus - $34.50 sale $29.33
Fisher's pressurized refill writes in zero-g, extreme hot & cold environments.

Touch capacitive stylus for modern touchscreen devices.

Keeps your devices fingerprint free while precisely writing or drawing on the screen.

Less costly finishes and models without the stylus
Best School Notebooks
Smooth, 90gsm French-milled paper.

Fountain pen-friendly, doesn't bleed-through, feather, etc.

Blank, graph, or lined page rulings.

Staplebound - $4.50, Spiral-bound - $13.95

Pocket-sized Roadbook- $11.00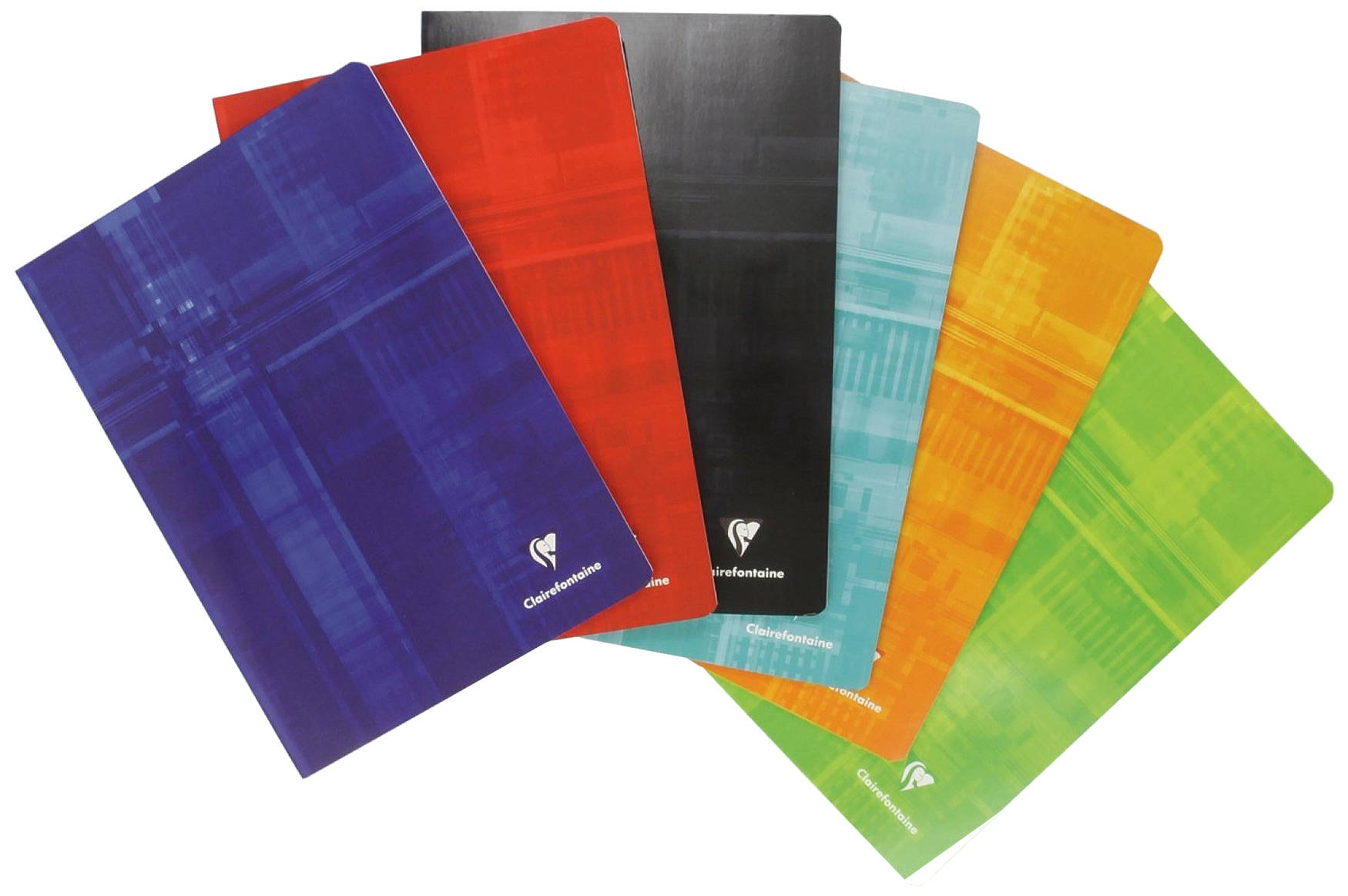 Beyond pens, ink, and paper, make studying fun with these cute school supplies guaranteed to bring a smile to your face.
Pen holder for desk
Crab Pen Holder - $7.95
4 colors styles made from PVC plastic

Crab claws can hold writing tools of various sizes and weights.

Super adorbs. I mean, how could you not?

Crabs in this photo are holding Narwhal Pens.
Pen / pencil case for carrying to class
Punilabo Stand Pen Case - $19.99
Made of silicone in fun, colorful, animal designs.

Holds about 10-15 writing instruments up to 6.5" long.

Bottom pops up to stand vertically.

Zipper lid closure.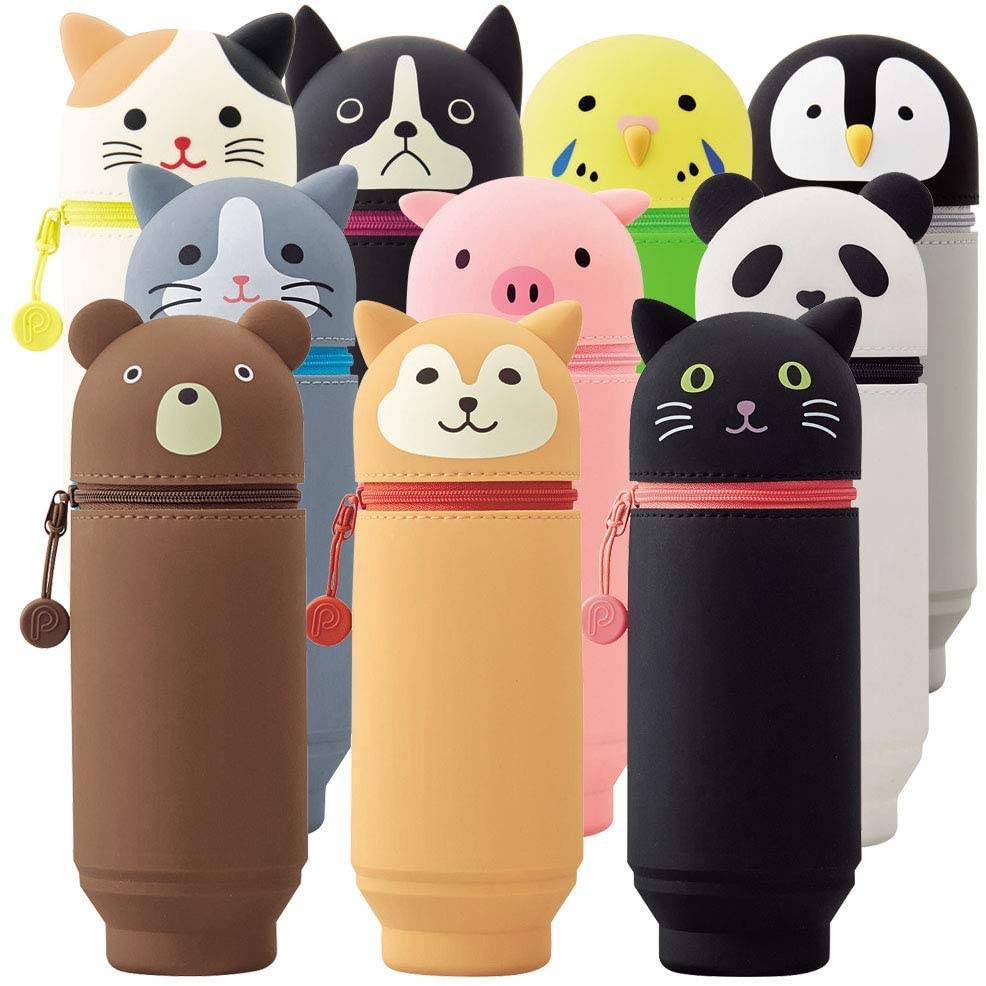 Conclusion
Regardless of the tools, the curiosity to learn is the most important item you need to supply.

Mistakes will be made, but that's what erasers (and extra paper) is for.

Investing in yourself and your process always pays off.
Best of luck to Phoebe and all the graduates moving up to higher education. We hope that this list helps outfit your tools for achieving great success.